CaneSport has been America's Foremost Authority on University of Miami football and athletics for more than three decades.
CaneSport.com is the most iconic Miami Hurricanes fan site and provides unparalleled access to breaking news, inside scoop, analysis and unlimited access to the largest and best Miami message board community on the internet, Gary Ferman's War Room.
CaneSport has affiliated with On3 because this is simply the place where we today feel we can deliver the best product to the Miami Hurricanes fan base to enable everyone to maximize their passion for The U.
Our mission here is simple: we want to unite the Miami fan base under one roof on the best and most comprehensive Miami website ever created.
THE ON3 FACTOR
Our new partnership with On3 really does allow us all to now take our game to a much higher stratosphere, chasing our goal to publish a Miami-dedicated content product that hopefully will always remain unmatched in our space.
The talent assembled at On3 is the best that college sports content has ever seen. The best management, the best programmers, the best writers, best recruiting analysts, and best team sites are all assembled under one roof. The On3 Recruiting team is headed by Chad Simmons, who worked with us at Rivals for many years and simply is the best in the business. The depth of network-wide quality content available to everyone around the clock is staggering. The tools that our subscribers and readers find here are the best in the industry and will continue to be because of the vision and determination that On3 has every second of every minute of every day to make sure that is the case.
THE CANESPORT TEAM
Gary Ferman, a 42-year veteran of Miami Hurricanes coverage, is the Publisher of CaneSport. Matt Shodell, with 25 years of Miami coverage experience, is our Managing Editor. Veteran Editor Jim Martz, who has covered Miami for nearly five decades, provides great insight and perspective. The newest member of our team is Izubee Charles, a young talent who will have a swing role in team and recruiting coverage. We will soon be introducing a new Recruiting writer as well.
CaneSport is also collaborating with Emmy-award winning sports broadcasting icon Roy Firestone, a Miami alum formerly of ESPN and one of the greatest sports interviewers of modern times, to create a series of interview shows with the biggest names in Miami Hurricanes history. It is called UM G.O.A.T.S and many episodes will follow in the coming days, weeks and years.
Firestone will also contribute periodic essays to CaneSport.com. We are humbled that a talent like Roy is collaborating with us, and we will work with him as well to grow his own channels and allow more eyeballs to appreciate his talents on a daily basis.
We also have a roster of talented contributors that you will see on our pages on a ongoing basis.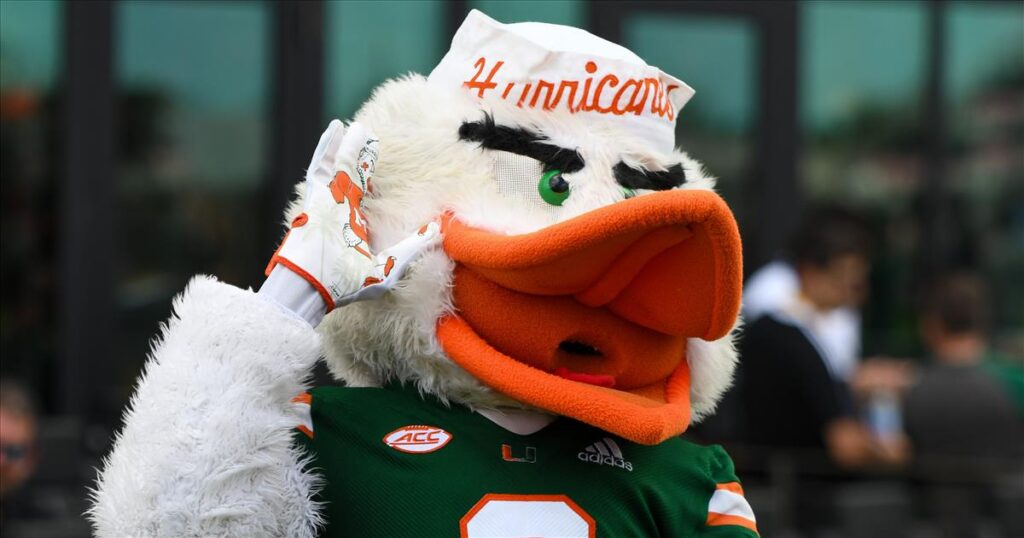 BROADCASTS AND TEAM BREAKDOWNS
On the broadcast front, CaneSport's mainstay prime time shows, CaneSport Live (Tuesday night at 8) and the Lamar Thomas Show (Wednesday night at 8), will return this fall for new seasons. The U Bet CaneSport Show with Lee Sterling, a weekly look at the Canes from a sports betting standpoint, will also return on Thursdays this fall. CaneSport will continue to produce the Good Morning CaneSport show most days during the week. We are looking at other programming additions as well.
TALK TEAM ON THE MESSAGE BOARDS
Gary Ferman's War Room, The Storm Center and The Lounge will remain as CaneSport.com's primary message boards.
STATE-OF-THE-ART NATIONAL DATABASES AND PROJECTIONS
CaneSport.com also features Miami On3 national channels for news and recruiting which feature content from more than 50 national writers including recruiting gurus Simmons and Sam Spiegelman, who also formerly worked with CaneSport at Rivals, and young superstar social national recruiting analysts Hayes Fawcett (football) and Joe Tipton (basketball). These guys are literally the best in the business at what they do.
This site also includes the best databases ever created in the industry. On3 db is the ultimate interactive resource for fans, media, coaches and athletes. Powered by industry experts, product engineers that have a passion for sports and machine-learning algorithms, On3 db is a one-stop database for player profiles, scouting data, draft info, athlete education, NIL products and a platform for athletes to interact and control their message.
The On3 Recruiting Prediction Machine is the industry's first algorithm and machine learning-based product to predict where athletes will attend college. It factors in machine learning, expert predictions, social sentiment, visits, and historical trends.
The On3 Consensus is an equally weighted industry-generated average utilizing all four of the current major recruiting services to rank the best high school athletes in the country. CaneSport.com subscribers now have a plethora of information at their fingertips ranging from an industry comparison of recruiting rankings to the program's past NFL Draft performance to the prospects for each athlete to benefit from NIL deals and more. I encourage everyone to take a spin around all of our pages and check out these new tools. They really are special.
CONTACT US
Please email us at [email protected] with any feedback or ideas on how we can be even better.
This is an exciting time for the Miami Hurricanes and we hope we can enhance your fan experience at CaneSport.com each and every day..