Nebraska ranked No. 1 in AVCA Preseason Coaches Poll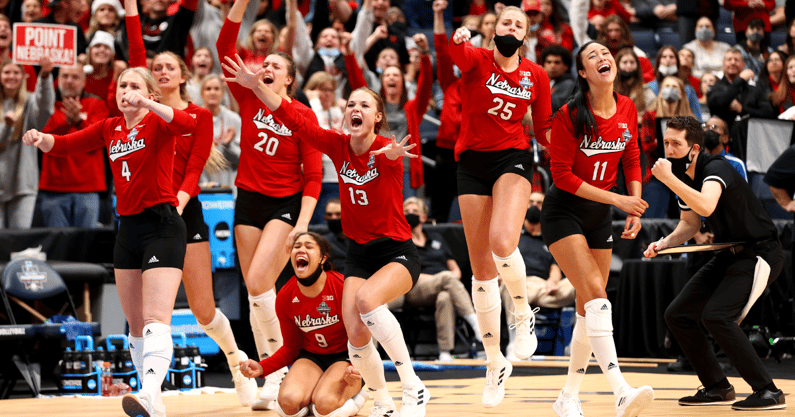 Husker volleyball is ranked No. 1 in the Preseason AVCA Coaches' poll which was announced on Monday.
Nebraska finished the season as the No. 2 seed after losing in the national championship. But with a solid group of core returners, the Huskers debuted atop the list.
Seven Big Ten teams, including Nebraska, were in the top 25 with Wisconsin and Minnesota at No. 3 and No. 5 respectively. Creighton is ranked No. 18.
Nebraska ranked No. 2 in the Big Ten Preseason Poll behind Wisconsin, the 2021 Big Ten champion.
Digs: John Cook discusses Red-White Scrimmage, middle blockers and more
The Huskers' team is aiming for the 2022 NCAA Final Four in Omaha, just up the road from Lincoln.
"We've had some ups and downs with our team but we definitely have the ability to win this year and it's our home court advantage," Husker outside hitter Ally Batenhorst said.
There are nine teams in the Top 25 that are on Nebraska's schedule. They also played No. 23 Kansas in April in an exhibition match and won 3-1.
Nebraska has its annual Red-White scrimmage on Saturday, Aug. 20 and its first game on Aug. 26 against Texas A&M Corpus-Christi at the Bob Devaney Sports Center.
After highly decorated freshman season, Nebraska libero Lexi Rodriguez ready for more responsibility in 2022