WR Zavier Betts takes another big step in rejoining Nebraska on Sunday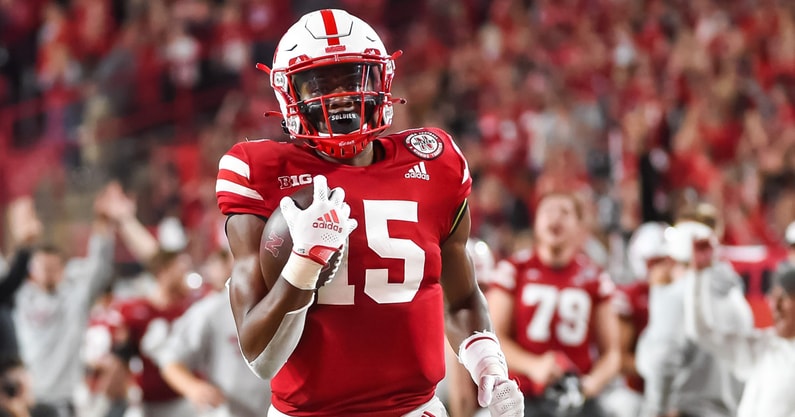 Former Nebraska wide receiver Zavier Betts took another big step toward rejoining the Husker football team on Sunday.
On Friday, HuskerOnline reported that all signs pointed toward Betts rejoining NU's program. On Sunday, his mother Shannon confirmed he attended the 6 p.m. team meeting with head coach Matt Rhule. Winter conditioning for Nebraska begins this week, and classes start on Jan. 23.
Click here for a limited time, register, and get full access until the start of the next football season for only $29.99.
The entire team reported back on Sunday for the meeting, and then a team dinner was scheduled after it. The staff also held an optional parent "Meet N' Greet" event from 4 p.m. to 6 p.m. allowing the families of the players to get to know the new coaching staff.
Betts would give Nebraska another big-play threat
Betts left the Husker program in March of 2022 but did not officially enter the transfer portal until Jan. 3. It was at that time when Rhule initiated contact with Betts.
Before leaving NU, Betts was one of the most promising receivers on the roster. In the 2020 On3 Consensus Rankings, Betts was the 103rd overall rated player in the country. He participated in the prestigious Nike Opening Event in the summer of 2019.
As a freshman in 2020, Betts exploded on the scene with a 45-yard touchdown reception on a flip pass against Penn State, helping the Huskers pull off the upset over the Nittany Lions.
In 2021, he had an 83-yard touchdown run against Northwestern, the longest run by a Husker player since 2012.
Betts played 18 games over his two seasons at NU, catching 32 passes for 417 yards and one touchdown. He also had three rushes for 109 yards and a touchdown.
It's unknown if Betts will go back on scholarship this month or have to rejoin the program as a walk-on.
Never miss breaking news or another HuskerOnline article again. Click HERE to sign up for HuskerOnline's Daily and Breaking News Newsletters.