A.J. Harris evaluates Ohio State visit as Buckeyes address staff questions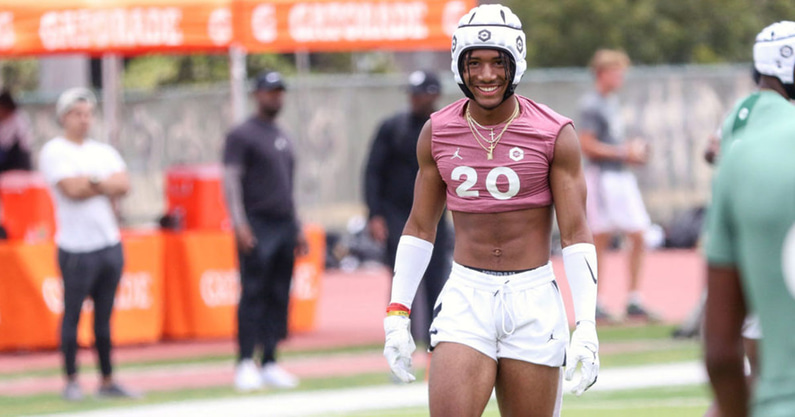 Ohio State football recruiting can be a wild ride. It's full of twists and turns as recruits from all over the country maneuver their way to signing day. Lettermen Row is here to help navigate the tumultuous roads by getting to the heart of the matter. We're talking with the young players and, sometimes, the Ohio State coaches and staff members themselves. 2023 five-star cornerback AJ Harris, the Buckeyes' No. 1 defensive back target in the class, is this week's guest.
---
Ohio State has a very clear-cut target at the top of its cornerback recruiting board in the Class of 2023. Phenix City (Ala.) Glenwood School five-star prospect A.J. Harris has been the man of the hour ever since he was offered in March.
Buckeyes defensive coordinator and ace recruiter Kerry Coombs has been building perhaps the strongest relationship that Harris has with any college coach during that time. But now Coombs' status with Ohio State beyond the 2021 season is fully in question.
Harris visited Ohio State for the second time over the weekend. That was a topic of conversation between the Harris family and the Buckeyes staff.
But the No. 13 overall player and No. 3 cornerback in the national composite rankings – and No. 27 overall player per On3 – was also in town to continue building on that relationship with Coombs, kick off a relatively new one with Matt Barnes and reconnect in-person with a player he can envisions teaming up with at the next level.
"There's no one else in the country I would rather play with than C.J. Hicks," Harris told Lettermen Row of his relationship with the Buckeyes' five-star 2022 linebacker commit.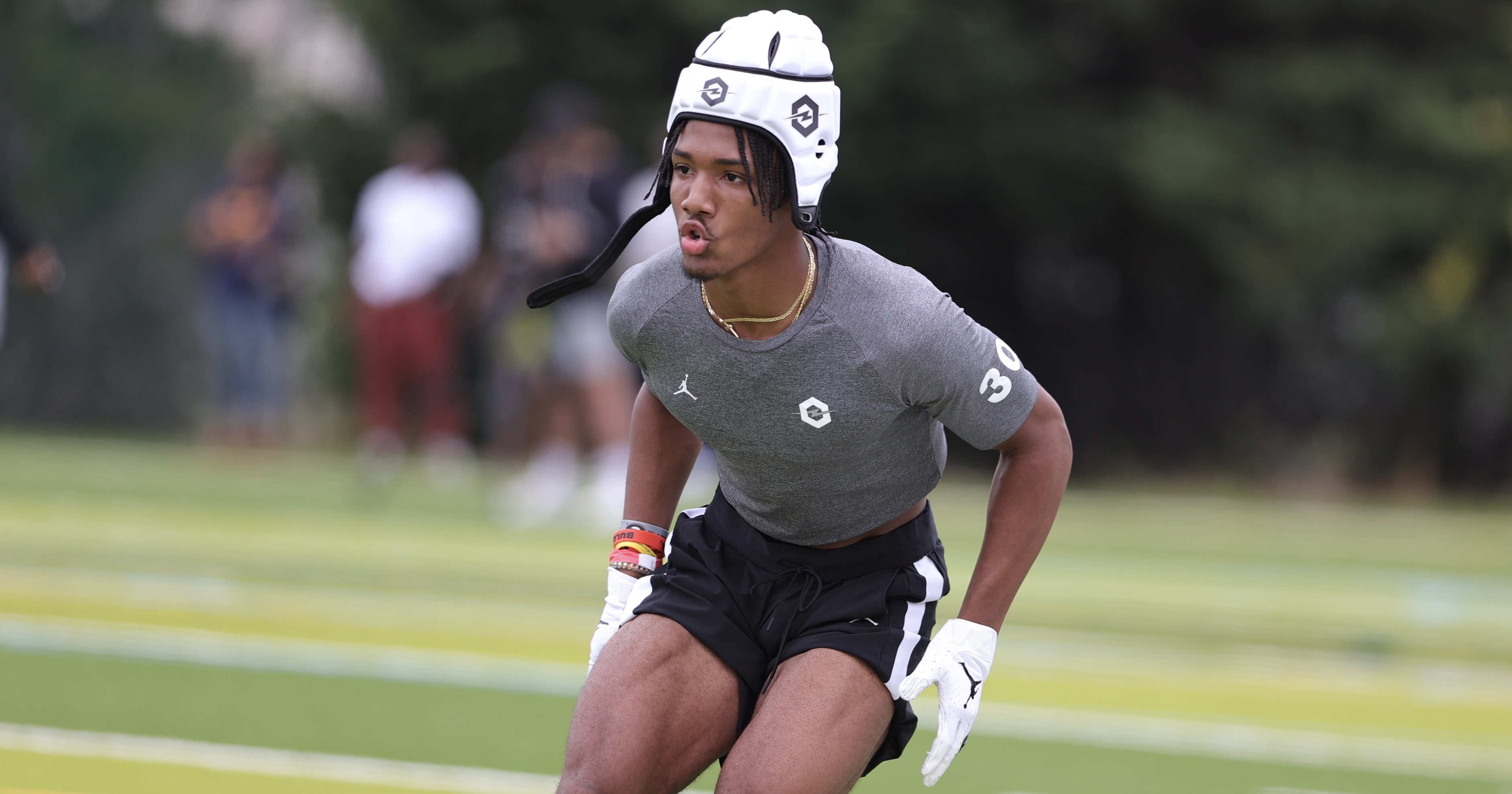 Hicks was by Harris' side throughout the weekend, especially during Saturday's win over Maryland, as the two continued strengthening a bond that was solidified during The Opening Finals in California this summer.
What was it like for the two-stars to get back in the same building? How does that play into Harris' recruitment as he heads toward a December or January decision date? And how does the dynamic between Coombs and Barnes – who has a deep understanding of defensive schemes that impresses Harris – affect how he views the Buckeyes?
Harris answers those questions, evaluates his two trips to Ohio State, where he will visit next – including a possible third visit to Columbus – and more on this edition of Birminology which is guest hosted by Lettermen Row's Zack Carpenter this week.
Check out the video below and head to the Lettermen Row YouTube channel to see every episode of the show.