Ohio State officially announces addition of transfer guard Isaac Likekele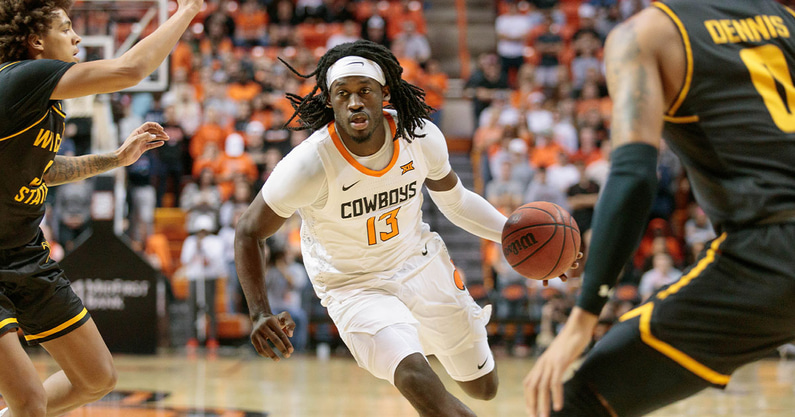 COLUMBUS — Ohio State has made its final transfer addition official: Isaac Likekele officially joined the basketball program Monday.
Two weeks after committing to play for Chris Holtmann and the Buckeyes, the former Oklahoma State guard and Ohio State made the move official, putting out a tweet announcing the roster decision.
Likekele will have one season of eligibility remaining with the Buckeyes.
Likekele, a four-year starter and contributor for the Cowboys, averaged 8.9 points and 5.5 rebounds per game during his career in Stillwater. More impressively, he became a defensive force in the Big XII and a staple in the Oklahoma State program.
Ohio State already went into the transfer portal for two huge additions, bringing in Wright State transfer guard Tanner Holden and West Virginia transfer guard Sean McNeil. Those moves were made official earlier this offsason. The addition of Likekele in an official capacity gives Ohio State its final scholarship piece for next season.
Both Holden and McNeil averaged double-digits in scoring for their schools a season ago, and they'll be tasked with being two of the leading scorers for the Buckeyes next season. Likekele won't need to shoulder much of the scoring load, although he can contribute on the offensive end. Likekele brings defensive pedigree to an Ohio State roster that certainly wasn't good enough on defense a year ago. He can step in and provide a much-needed presence on that end of the floor.
With the addition of incoming freshmen Bruce Thornton, Brice Sensabaugh, Flex Okpara, Roddy Gayle Jr. and Bowen Hardman, Ohio State has a young roster, but the three transfer additions give them a veteran presence in the locker room and on the floor.
"We've got a young group," Holtmann said. "Hopefully if we can grow together and stay together, we'll have a real chance."
The last offseason move is official. Isaac Likekele is in the fold for the Buckeyes, ready to make an impact.