Best of Oklahoma softball head coach Patty Gasso: Super Regional preview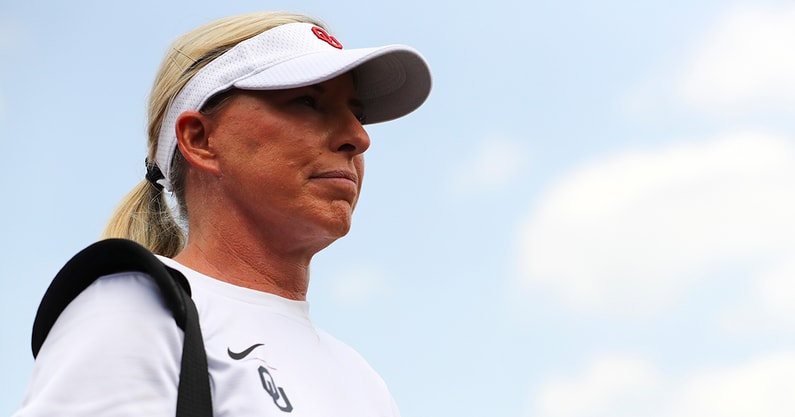 Oklahoma softball head coach Patty Gasso held court for the final time this season Wednesday afternoon. The No. 1-ranked Sooners will welcome No. 16 Clemson to Marita Hynes Field this weekend for the Super Regional.
Game one is 1 p.m. Friday on ESPN2. Game two is noon Saturday (TV TBD). And no time or TV designation has been announced for the 'if' game if it is necessary Sunday.
A look back at Oklahoma's dominant regional performance and previewing the Tigers in this week's Best of Gasso.
The Oklahoma regional couldn't have gone any better?
"The word we talked about was bold and I felt that they had a very bold presence. A very suffocating approach. I felt that if I was an opponent I would feel OU as just almost unstoppable. Felt every part of our game was on point. Very happy with what it looked like this weekend."
Is the defense playing as good as it has all season?
"I think everything is really on-point. And they're making it look very easy, which is a sign of a lot of confidence. Practices have been good. They've been working hard in practice. Running out of things to work on but I always find something. That's why I'm 15 minutes late. But they just look confident and they look ready to play."
Clemson impressions? What makes the Tigers so good?
"(Valerie) Cagle is the name that everybody knows, and she is that. She is legit. She is a big-time two-way player, pitcher and hitter. They've got speed. They've got a good balance of speed, power. They're very athletic. They've got a very good pitching staff, much like ours. They have different looks they can bring at any time. They have a very good fielding average. This is going to be a battle of two teams that look very similar. We might have a little more power. They might have a little more speed. Here and there we can look different than each other. But very similar."
How impressive is it to see what Clemson has done so quickly?
"I've known John Rittman for a long time, we've competed against each other when he was back at Stanford. So he is just a really good coach, creates good environment, goes after the right players, coaches the right way. I'm not surprised, Clemson's a beautiful place, that I hear, I've never been there. But the field looks amazing, the stadium, the fans have come out in droves so he's done a phenomenal job building that program and will continue to be a team that's in contention for a national championship."