ScoopDuck Eval: Four-star running back Dante Dowdell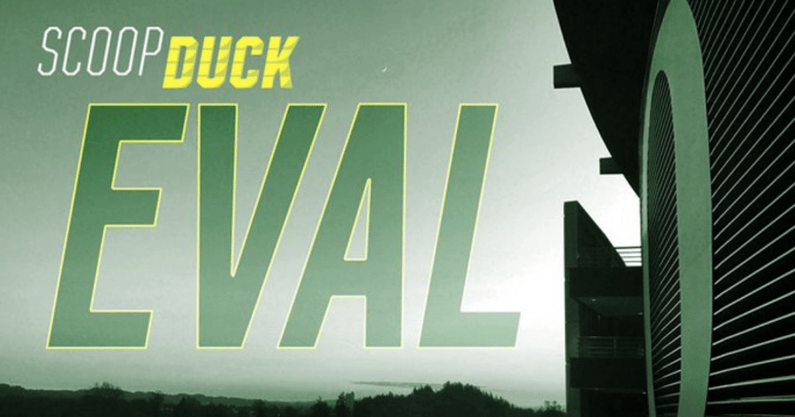 Oregon made a massive splash on the recruiting trail on Friday with the addition of Dante Dowdell, one of the more highly-coveted running backs available in the class of 2023.
The No. 7 running back and the No. 190 overall prospect in his class according to On3, Dowdell chose Oregon over offers from Tennesee, Ole Miss, and countless others. His relationship with Oregon running backs coach Carlos Locklyn was a key factor in his commitment.
"The running backs coach sees a lot in me," Dowdell told On3. "He told me I can be the face of this school, of this program, of the Pac-12. There's not a lot of big backs like me in the Pac-12."
QB11 has provided a really insightful analysis of Dowdell, and why exactly Duck fans should be so excited to see him commit.
RB, 6'1 210
Picayune, MS 
A much-needed change of pace Dowdell fills a long-lost role in the Oregon offense as a true big back.
A high-volume runner at the Mississippi High school level Dowdell has proven durability. At 6'1 and a lean 210 pounds Dowdell is far from done filling out his frame. A somewhat high cut frame with a thick power plant allows for plenty of room for growth in a college strength program, likely settling in closer to 230 pounds in the near future.
As a runner, Dowdell displays exceptional contact balance and flexibility. Being able to drop his long frame, absorb contact and maintain forward momentum. Dowdell shows good instincts for attacking Half a man and shaking defenders in the short area. He's got good feel for zone running, changing pace and using his short area burst to climb to level 2 where he's very difficult to handle. His off hand punch and overall power are very good and only project to improve with training.
Dowdell isn't a home run hitter, quicker than fast he's an exceptional 20 yard runner with the contact balance and body control to extend runs by breaking tackles of smaller defensive backs. Where Dowdell really shines however is when evaluated holistically. He's just really good at everything. For a big back his wiggle and ability to stab a foot in the ground and change directions is exceptional. He runs angry with good power and contact balance rarely going down on first contact.
He seems to catch the ball well although the clips of this are few and far between. He projects excellently in pass pro due to his strong power plant and long arms. His running style reminds me a lot of former duck LeGarrette Blount in regards to the fact that he's a big tall back who runs with power but also a smaller backs mentality in space. Dowdell defeats contact well but doesn't seek it out unnecessarily. 
Overall I really like this pickup for Coach a Locklyn and the offensive staff. Adding a unique skillset to the running back room that it otherwise doesn't have without settling for a one trick pony. Dowdell is a fully dimensional player that is going to have a massive senior season. 
Go Ducks