Penn State vs. Central Michigan preview: BWI Daily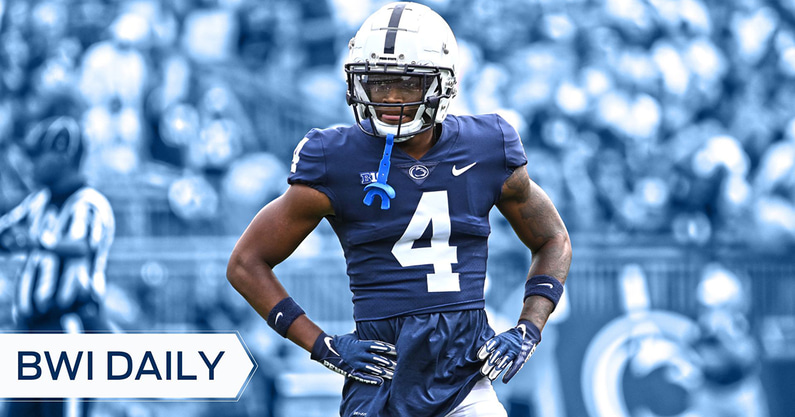 Penn State faces Central Michigan as a heavy favorite at noon on Saturday. It's the final non-conference game of the 2022 regular season for the Nittany Lions, and to get you ready for the game, Sean Fitz and Nate Baur discuss the game and give you the official Blue White Illustrated preview of the matchup. Subscribe to Blue White Illustrated on YouTube, so you don't miss a show!
Penn State weekly recap
It was a week full of events for the Penn State football media, but was it a busy one in terms of news? Fitz and Bauer discuss what they heard and didn't hear this week as Penn State faces their second non-power five opponent of the season. Bauer points notes a suspicious lack of questions about the opponent this week that set the tone for how the media talks about this game.
Related: Penn State defensive line coach John Scott Jr., talks freshmen, PJ Mustipher, Adisa Isaac, Chop Robinson, more
Next, they briefly introduce this week's opponent before discussing their observations of Penn State's practice on Wednesday evening. Fitz and Bauer were on opposite sides of the field, so they give their perspectives on the offense and defense at practice. According to Fitz, one of the most significant differences this week was the tone.
Next, they step back and take a wider look at Penn State through three games of the season and where they think the Nittany Lions stand in the final week before Big Ten play. They discuss the offensive changes this year and how they've experienced Manny Diaz's defense.
Redshirt review before fourth game
The final game of September marks the fourth game of the season and is an appropriate time to examine the Penn State freshmen game counts this year. While the players that are integral to the team are obvious, they discuss the other players that have played in two games and those that haven't. How many will get the chance to see the field this weekend?
Lastly, they dive into the Central Michigan film and discuss what they know about the team. Bauer examines the offenses' ability to string together drive and put up points, despite some issues against inferior competition. They highlight Central Michigan's quarterback, running back, and secondary as central figures in the game to come against Penn State.
Finally, they give their score predictions and preview the events coming up this weekend on YouTube and bluewhiteillustrated.com.
Show Rundown
00:00 Show intro
01:33 Penn State week in review
04:50 Central Michigan overview
05:30 Practice reactions
08:26 Where is Penn State through three games?
17:20 PSU goals for the weekend
18:37 Freshmen redshirt update
25:04 Central Michigan preview
36:00 Predictions