There are about 1,100 players already in the basketball transfer portal – but is that a bad thing?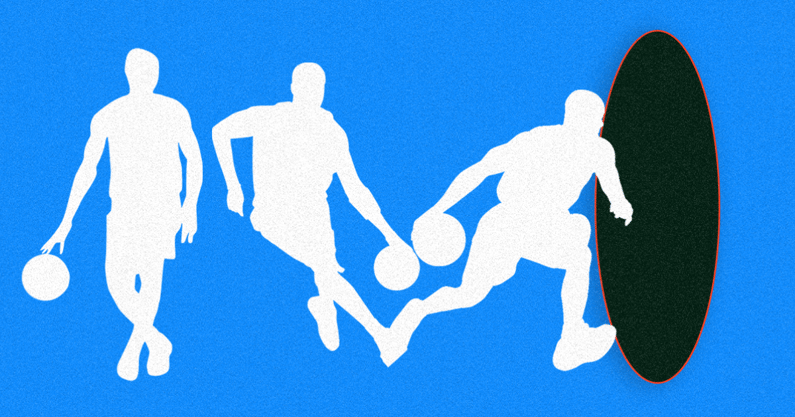 In 2021, UConn men's basketball coach Dan Hurley bemoaned the "chaos" brought about by the NCAA transfer portal. Now, he's in the Final Four with a roster that has four transfers and talks about "inventory."
This isn't to pick on Hurley, as his certainly isn't the only roster at the Final Four with transfers. Indeed, roughly 31 percent of the scholarship players on the four teams are transfers (14 of 45). And that's close to the percentage of scholarship players in the portal, which opened March 13 to non-graduate students. There already are about 1,100 players in the transfer portal, about 27 percent of all the scholarship players in Division I this season – and the portal is open for another 41 days, through May 11.
Around 2,000 football players have entered the portal, with another open window from April 15-30. That's about 20 percent of the scholarship players from the 2022 season.
NCAA figures show that in 2022, 1,649 basketball players transferred; that was a slight decrease from 2021 (1,687). The NCAA also reported that 84 percent of those 3,336 were scholarship players.
Of the 14 transfers at the Final Four, four each play for San Diego State and UConn, while Florida Atlantic and Miami each have three. All 14 are, at the least, rotation players for their teams. Among them: Jordan Miller (from George Mason), Norchad Omier (Arkansas State) and Nijel Pack (Kansas State) for Miami; Vladislav Goldin (Texas Tech) for Florida Atlantic); Tristen Newton (East Carolina) for UConn; and Matt Bradley (California), Jaedon LeDee (TCU), Micah Parrish (Oakland) and Darrion Trammell (Seattle) for San Diego State.
NIL certainly plays a role with players entering and exiting the portal, and three of the four teams still standing have at least relatively robust NIL collectives, as On3 reported earlier this week. FAU is the outlier, not surprising considering the Owls are a Conference USA team. And NIL and the portal are given as reasons this Final Four is … well, as unconventional as it is, with three first-time visitors. The last time there were three Final Four newcomers was in 1970 – and none of those three has been back (Jacksonville, New Mexico State and St. Bonaventure).
'So much inventory in terms of players'
Hurley told reporters this week that NIL and the transfer portal have "created a lot of opportunities for parity, where brand isn't quite as important when there's so much inventory in terms of players, and they can move freely and they're old and good."
In 2021, though, he told the Hartford Courant that the portal was one reason "it does feel like there is total chaos right now within college basketball." He further said, "It feels a lot more like free agency or programs that are just putting together a one-year team."
To his credit – and to the credit of basically every other Division I coach in men's and women's basketball, football, baseball and men's ice hockey – he has adapted. (Those were the only five sports in which an athlete had to sit out for a year after transferring until the portal arrived.) Just like teams in the NCAA tournament have to be in "survive and advance" mode, coaches have to be in "adapt or die" mode.
As the Final Four shows, the portal runs both ways. Two of Miami's key transfers moved "up" from mid-major schools. UConn's Newton did the same. FAU's Goldin moved "down" from a major-conference program – as did the Owls' other two transfers, Bryan Greenlee from Minnesota and Jalen Gaffney from UConn.
Dan Butterly, the Big West commissioner and a member of the Men's Basketball Oversight Committee, told On3 this new reality for low- and mid-majors losing players to the portal is difficult to combat.
"It really is, and I talked to coaches (earlier this week)," he said. "It comes down to coaches doing the same thing. An assistant coach goes on to another program to try to make himself better. Head coaches do the same thing. So why not allow the student-athletes to do that?
"In the Big West … we've got players who have proven that they can play at the Division I level, and now they want to move up within the Division I level because they've proven they can play, so there's a challenge."
Butterly did acknowledge that it goes both ways.
"Sometimes you get players in the Power 5 who may not be getting starting opportunities or who may not like the experience they had coming into the Big West," he said. "You look at [regular-season co-champ] UC Santa Barbara; they had some players from Cal this past year that raised their profile. … So we have benefited from that as well."
Last year, nine of the 22 conference players of the year from one-bid leagues entered the portal. So far this year, that number is four – but remember the window is open until May 11. In addition, first-team all-conference players from 13 of the 21 leagues are in the portal.
'Is labor mobility good or bad?'
But is transfer movement inherently bad?
"You've got to drill down and say, 'What are we actually talking about?' We're talking about labor mobility," Jason Stahl, founder of College Football Players Association, told On3 about the transfer portal in general. "Then the question is, 'Is labor mobility good or bad?' I believe it's good. … I believe individuals in a marketplace should have free and total control over their labor, whether they want to freely as an individual give their labor to someone else. People should be allowed to freely move with their labor, including college athletes."
The NCAA has done a nice job over the past decade publicizing that "nearly 400,000 student-athletes will go pro in something other than sports." Stahl pointed out that the opportunity to transfer and make some money from NIL likely is a big factor for some players.
"I'm sympathetic most to the athletic position, which is to say, 'This might be it for my opportunity to make money from playing the sport,' " he said, noting that the thought process for some might be, "This is the one shot I've got to make some money for me and my family, and then I'm off to the real world and have to figure out what's next."
Even the coaches in the Final Four aren't immune to the possibility of losing players.
"Right now, I don't even know how many guys we'll have back because we may have guys who want to transfer," Miami coach Jim Larranaga told reporters last week. "We don't know."
FAU coach Dusty May noted after the Owls had moved on to the Sweet 16 that his players were being recruited during the tournament. And earlier this week, May told reporters that the transfer situation is "going to be fluid every single day. Luckily I'm still relatively young and have a lot of energy because I don't think there's going to be a day where you can just relax and not fear your phone buzzing."
He also noted the "both ways" facet of the portal.
"Every school in the country in some capacity is dealing with it," he said. "Even the bigger schools are dealing with the small schools trying to get the guys at the end of their roster."
On3 senior sports business reporter Eric Prisbell contributed to this report.