Report: Top Big 12 official Ed Stewart leaving for associate AD position at USC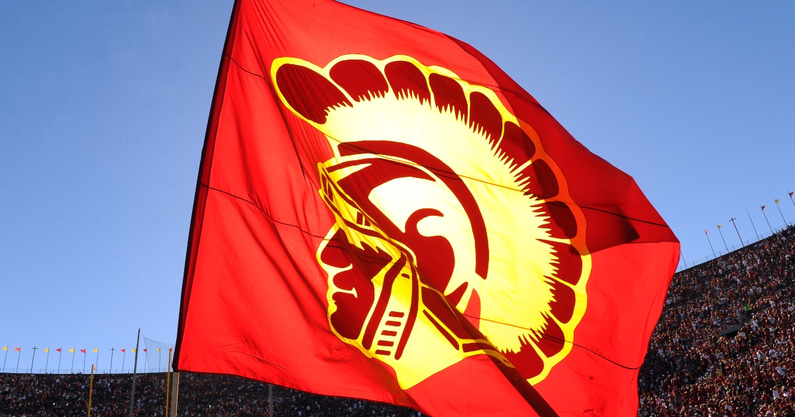 USC is making another interesting addition to its athletic department. The Trojans are hiring Ed Stewart, the Big 12's lead football administrator, to oversee football, according to ESPN's Pete Thamel.
Stewart spent the last 16 years with the Big 12 as a high-ranking official, but will now become USC's executive senior associate athletic director. He played football at Nebraska and helped the Cornhuskers to a national title in 1994 as a captain.
The Trojans have made a few hires to their off-field staff after chief of staff Brandon Sosna left to work for the Detroit Lions. USC also hired former Mississippi State senior associate athletic director for football Dave Emerick to be its new general manager in June. Now, the Trojans are making another high-profile addition by bringing in Stewart.
Additionally, USC's director of player personnel, Spencer Harris, left to help run the university's new NIL collective, BLVD LLC.
Mississippi State football's Dave Emerick leaving Bulldogs, joining Lincoln Riley at USC
Hiring Emerick was huge for Lincoln Riley and Co. He worked with Mike Leach since 2000 at Texas Tech, Washington State and Mississippi State. But now, he's heading back out west to work alongside Riley.
"I have had the privilege of working for Coach Leach for 18 years from Texas Tech to Washington State to Mississippi State," Emerick wrote. "We have had a lot of great times and have on a lot of games along the way. I can honestly say that I would not be where I am today without him, and I am forever grateful for the impact that he has had on my life.
"While I firmly believe that Mississippi State Football's best days are right in front of them, it is time for me to take on a new adventure. I am excited to be joining the staff at USC as the General Manager/Senior Associate Athletic Director for Football."