'24 big man Patrick Ngongba ready to burst onto the scene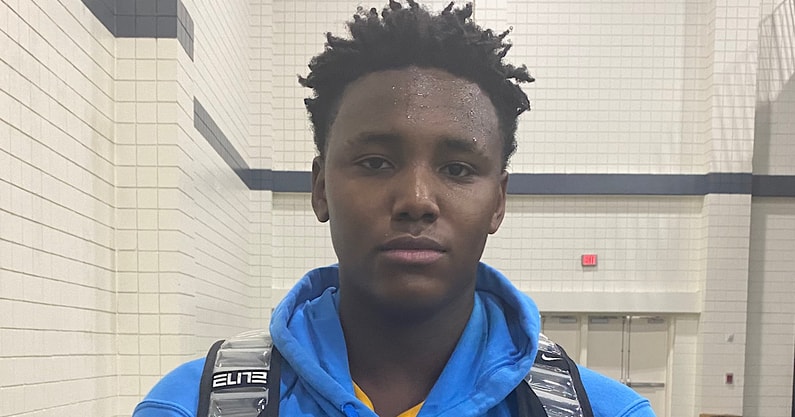 Over the past five years, the DMV area has put out high-caliber big men. Players like Luka Garza, Jalen Smith, Hunter Dickinson, and Armando Bacot came from the area. Warrenton (Va.) Highland School sophomore Patrick Ngongba may be next in line.
"I bring the ability to rebound to my team and have a high IQ," Ngnonga told On3 Sports. "I'd say I have developed my feel on the block and worked on when to attack when to pass. I watch guys like Joel Embiid and Tim Duncan try to take pieces of their game."
The 6-foot-9 post played this summer with Team Takeover on Nike's 15u EYBL circuit. College programs have already taken notice.
Ngongba talks recruitment
"I have offers from Georgetown, Howard, George Mason, North Texas, Radford, and Bowie State right now," Ngongba said. "I have visited Georgetown, George Washington, Maryland, and George Mason. Of the schools who haven't offered, we hear from Maryland and George Washington a lot."
Georgetown: "From watching their practice, I saw how intense they were, how much they communicated."
Maryland: "I learned about their staff and their players. They value relationships a lot. They are getting a new coach there and all, so we will see what happens there."
Ngongba's take
"I would like to learn facts about the school," Ngongba said. "How they plan to use me and develop me. My relationship with the coaches is going to play a big role. Also, how I get along with the players who are there."
On3's Take
There is a lot to like with Patrick Ngongba. Broad shoulders with natural strength and length. His mother, Tajama Abraham Ngongba, was drafted to the WNBA in 1997 and is an assistant coach at George Mason. Ngongba's father, also Patrick Ngongba, played at George Washington. He comes from a basketball family, and that shows with the skill set of his game. Ngongba has good footwork on the block. He has touch over both shoulders, range that extends beyond the 3-point arc, and is a good rebounder. There is a lot to like here.