5-star Aaron Bradshaw: "I'm leaning more towards college"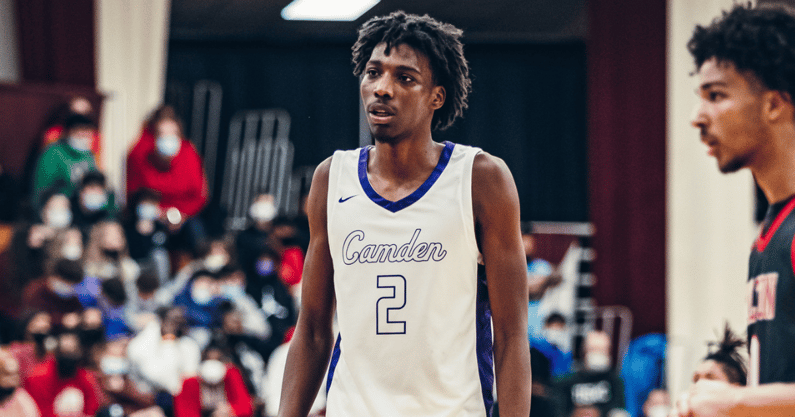 Class of 2023 five-star center Aaron Bradshaw says he's leaning more towards the college route, over the G-League Ignite. However, an ultimate decision on the topic has yet to be made.
"I'm leaning more towards college because I really want my diploma," Bradshaw says. "I really want to do that. The G-League is nice for certain people. But it's different for different situations. In my situation, I'd rather go to college, because it's what I really want to do. So that's what I'm mainly leaning towards. It's still up in the air though. I'm still learning, and exploring my options."
In May, Bradshaw listed his final seven options — Louisville, Kentucky, Maryland, Oklahoma State, Michigan, UCLA, and the G-League.
During the month of June, Bradshaw has taken official visits to both Kentucky and Louisville in the month of June.
On3's Recruiting Prediction Machine (RPM) gives Kentucky an 80.6% chance of landing Bradshaw.
Bradshaw is ranked as the No. 20 prospect in the class of 2023, according to the On3 Consensus — a complete and equally weighted industry-generated average that utilizes all four major recruiting media companies. Bradshaw is also ranked as the No. 2 center in the class.
Bradshaw Scouting Summary
Aaron Bradshaw has a long and lean frame. A legit 7-foot-0, there is a lot of skill involved in Bradshaw's success. He is a smooth shooter off the catch with range extending out to the three-point line. He cuts hard off the ball and can knock down elbow jumpers off the catch. Bradshaw can attack in straight lines off one and two dribbles. Bradshaw is stiff in the hips, and his lower body leads to questions about his ability to open up and move laterally. He will need to add significant strength to his core and lower body. There is a lot of vertical pop; Bradshaw is a vertical spacing threat from the dunker spots and as a rim runner. Despite the thin frame, he is willing to stick his nose into the mix at the rim. He rebounds with two hands and is a natural shot blocker. Bradshaw is trending as a top three or four center in his class.