4-star PG Aaron Rowe talks up Tennessee and Kansas State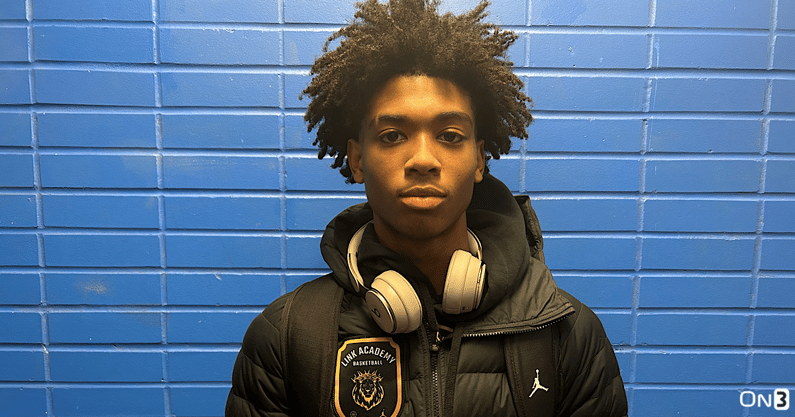 Aaron Rowe is the No. 19 ranked player in the 2025 On3 Industry Ranking. The 6-foot-1 point guard averaged 7.9 points and 4.0 assists throughout Nike's Peach Jam. Rowe played up in grade for the MoKan Elite program that made it to the Championship game. He was also a member of the Geico National Championship-winning Branson (MO) Link Academy team.
"I've grown a lot with my pace and my decision-making," Rowe told On3. "At Link, I learned so much from Elliot Cadeau and Ja'Kobe Walter, the older guards who were in front of me. I'm a shifty playmaker who can shot create, get to my spots, and get my teammates involved. I play defense too, can get stops when we need them."
On3 caught up with four-star Aaron Rowe after a recent live viewing to talk about his recruitment.
Rowe talks visits
"I'm planning to take an official visit at some point with Tennessee and Kansas State," Rowe said. "None of the other schools have really brought up visits yet."
Tennessee: "One of the coaches there, Rod Clark, used to coach with MoKan. We've been pretty close, and we talk a lot. They're honest with me and tell me the areas I need to improve. They text me after every game. 
"I like the way they play like Zakai Zeigler and Kennedy Chandler. I feel like they play like I do. So I think Tennessee has a play style that I could fit in well with."
Kansas State: "Coach (Jerome) Tang is really funny; I like him a lot. They really did a lot this past year, with their point guard (Markquis Nowell) and their team making it as far as they did in March Madness. That really impressed me. I talk with them a lot. They don't lie to me about nothing, and keep it real, so I like that a lot about K-State."
"I'm hearing from Texas and Arizona some too," Rowe said. "I haven't really been talking to a lot of schools like that."
At the end of the day…
"I'm going to be looking for a school that fits my playstyle," Rowe said. "I like playing in the open court, with a lot of screens. Playing in space where I am able to create for my teammates and myself. 
"I want to go somewhere I think can get me to the next level and takes my game to the next level. I want to play for a coach that I trust and where the coaches feel like family."