ACC releases 2021-22 all-conference teams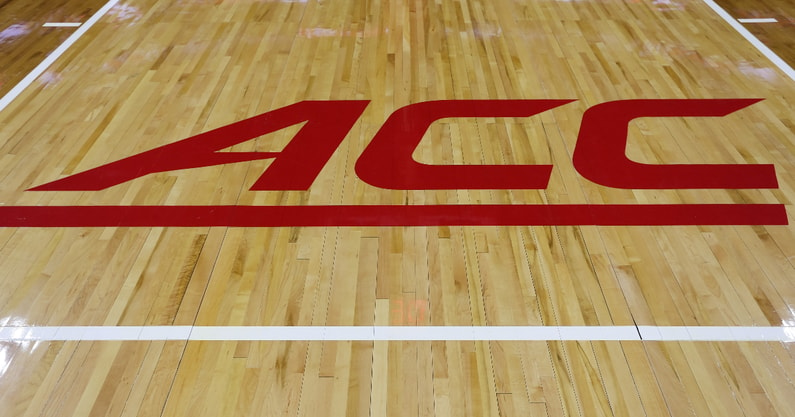 The ACC on Monday released its 2021-22 men's basketball awards, as well as its first, second and third-team All-conference honorees, which was headlined by Wake Forest guard Alondes Williams.
Williams, a transfer, was named the 2021-22 ACC Player of the Year, marking the 11th time a Wake Forest player has been named Player of the Year, and the first time since Josh Howard in 2003. Williams played two years at Triton College before transferring to Oklahoma, where he played two more years but never averaged more than 6.7 points per contest. This season, Williams transferred to Wake Forest for his fifth year, and he's shined with the Demon Deacons, averaging 19.3 points, 6.7 rebounds and a league-high 5.3 assists per game. A native of Milwaukee, Wisconsin, Williams is just one point behind Buddy Boeheim of Syracuse for the conference scoring lead.
Williams was not the only member of the Demon Deacons to receive such high honors, as head coach Steve Forbes was named the ACC Coach of the Year. Forbes is in his second year at the helm of Wake Forest, as the Demon Deacons hired him after five seasons at ETSU. He led Wake Forest to a 6-16 overall record in the 2020-21 season, but in 2021-22, Forbes' Demon Deacons are 23-8 (13-7 in conference play) and have earned the No. 5 seed in the ACC Tournament. Wake Forest is currently in the "last four byes" category of ESPN's latest bracketology update.
In Mike Krzyzewski's final season at Duke, the Blue Devils were well-represented in the end-of-season awards. Freshman Paolo Banchero was named ACC Rookie of the Year after averaging 17.1 points per game, the second-most among all freshman, and Mark Williams was named Defensive Player of the Year.
Lastly, NC State guard Dereon Seabron was named ACC Most Improved Player, and Florida State guard Matthew Cleveland was named ACC Sixth Man of the Year.
Here's a look at the all-ACC teams, which the conference released on Monday.
2021-22 All-ACC teams
First Team All-ACC
Armando Bacot, North Carolina
Alondes Williams, Wake Forest
Paolo Banchero, Duke
Kameron McGusty, Miami
Buddy Boeheim, Syracuse
Second Team All-ACC
Keve Aluma, Virginia Tech
Dereon Seabron, NC State
Wendell Moore Jr., Duke
Blake Wesley, Notre Dame
Jake LaRavia, Wake Forest
 
Third Team All-ACC
Dane Goodwin, Notre Dame
Mark Williams, Duke
Isaiah Wong, Miami
Jayden Gardner, Virginia
Michael Devoe, Georgia Tech
 
Honorable Mention All-ACC
Caleb Love, North Carolina
PJ Hall, Clemson
John Hugley, Pitt
Charlie Moore, Miami
Brady Manek, North Carolina
Kihei Clark, Virginia
AJ Griffin, Duke
Paul Atkinson Jr., Notre Dame
Terquavion Smith, NC State
Reece Beekman, Virginia