ACC Commissioner Jim Phillips believes conferences will assume responsibility in 'trimmed down' NCAA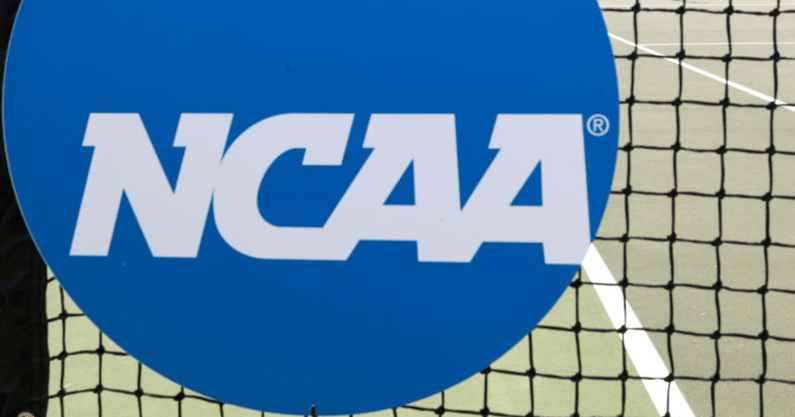 The NCAA has come under heavy scrutiny amid shouts of tampering in the transfer portal and misuse of NIL guidelines, leading the governing body to take a long look at potential solutions. ACC Commissioner Jim Phillips is part of the NCAA Transformation Committee and has a unique vision for the future.
In a quote given to Action Network's Brett McMurphy, Jim Phillips painted the picture of a "trimmed down" NCAA model which allows conferences more responsibilities in controlling their member institutions.
As college athletics expands from what was once recreational and is now a multi-billion-dollar industry, the NCAA could now look to change its focus in order to better perform the duties it is meant to take on.
"A trimmed down NCAA," Phillips described. "More authority and administrative work and responsibility is going to fall on the conferences and more on the institutional level."
While the specifics of the shift remain unclear and are likely still undecided in full, it does fall in line with the case made by many experts to stay within the areas of rule enforcement and tournament organization.
Power Five not breaking away from NCAA
There is still uncertainty surrounding the future of college athletics. The developments of the past several years have wreaked havoc on multiple sports, leading some to call for wholesale changes. From the issues of this offseason to the conference realignment of last summer, questions regarding the future of the Power Five in relation to the NCAA have come up more often.
But now it appears that the Power Five conferences will not be breaking way from the NCAA, at least not right now. According to Notre Dame head men's basketball coach Mike Brey, he was told by ACC commissioner Jim Phillips that is not part of any future plans.
"ACC commissioner Jim Phillips assured basketball coaches today the Power Five is not going to break away from the NCAA, says Notre Dame coach Mike Brey," Brandon Marcello tweeted on Tueday.
While men's and women's basketball programs have much less incentive to leave than the top football schools due to the success of the NCAA Tournament, any move in football would surely trigger a decision across all sports too. Because the College Football Playoff is not organized by the NCAA, it is often viewed as the best opportunity for change, although conference commissioners left the last round of discussion on expansion disappointed.