Arch Manning: Latest recruiting intel on Five-Star Plus+ QB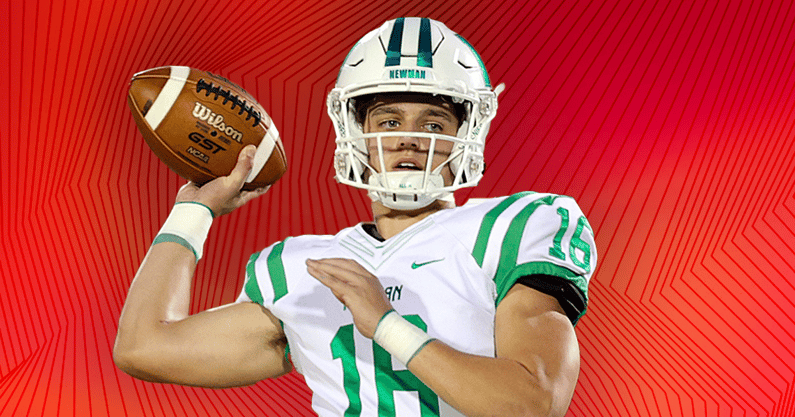 As we roll into May, a lot of eyes are on Five–Star Plus+ quarterback Arch Manning. The No. 1 prospect in the On3 Consensus has not committed, he has not released a public list of favorites, he has not scheduled any official visits, and there are still many questions on where he stands with his recruitment.
What we know is, that the 6-foot-4, 215-pound junior out of New Orleans Isidore Newman is a special talent that likes to keep his recruitment to himself. While he doesn't have a timeline for a commitment and he's focused on spring practices through May 20, sources say most of the puzzle pieces in his recruitment are already in place and just a few pieces are left before it's completed.
Contenders for Arch Manning
Arch Manning has not publicly eliminated any schools. But the most buzz centers on Alabama, Georgia, and Texas for the talented signal-caller. Manning returned to each campus this spring and remains in contact with coaches from each staff.
When talking to different sources close to this recruitment, I have started to hear more about Georgia and Texas. Alabama is still Alabama — and Nick Saban, Bill O'Brien and Pete Golding have all been involved — but there has been a little more chatter around the Bulldogs and Longhorns in recent weeks.
When examining those two programs, I am told the Mannings see two different opportunities.
One source told me, the Mannings view Kirby Smart as a personable head coach. Georgia offensive coordinator Todd Monken and offensive quality control staffer Buster Faulkner have built a good relationship with Manning through the process. The city of Athens is viewed as a fantastic college town by Manning as well.
One intriguing aspect surrounding Texas for Manning is the possibility of helping build a blue-blood program back to the top of college football. Texas head coach Steve Sarkisian also being the offensive coordinator Arch would work with is also viewed as a positive.
"It is two great programs being looked at in two different ways," a source said.
Again, Alabama is still viewed as a contender. There is some talk about Eli Holstein, the former Texas A&M commit, with the Crimson Tide, too. On3's Sam Spiegelman has placed a prediction for Alabama to land Holstein on the On3 Recruiting Prediction Machine.
Florida trying to become a factor
A school outside those three that I hear could get a visit is Florida. Billy Napier had great success at Louisiana Lafayette before taking over in Gainesville, and the communication has been there with Arch Manning.
Nothing is scheduled and it wouldn't happen until after spring practice ends, but a visit to the Swamp has been discussed.
"Just the curiosity of Florida and what Napier has done is intriguing," a source said of why a trip to see the Gators is possible.
All possibilities still on table for Manning
A commitment timeline for Manning is unknown at this time. It is also unknown if he will take official visits before committing to a program.
It appears that a lot of things are being discussed behind the scenes on what the right fit is for the top prospect in the country. He watched the NFL draft. Manning knows the history at these schools. He and multiple coaches on each staff have developed relationships.
A tough decision will be made — and it will come down to the little things.
"All the schools they are looking at are great options," a source said. "Arch has a good feel for the people, the towns, the staffs, and he is trying to widdle it down that last little bit to make a call that he feels good about.
"He is going to take as long as he needs to get to that point."
Important factor in Manning's decision
Stability is one thing I have heard mentioned numerous times by a couple of different people close to the recruitment of Arch Manning.
Saban is not going anywhere until he wants to step away from Tuscaloosa. Smart is coming off a national title at his alma mater. He is expected to be in Athens as long as he wants to be there. Sarkisian is coming up on year two in Austin. He is hoping to bring the winning culture back to Texas in the years to come.
How does Arch Manning separate one from the other? If stability is one of the most important factors, which one fits Manning?
"He can't get too wrapped up in the personnel each school has right now because it won't be there when he gets there," a source said. "They want the feel to be remotely similar when Arch gets there to what it's like now as he visits. So, I do think stability will be a major factor in the decision.
"So many things will play into this."