Report: Big 12 in 'deep discussions' to potentially add up to six Pac-12 teams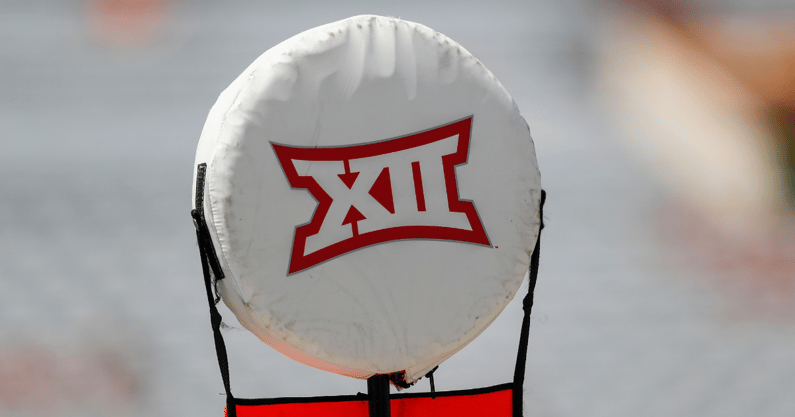 While the Big Ten and SEC are seeing their conference strengthen, the other three Power Five conferences have been sent into a frenzy. The difference is the Big 12 has been dealing with realignment for just over a year now, with four new programs entering in 2023. Now, an additional six could be on the way via the Pac-12 per a report.
According to Dennis Dodd of CBS Sports, the Big 12 is in "deep discussions" with six Pac-12 teams about joining the conference. Arizona, Arizona State, Colorado, and Utah were known from previous reports but Dodd said Oregon and Washington are in consideration as well.
The Big 12 is currently sitting at 12 members, once Oklahoma and Texas leave for the SEC. BYU, Cincinnati, Houston, and UCF will be added around this time next year. Adding the six Pac-12 programs would bring the conference up to 18 members, the largest college football has ever seen at the FBS level.
Part of the attraction to adding the West Coast schools is partly to help incoming member BYU with what could be a tough travel schedule. As for adding a big market, Phoenix is viewed as a positive addition to the Big 12.
"Adding at least those four schools would extend the Big 12 further into the Mountain Time Zone, creating "travel partners" for incoming member BYU while also adding a rival for the Cougars in the Utes," Dodd said in his report. "The Arizona schools are two hours apart and feature Phoenix as a major market acquisition for the conference."
Of course, the Seattle area could be another major market acquired by the Big 12 if they were to add Washington. And then there is Oregon, who would bring College Football Playoff experience to the Big 12 alongside the Huskies.
BYU and Utah is a longstanding rivalry that has not been played as a conference showdown since the 2010 season. The Holy War has been played a total of 95 times, with the Utes currently having a 59-32-4 lead in the overall series. Now, the longstanding rivalry can be played inside a new conference.
Colorado would be reentering familiar territory, leaving the Big 12 in favor of the Pac-12 once upon a time. The Buffaloes were never able to win a conference championship but do have four North division titles to their name, something that could be coming back soon.