BYU Athletics Walk-Ons Have Tuition Paid For With Built Bar NIL Transaction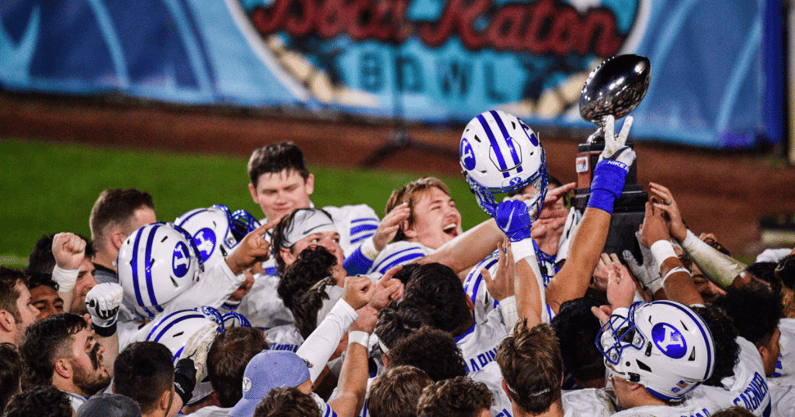 Over the last month and a half, almost all NIL transactions have been done in the traditional way we all thought they would. However, in the last 24 hours, we saw something that has the possibility of changing how rosters are managed across college football. 
At every school, the quality of the walk-on portion of the roster varies from year to year. It is a portion of the roster that is incredibly important as it virtually facilitates practice, aids in academics, and provides a level of networking between the institutional program and the city/school they played at. But, recruiting quality players at a high level to pay for their school while devoting so much time to a sport is becoming increasingly difficult as an attractive sell, especially for those players who are out of state from the university they are being recruited to. 
A protein bar company in Utah, which is a large supporter of BYU Athletics, agreed to pay for the tuition of all 36 walk-on BYU football players. Built Bar is offering walk-ons a privately funded scholarship in which they will receive the money directly and will have the ability to spend the money in the manner they desire. That means every player on the BYU roster has their tuition paid for with a NIL transaction.
What does this mean now? It changes the game of how schools across the country have their donors utilize NIL as a tool to create the most talented and skilled roster. Say goodbye to folks believing they only have "85 scholarships" to give out. There is now an additional 40 players with the ability to have their school paid for through the help of the private sector and the desire to make a program the most attractive sell to a recruit.