Coaches Poll Top 25 rankings updated after upset-filled third week of college basketball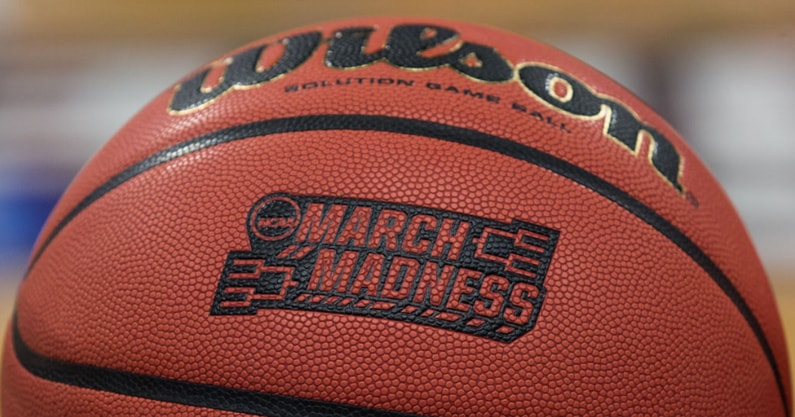 College basketball is less than three weeks into the regular season, but the action has been prominent just about every day so far. The third week of college basketball was no different, and the action has resulted in major changes to the latest USA Today Sports Coaches Poll, including a new No. 1 team.
Three teams picked up multiple losses over the last week. The highest-ranked team to do so was right at the top, as No. 1 North Carolina went 1-2 with a win over Portland but losses to Iowa State and No. 18 Alabama. No. 17 San Diego State also lost twice despite picking up a win over Ohio State, as the Aztecs fell against No. 9 Arkansas and No. 14 Arizona. Additionally, No. 21 Texas Tech picked up a win over Louisville but lost games against Ohio State and No. 10 Creighton.
Creighton and Alabama each played in three ranked games this week. The Bluejays went 2-1 with wins over Texas Tech and Arkansas, while losing against Arizona. Alabama defeated No. 12 Michigan State in addition to North Carolina, while the Crimson Tide also lost against No. 20 UConn.
CLICK HERE to subscribe for FREE to the On3 YouTube channel
Nearly half of the top 25 played in at least one game against a ranked opponent over the last week. 14 ranked teams escaped the top 25 with a perfect weekly record, though that hasn't stopped the rankings from being significantly updated.
After all of the dust has settled on the third week of college basketball, a new Coaches Poll is here and it features a ton of movement.
Updated Coaches Poll after college basketball's third week
Houston (6-0) (23 first-place votes)
Texas (5-0) (5)
Virginia (5-0) (1)
Arizona (6-0)
Purdue (6-0) (3)
UConn (8-0)
Creighton (6-1)
Indiana (6-0)
Kansas (6-1)
Baylor (5-1)
Arkansas (5-1)
Gonzaga (5-2)
Tennessee (5-1)
Alabama (6-1)
North Carolina (5-2)
Duke (6-2)
Illinois (5-1)
Kentucky (4-2)
Auburn (7-0)
Michigan State (5-2)
UCLA (5-2)
Maryland (6-0)
Iowa State (5-1)
San Diego State (4-2)
Ohio State (5-1)
Two new teams join the rankings this week, with Iowa State coming in at No. 23 and Ohio State at No. 25. They take the places of Texas Tech (previously No. 20) and Iowa (previously No. 24).
TCU received 40 votes in this week's Coaches Poll, the most amongst non-ranked teams. Iowa (28), Texas Tech (16), Wisconsin (15), West Virginia (11), Mississippi State (11), Michigan (9), Xavier (8), Saint Mary's (8) Oklahoma (7), St. John's (5), Miami (5), Kansas State (5), Charleston (5), UNLV (4) and Drake (2) also received votes.
Purdue leaped 18 spots into the top five, while UConn rose 16 spots to come in at No. 6. Arizona also rose eight spots, as did Tennessee. North Carolina was the biggest drop, falling 14 spots.