College Coaches Confidential: Transfer portal, recruiting, and NIL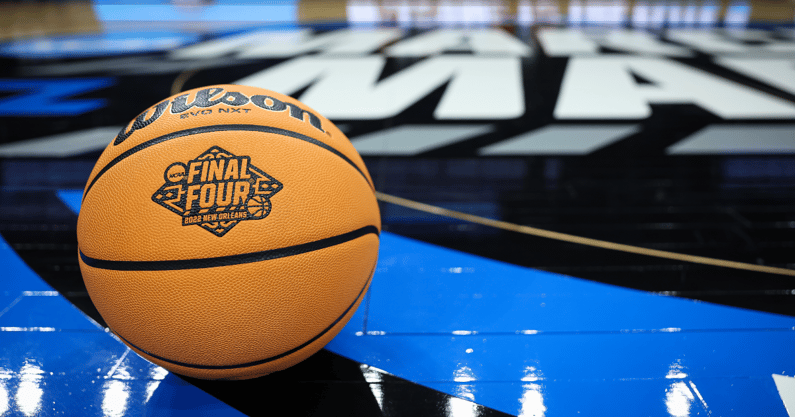 The transfer portal is on the tips of many college basketball fans, recruits, and coach's tongues. Some love the idea of it, and some cannot stand it. But, no matter your stance, in the last three years, college basketball's transfer portal has changed the way programs and coaches recruit to build their teams.
"I think the obvious change with recruiting in the transfer portal is you must have NIL, even for the marginal players," a coach in the SEC told On3.
With the transfer portal taking over college recruiting, what better way to wrap our heads around the changes than to talk with the college coaches themselves? They are the ones who best understand the changes that have taken place, the processes they are seeing differently, and the reasons men's college basketball players are seeking different situations at an all-time high.
There is still so much that is unknown with the transfer portal, what methods are sustainable and what processes work best for the long haul, but it is here, and college coaches are quickly figuring it out.
In April of 2021, the NCAA approved new transfer legislation which allowed undergraduate athletes in all sports to transfer without the penalty of sitting a year. The first year after the new rules passed, the NCAA reported that 1,687 names were entered into the men's Division 1 basketball transfer portal. In 2022, they reported that the number dropped slightly to 1,649 names.
In 2023, the 60-day period ran from March 13 at midnight to May 11 at 11:59:59. Over 1,750 players have entered the portal as of this writing. According to the basketball recruiting website Verbal Commits, this number is up from 1,002 who entered in 2020, the year prior to the new rules.
While players are still being recruited during the 2023 transfer portal cycle, the NCAA did release recruiting numbers from the 2021 and 2022 recruiting cycles. Of the 1,687 players who entered in 2021, 1,198 players (71 percent) transferred to another NCAA institution to receive athletic financial aid. Of the 1,649 players who entered in 2022, 84 percent (1,385) of the players were on athletic financial aid at their departing school, and 1,123 (68.1 percent) transferred to another NCAA institution to receive athletic financial aid.
High School vs. Portal Recruiting
The transfer portal has caused many coaches to evaluate their philosophies in player development. Do you recruit players out of high school and wait for them to develop? Or do you go into the portal and recruit over players currently on the roster?
"I think the portal has made me take a deeper look into how quickly a high school player can help contribute to winning," a coach in the ACC told On3. "Prior to the portal era, I feel like you could wait until conference play of their sophomore year for them to take that leap. With the ability to go into the portal in the spring and get an experienced college player, I feel like I'm less likely to want to wait as long for a high school player to develop."
Many coaches are starting to find what they are looking for, and more so how they want to build their rosters to compete.
"You can't build anything sustainable without retention," one coach in the Big 12 told On3. "The best programs have good retention, which means you've done a good job evaluating and developing players, and you have built a culture where guys want to stay. You can't recruit eight or nine guys every year and expect to be cutting down nets. Returning seven or eight guys each year and only bringing in three or four new faces is where we want to be."
Recruiting in the transfer portal is becoming a two-way street. While there is a lot more information out there on the players, it is also a lot more crowded of a space.
"I like recruiting the portal. It's a more sure thing. There is a lot more data, more stats, more film on players," an A10 coach told On3. "But the problem with the portal is that everyone is recruiting it, so there are no sleepers there."
The transfer portal gives you more players to choose from and more information to use with less time to recruit the player. The portal window officially opens in March, and many schools start summer school in May/June. But recruiting in the portal also involves NIL.
"The big thing is the portal is NIL," a coach in the A10 said.
NIL's role in the transfer portal
In June of 2021, the NCAA passed interim name, image, and likeness (NIL) policy changes. The policy changes enabled Division 1, 2, and 3 student-athletes to start being compensated for their NIL starting on July 1, 2021. The timeline of these changes came shortly after the NCAA passed legislation for one-time undergraduate transfers.
"I think the obvious change with recruiting in the portal is you must have NIL, even for the marginal players," a coach in the SEC told On3. "A large percentage of why these kids are transferring is because they want more NIL, whether that is going from zero to something or going to a school that has more resources than their current situation."
"You know you can't win with freshmen, but you can't afford a roster of good transfers," a coach in the Big 12 said. "So you have to go out and find that sweet spot every year. Each cycle, you can only take two or three high school kids, but because they come cheaper, you have to take two or three. You just can't take more than three of four transfers without breaking the bank."
As much as it can be the elephant in the room, NIL is a conversation that college coaches know they need to approach during the recruiting process with transfers.
"Honestly, when I speak to a kid for the first time, and I don't bring it up," a coach in the SEC said, "and they don't bring it up, it doesn't mean they're not about NIL, it simply means they're not going to answer my call the next time. Twenty or more other schools are willing and ready to initiate the NIL conversation immediately."
"I still build my relationships with the players and their circles," an SEC coach said. "But I know we're not getting a kid unless we have the NIL in place. The relationships still matter, and they will get you to the table, but you better have something to offer. How much you need is a case-by-case situation, and that is where the relationships help you navigate, but it is always something."
The recruiting process
The process of recruiting is very different between the high school prospect and the transfer portal prospect. Recruiting a player out of the transfer portal can be much quicker. Coaches suggest that players have a better idea of what they are looking for in the next location.
"The portal kid has been through the recruiting process," a coach in the ACC said. "They are a little more mature at this point in their basketball lives. They don't want all the fluff. Instead, they just want to know about fit, opportunity, and developemnt. And, of course, NIL."
Even with how short the process of recruiting in the portal can be, there is a lot of background information that goes into the recruitment.
"Who are the guys that are good enough and can help you win but won't break the bank with your NIL," a former coach in the Big Ten said. "You have to figure out your NIL situation and have a good grasp of what you have, what you can do, and what each player wants. And you have to have all that information quickly."
Teams are still playing in March when the transfer portal first opens its doors. The transfer portal is also open during the April live recruiting period, the period when the NCAA permits Division 1 college coaches to live recruit high school prospects.
"You get no time off as coaches. That is a huge change," a coach in the A10 said. "We're just coming off an April live period where we had to make very real decisions do we want to go out. We had players from the portal on campus, and those April weekends are great recruiting weekends, so we had to balance setting our roster for next season and seeing kids for future classes."
The A10 coach continued, "We don't recruit high school kids as hard as we used to. There simply aren't enough hours in the day."
College basketball has changed a lot over the last couple of years. Coaches and programs know they must adapt in order to compete at the highest level possible.