The top 300 most impactful players after Week 11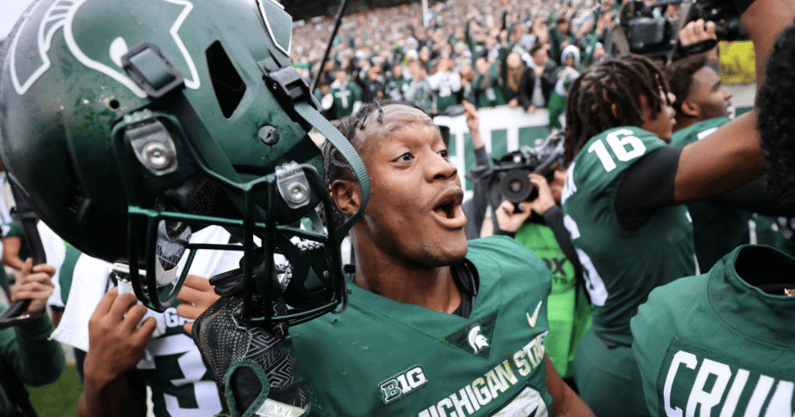 Here are our updated rankings of the 300 most impactful players in college football.
This is not a NFL draft hot board nor simply a list of the 300 most talented players. Talent certainly is considered, but there are numerous variables and emphasis is placed on players having the most notable on-field impact; that is one reason it is skill position-heavy. The rankings are fluid and change weekly.
One note: Injured players are not listed (that means that, among others, USC WR Drake London, Texas RB Bijan Robinson, Notre Dame S Kyle Hamilton and Coastal Carolina QB Grayson McCall are not listed).
The rankings of the most impactful players are done by On3's Mike Huguenin, Charles Power and Matt Zenitz.
| | | |
| --- | --- | --- |
| Player | School | Grade |
| 1. RB Kenneth Walker III | Michigan State | 99 |
| 2. EDGE Will Anderson Jr. | Alabama | 99 |
| 3. DL Jordan Davis | Georgia | 99 |
| 4. QB Bryce Young | Alabama | 98 |
| 5. QB C.J. Stroud | Ohio State | 98 |
| 6. EDGE Kayvon Thibodeaux | Oregon | 98 |
| 7. LB Nakobe Dean | Georgia | 98 |
| 8. RB TreVeyon Henderson | Ohio State | 98 |
| 9. EDGE Aidan Hutchinson | Michigan | 98 |
| 10. QB Kenny Pickett | Pitt | 98 |
| 11. LB Devin Lloyd | Utah | 98 |
| 12. LB Leo Chenal | Wisconsin | 97 |
| 13. QB Matt Corral | Ole Miss | 97 |
| 14. RB Abram Smith | Baylor | 97 |
| 15. WR Chris Olave | Ohio State | 97 |
| 16. WR Jahan Dotson | Penn State | 97 |
| 17. C Tyler Linderbaum | Iowa | 97 |
| 18. TE Michael Mayer | Notre Dame | 96 |
| 19. CB Ahmad Gardner | Cincinnati | 96 |
| 20. WR Jameson Williams | Alabama | 96 |
| 21. RB Breece Hall | Iowa State | 96 |
| 22. CB Andrew Booth Jr. | Clemson | 96 |
| 23. LB Jack Campbell | Iowa | 96 |
| 24. QB Desmond Ridder | Cincinnati | 96 |
| 25. DL DeMarvin Leal | Texas A&M | 96 |
| 26. DL Arnold Ebiketie | Penn State | 96 |
| 27. LB Noah Sewell | Oregon | 95 |
| 28. QB Caleb Williams | Oklahoma | 95 |
| 29. WR Garrett Wilson | Ohio State | 95 |
| 30. WR Jordan Addison | Pitt | 95 |
| 31. CB Roger McCreary | Auburn | 95 |
| 32. S Verone McKinley | Oregon | 95 |
| 33. TE Brock Bowers | Georgia | 95 |
| 34. OT Evan Neal | Alabama | 95 |
| 35. EDGE Isaiah Foskey | Notre Dame | 95 |
| 36. LB Malcolm Rodriguez | Oklahoma State | 94 |
| 37. QB Sam Hartman | Wake Forest | 94 |
| 38. OT Nicholas Petit-Frere | Ohio State | 94 |
| 39. EDGE Jermaine Johnson | Florida State | 94 |
| 40. CB Mykael Wright | Oregon | 94 |
| 41. WR David Bell | Purdue | 94 |
| 42. RB Jerome Ford | Cincinnati | 94 |
| 43. LB James Skalski | Clemson | 94 |
| 44. RB Sean Tucker | Syracuse | 94 |
| 45. OT Ikem Ekwonu | NC State | 93 |
| 46. QB Brennan Armstrong | Virginia | 93 |
| 47. QB Sam Howell | North Carolina | 93 |
| 48. DL Jalen Carter | Georgia | 93 |
| 49. RB Jaylen Warren | Oklahoma State | 93 |
| 50. EDGE Will McDonald | Iowa State | 93 |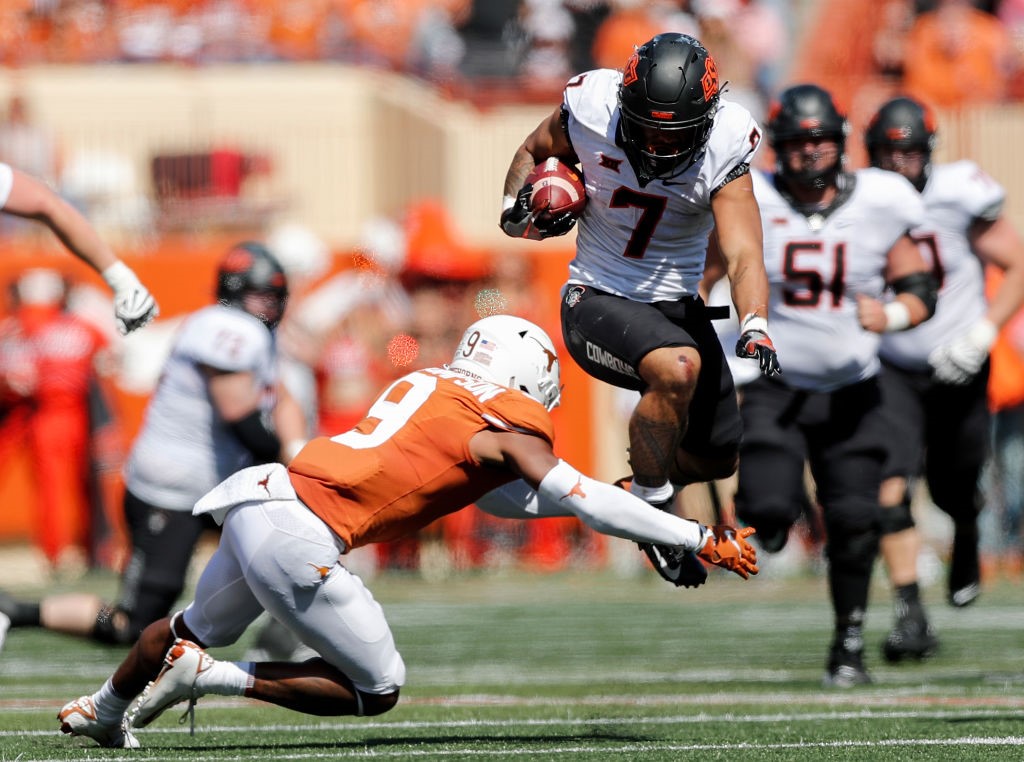 | | | |
| --- | --- | --- |
| Player | School | Grade |
| 51. WR Treylon Burks | Arkansas | 93 |
| 52. WR Josh Downs | North Carolina | 92 |
| 53. LB Zakoby McClain | Auburn | 92 |
| 54. RB Tyler Allgeier | BYU | 92 |
| 55. S Jaquan Brisker | Penn State | 92 |
| 56. QB Will Rogers | Mississippi State | 92 |
| 57. LB David Ojabo | Michigan | 92 |
| 58. S Jalen Pitre | Baylor | 92 |
| 59. QB Malik Willis | Liberty | 92 |
| 60. RB Deuce Vaughn | Kansas State | 92 |
| 61. DL Dante Stills | West Virginia | 92 |
| 62. LB Mike Rose | Iowa State | 92 |
| 63. QB Carson Strong | Nevada | 92 |
| 64. S Lewis Cine | Georgia | 92 |
| 65. RB B.J. Baylor | Oregon State | 92 |
| 66. LB Micah McFadden | Indiana | 92 |
| 67. RB Chris Rodriguez Jr. | Kentucky | 92 |
| 68. EDGE Cameron Thomas | San Diego State | 92 |
| 69. DL Haskell Garrett | Ohio State | 91 |
| 70. LB Channing Tindall | Georgia | 91 |
| 71. WR Wan'Dale Robinson | Kentucky | 91 |
| 72. WR Jaxon Smith-Njigba | Ohio State | 91 |
| 73. WR Xavier Worthy | Texas | 91 |
| 74. CB Riley Moss | Iowa | 91 |
| 75. S Ronnie Hickman | Ohio State | 91 |
| 76. S Jaylan Foster | South Carolina | 91 |
| 77. LB Avery Roberts | Oregon State | 91 |
| 78. CB Derion Kendrick | Georgia | 91 |
| 79. QB Tanner Mordecai | SMU | 91 |
| 80. RB Hassan Haskins | Michigan | 91 |
| 81. RB Sincere McCormick | UTSA | 91 |
| 82. TE Trey McBride | Colorado State | 91 |
| 82. EDGE Nik Bonitto | Oklahoma | 91 |
| 84. CB Trent McDuffie | Washington | 91 |
| 85. QB Bailey Zappe | Western Kentucky | 91 |
| 86. RB Brian Robinson Jr. | Alabama | 90 |
| 87. CB Marcus Jones | Houston | 90 |
| 88. QB Malik Cunningham | Louisville | 90 |
| 89. QB Hendon Hooker | Tennessee | 90 |
| 90. LB Jack Sanborn | Wisconsin | 90 |
| 91. WR Jerreth Sterns | Western Kentucky | 90 |
| 92. QB Jake Haener | Fresno State | 90 |
| 93. WR Calvin Austin | Memphis | 91 |
| 94. CB Joey Porter Jr. | Penn State | 90 |
| 95. WR Deven Thompkins | Utah State | 90 |
| 96. J.D. Bertrand | Notre Dame | 90 |
| 97. LB Bumper Pool | Arkansas | 90 |
| 98. CB Denzel Burke | Ohio State | 90 |
| 99. LB Brandon Smith | Penn State | 90 |
| 100. RB Tyler Badie | Missouri | 90 |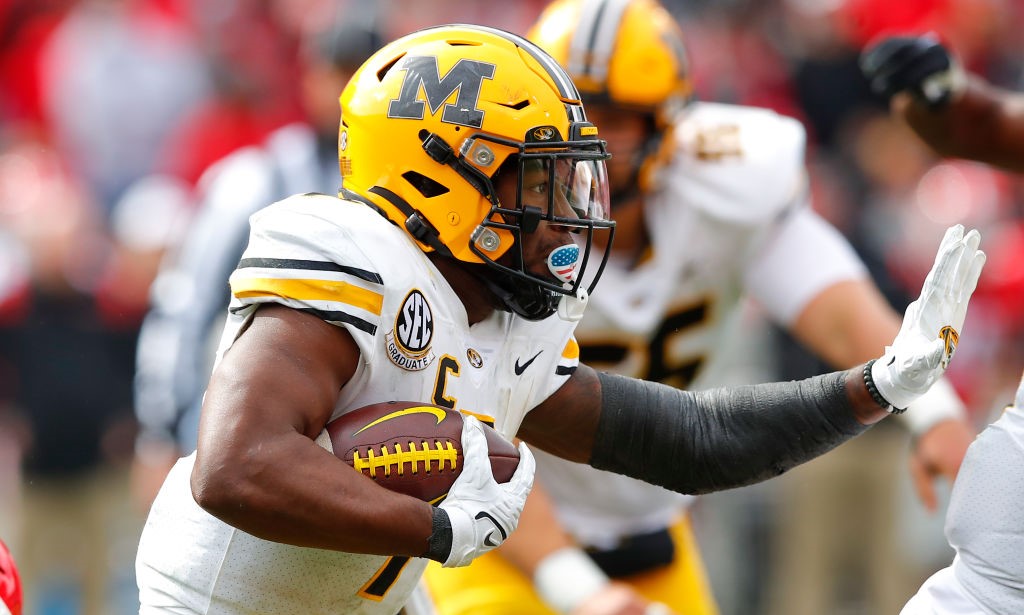 | | | |
| --- | --- | --- |
| Player | School | Grade |
| 101. WR Dontayvion Wicks | Virginia | 89 |
| 102. EDGE Josh Paschal | Kentucky | 89 |
| 103. EDGE Myles Murphy | Clemson | 89 |
| 104. LB Drake Thomas | NC State | 89 |
| 105. RB Blake Corum | Michigan | 89 |
| 106. LB Darien Butler | Arizona State | 89 |
| 107. S Ji'Ayir Brown | Penn State | 89 |
| 108. WR Dontario Drummond | Ole Miss | 89 |
| 109. RB Isaiah Spiller | Texas A&M | 89 |
| 110. EDGE Arron Mosby | Fresno State | 89 |
| 111. CB Jermaine Waller | Virginia Tech | 89 |
| 112. WR A.T. Perry | Wake Forest | 89 |
| 113. LB Josh Ross | Michigan | 89 |
| 114. RB Mataeo Durant | Duke | 89 |
| 115. QB Payton Thorne | Michigan State | 89 |
| 116. RB Jashaun Corbin | Florida State | 89 |
| 117. LB Christian Harris | Alabama | 89 |
| 118. RB Zach Charbonnet | UCLA | 89 |
| 119. DL Zach Carter | Florida | 88 |
| 120. WR Danny Gray | SMU | 88 |
| 121. QB Sean Clifford | Penn State | 88 |
| 122. RB Braelon Allen | Wisconsin | 88 |
| 123. LB Darrian Beavers | Cincinnati | 88 |
| 124. G Zion Johnson | Boston College | 88 |
| 125. OT Darian Kinnard | Kentucky | 88 |
| 126. EDGE George Karlaftis | Purdue | 88 |
| 127. S Jordan Battle | Alabama | 88 |
| 128. QB Dorian Thompson-Robinson | UCLA | 88 |
| 129. CB Trevius Hodges-Tomlinson | TCU | 88 |
| 130. WR Jalen Cropper | Fresno State | 88 |
| 131. DL Logan Hall | Houston | 88 |
| 132. EDGE Sam Williams | Ole Miss | 88 |
| 133. TE Jalen Wydermyer | Texas A&M | 88 |
| 134. S Xavier Henderson | Michigan State | 88 |
| 135. DL Devonte Wyatt | Georgia | 87 |
| 136. LB Olakunle Fatukasi | Rutgers | 87 |
| 137. EDGE Kingsley Enagbare | South Carolina | 87 |
| 138. RB Rachaad White | Arizona State | 87 |
| 139. S Tanner Ingle | NC State | 87 |
| 140. OT Charles Cross | Mississippi State | 87 |
| 141. DL Phidarian Mathis | Alabama | 87 |
| 142. S Antonio Johnson | Texas A&M | 87 |
| 143. WR Jalen Tolbert | South Alabama | 87 |
| 144. CB Kyu Blu Kelly | Stanford | 87 |
| 145. OT Jamaree Salyer | Georgia | 87 |
| 146. LB Nate Landman | Colorado | 87 |
| 147. S Daxton Hill | Michigan | 87 |
| 148. QB Taulia Tagovailoa | Maryland | 87 |
| 149. LB Quay Walker | Georgia | 87 |
| 150. LB Baylon Spector | Clemson | 86 |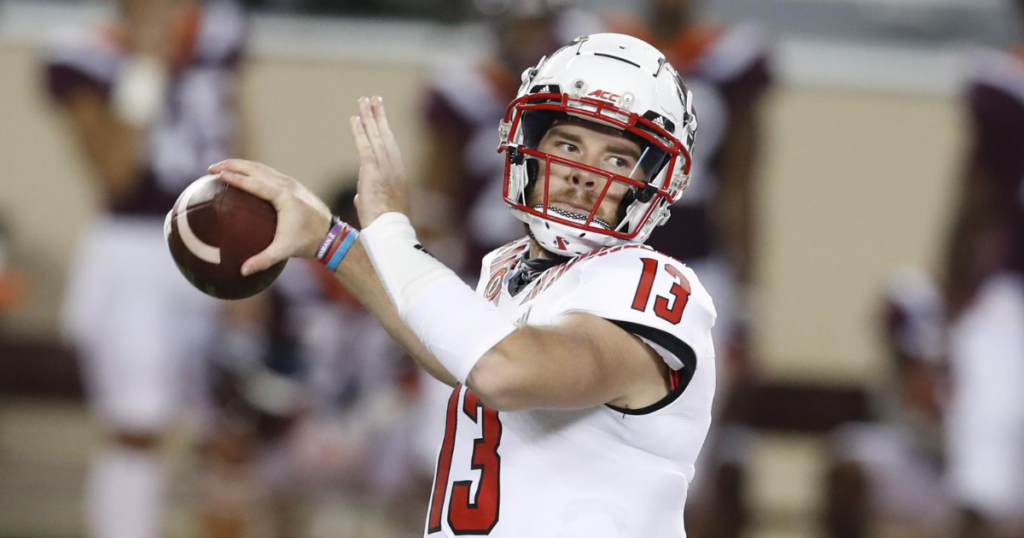 | | | |
| --- | --- | --- |
| Player | School | Grade |
| 151. TE Cole Turner | Nevada | 86 |
| 152. TE Isaiah Likely | Coastal Carolina | 86 |
| 153. C Alec Lindstrom | Boston College | 86 |
| 154. QB Adrian Martinez | Nebraska | 86 |
| 155. WR Mekai Polk | Mississippi State | 86 |
| 156. RB Travis Dye | Oregon | 86 |
| 157. QB Devin Leary | NC State | 86 |
| 158. S Scott Nelson | Wisconsin | 86 |
| 159. S Brad Hawkins | Michigan | 86 |
| 160. EDGE Isaiah Thomas | Oklahoma | 86 |
| 161. WR Jaquarii Roberson | Wake Forest | 86 |
| 162. WR Nathaniel Dell | Houston | 86 |
| 163. WR Xavier Hutchinson | Iowa State | 86 |
| 164. TE Sam LaPorta | Iowa | 86 |
| 165. WR John Metchie | Alabama | 85 |
| 166. CB Martin Emerson | Mississippi State | 85 |
| 167. CB Kaiir Elam | Florida | 85 |
| 168. DL Jayden Peevy | Texas A&M | 85 |
| 169. QB K.J. Jefferson | Arkansas | 85 |
| 170. S Dane Belton | Iowa | 85 |
| 171. QB Jayden Daniels | Arizona State | 85 |
| 172. WR Romeo Doubs | Nevada | 85 |
| 173. TE Charlie Kolar | Iowa State | 85 |
| 174. WR Charleston Rambo | Miami | 85 |
| 175. WR Jayden Reed | Michigan State | 85 |
| 176. CB Matt Hankins | Iowa | 85 |
| 177. S Yusuf Corker | Kentucky | 85 |
| 178. RB Kennedy Brooks | Oklahoma | 85 |
| 179. EDGE Jeffrey Gunter | Coastal Carolina | 85 |
| 180. DL Perrion Winfrey | Oklahoma | 85 |
| 181. DL Tuli Tuipulotu | USC | 85 |
| 182. CB Damarion Williams | Houston | 85 |
| 183. WR Kyle Philips | UCLA | 85 |
| 184. G Javion Cohen | Alabama | 84 |
| 185. DL Thomas Booker | Stanford | 84 |
| 186. S Angelo Grose | Michigan State | 84 |
| 187. WR Skyy Moore | Western Michigan | 84 |
| 188. WR Khalil Shakir | Boise State | 84 |
| 189. RB Tank Bigsby | Auburn | 84 |
| 190. C Luke Fortner | Kentucky | 84 |
| 191. EDGE Nick Herbig | Wisconsin | 84 |
| 192. EDGE Micheal Clemons | Texas A&M | 84 |
| 193. S Nick Cross | Maryland | 84 |
| 194. EDGE Myjai Sanders | Cincinnati | 84 |
| 195. S J.L. Skinner | Boise State | 84 |
| 196. RB Greg Bell | San Diego State | 84 |
| 197. QB Tyler Van Dyke | Miami | 84 |
| 198. QB Seth Henigan | Memphis | 84 |
| 199. LB Henry To'oTo'o | Alabama | 84 |
| 200. QB Tanner McKee | Stanford | 84 |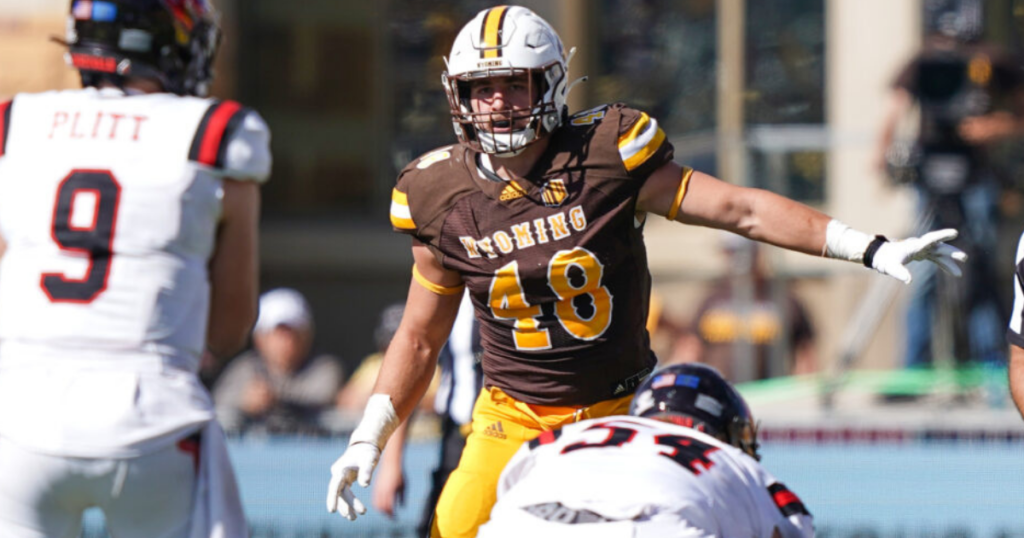 | | | |
| --- | --- | --- |
| Player | School | Grade |
| 201. LB Chad Muma | Wyoming | 84 |
| 202. EDGE Nolan Smith | Georgia | 84 |
| 203. EDGE Garrett Nelson | Nebraska | 84 |
| 204. WR Jacob Cowing | UTEP | 84 |
| 205. EDGE Tyree Johnson | Texas A&M | 84 |
| 206. S Sean Mahone | West Virginia | 84 |
| 207. WR Tyquan Thornton | Baylor | 84 |
| 208. QB Anthony Brown | Oregon | 84 |
| 209. RB Kyren Williams | Notre Dame | 84 |
| 210. OT Sean Rhyan | UCLA | 83 |
| 211. RB Leddie Brown | West Virginia | 83 |
| 212. TE Payne Durham | Purdue | 83 |
| 213. WR Zakhari Franklin | UTSA | 83 |
| 214. OT Tyler Vrabel | Boston College | 83 |
| 215. LB D'Marco Jackson | Appalachian State | 83 |
| 216. QB Jayden de Laura | Washington State | 83 |
| 217. S JoJo Domann | Nebraska | 83 |
| 218. RB Brad Roberts | Air Force | 83 |
| 219. EDGE Felix Anudike-Uzomah | Kansas State | 83 |
| 220. OL Kenyon Green | Texas A&M | 83 |
| 221. S Christopher Smith | Georgia | 83 |
| 222. WR Corey Sutton | Appalachian State | 83 |
| 223. QB Chase Garbers | California | 83 |
| 224. B.J. Ojulari | LSU | 8 |
| 225. QB Brock Purdy | Iowa State | 83 |
| 226. EDGE Boye Mafe | Minnesota | 83 |
| 227. QB Hank Bachmeier | Boise State | 83 |
| 228. DE Cody Roscoe | Syracuse | 83 |
| 229. DE Jacub Panasiuk | Michigan State | 83 |
| 230. LB Chance Campbell | Ole Miss | 82 |
| 231. QB Gerry Bohanon | Baylor | 82 |
| 232. CB Emmanuel Forbes | Mississippi State | 82 |
| 233. RB Pat Garwo III | Boston College | 82 |
| 234. DL Colby Wooden | Auburn | 82 |
| 235. C Ricky Stromberg | Arkansas | 82 |
| 236. LB Yasir Abdullah | Louisville | 82 |
| 237. CB Kei'Trel Clark | Louisville | 82 |
| 238. CB Kyler Gordon | Washington | 82 |
| 239. WR Erik Ezukanma | Texas Tech | 82 |
| 240. TE Sean Dykes | Memphis | 82 |
| 241. S Reed Blankenship | Middle Tennessee | 82 |
| 242. TE Greg Dulcich | UCLA | 82 |
| 243. LB DeMarvion Overshown | Texas | 82 |
| 244. WR Jaivon Heiligh | Coastal Carolina | 82 |
| 245. S Corvan Taylor | Air Force | 82 |
| 246. WR Calvin Jackson Jr. | Washington State | 82 |
| 247. WR Josh Johnson | Tulsa | 82 |
| 248. LB Damone Clark | LSU | 82 |
| 249. WR Rakim Jarrett | Maryland | 82 |
| 250. DL Curtis Brooks | Cincinnati | 82 |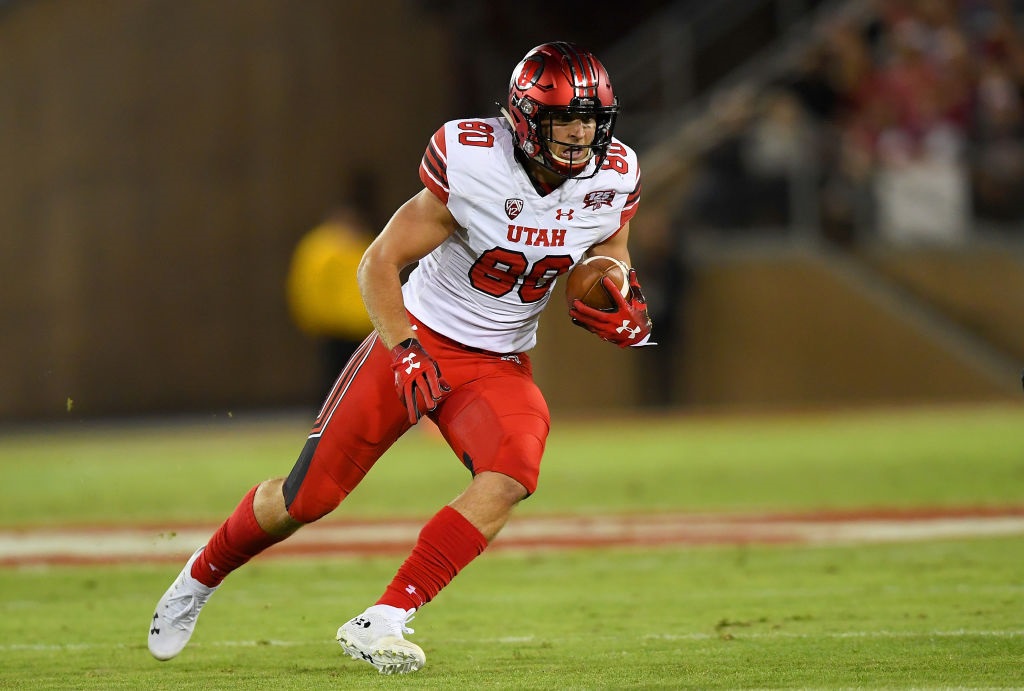 | | | |
| --- | --- | --- |
| Player | School | Grade |
| 251. S Latavious Brini | Georgia | 82 |
| 252. LB Ellis Brooks | Penn State | 82 |
| 253. G T.J. Bass | Oregon | 82 |
| 254. CB Ja'Quan McMillian | East Carolina | 82 |
| 255. TE Brant Kuithe | Utah | 82 |
| 256. QB Aidan O'Connell | Purdue | 82 |
| 257. TE Peyton Hendershot | Indiana | 82 |
| 258. EDGE Taijh Alston | West Virginia | 82 |
| 259. QB Connor Bazelak | Missouri | 82 |
| 260. TE Marshon Ford | Louisville | 82 |
| 261. DL Tyree Wilson | Texas Tech | 81 |
| 262. QB Jaren Hall | BYU | 81 |
| 263. S Demani Richardson | Texas A&M | 81 |
| 264. CB Alontae Tayor | Tennessee | 81 |
| 265. EDGE Drake Jackson | USC | 81 |
| 266. QB Frank Harris | UTSA | 81 |
| 267. OT Bernhard Raimann | Central Michigan | 81 |
| 268. LB Jeremy Banks | Tennessee | 81 |
| 269. LB Mikel Jones | Syracuse | 81 |
| 270. LB Jaylan Alexander | Purdue | 81 |
| 271. RB Ty Chandler | North Carolina | 81 |
| 272. EDGE Ron Stone Jr. | Washington State | 81 |
| 273. RB Lew Nichols III | Central Michigan | 81 |
| 274. QB Casey Thompson | Texas | 81 |
| 275. WR Jack Sorenson | Miami (Ohio) | 81 |
| 276. RB Tyler Goodson | Iowa | 81 |
| 277. RB Devon Achane | Texas A&M | 81 |
| 278. EDGE Zach Harrison | Ohio State | 81 |
| 279. CB Duce Chestnut | Syracuse | 81 |
| 280. DE Joey Noble | New Mexico | 81 |
| 281. WR Emeka Emezie | NC State | 81 |
| 282. S Brandon Joseph | Northwestern | 81 |
| 283. S Chamarri Conner | Virginia Tech | 80 |
| 284. LB DeAndre Square | Kentucky | 80 |
| 285. WR Billy Kemp IV | Virginia | 80 |
| 286. RB Rasheen Ali | Marshall | 80 |
| 287. LB Chris Bergin | Northwestern | 80 |
| 288. LB Jahad Woods | Washington State | 80 |
| 289. TE Derrick Deese | San Jose State | 80 |
| 290. TE Lucas Krull | Pitt | 80 |
| 291. RB Keaontay Ingram | USC | 80 |
| 292. EDGE Andre Carter II | Army | 80 |
| 293. TE Jelani Woods | Virginia | 80 |
| 294. WR Dante Cephas | Kent State | 80 |
| 295. LB Luke Reimer | Nebraska | 80 |
| 296. LB Justin Rice | Utah State | 80 |
| 297. EDGE Javon Solomon | Troy | 80 |
| 298. S Trenton Thompson | San Diego State | 80 |
| 299. TE Gerrit Prince | UAB | 80 |
| 300. S Daniel Scott | California | 80 |