4-star PF Donnie Freeman sets commitment date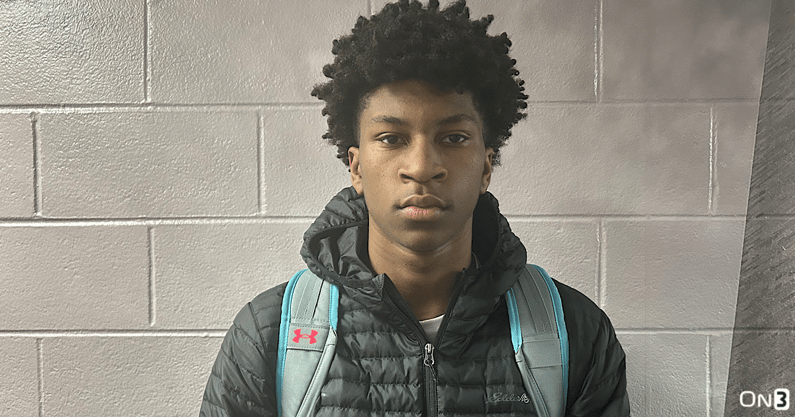 Donnie Freeman, a four-star power forward in the class of 2024, will announce his college decision on Thursday, May 11th, he told On3. The 6-foot-9, 200-pound junior out of Washington (D.C.) St. John's will choose between five schools: Alabama, Georgia Tech, Iowa, Syracuse, and Texas.
Freeman has visited each of his finalists, besides Georgia Tech.
According to the On3 Industry Rankings, Thomas ranks as the No. 36 overall prospect in the 2024 class. He's also the nation's No. 6 power forward and the No. 1 player in D.C.
Freeman talks programs
In previous interview with On3, Donnie Freeman discussed a handful of his finalists.
Alabama: "They are having a great season. I went down there on game day and got to see the atmosphere. I sat down with Coach (Nate) Oats, and we talked about his plans for me for the future. Overall, it was a great visit, and I was able to get a lot of information.
"I love the way they use their fours, Noah Clowney and Brandon Miller. They are versatile, and they get them the ball in different spots on the floor. Brandon Miller is having an amazing year, and when Noah Cloweny went to Alabama, he wasn't really known and has shot up draft boards. For them to do that with players who are like me, that's really attractive to me."
Iowa: "Being that it's in Iowa, I was hesitant about the area until I got down there and was blown away by the campus and people. It's the true definition of a college town. The support they have for basketball is really, really attractive Coach (Fran) McCaffrey has been the most active out of all the head coaches recruiting me."
Syracuse: "They have a history of getting players like me, Jerami Grant, Carmelo Anthony, to the league. They recruit the DMV (DC, Maryland, Virginia) really hard with players like Judah Mintz and Benny Williams on their roster. That was my dream school growing up, so all of that is really attractive."
Texas: "Texas is a school I liked a lot growing up, with their playing style and some players they had that I watched like Kevin Durant and Greg Brown. Now being heavily recruited by them is really cool. I built a strong relationship with the staff so I'm comfortable with them as well as Maryland's staff."
Freeman discusses his game, what he's looking for in a school
"I'm very versatile, athletic, can really do it all on the floor, but I'm still expanding my game," Freeman told On3 previously. "I'm an improved shooter; I've really been working on that since the summer. I want to get to be a better ball handler, too, which will separate me from other players in the country like me. I watch a lot of Paul George, how he is twitchy with his moves, and Jayson Tatum with his footwork in the post."
He also knows what he's looking for in a program.
"I want to be pushed. I want to play at the next level, that is my main goal, and that has been it since I was a little kid. Really, I don't want to be babied at all, I want to make it to the next level, and that will be big for me in my decision.
I want it to feel like home and to be in an environment that is comfortable. Style of play will be big for me. I don't want to be stagnant, I want to be moved around and used in multiple ways."