Ernest Udeh Jr., 2022 four-star, cuts list to 2 & sets commitment date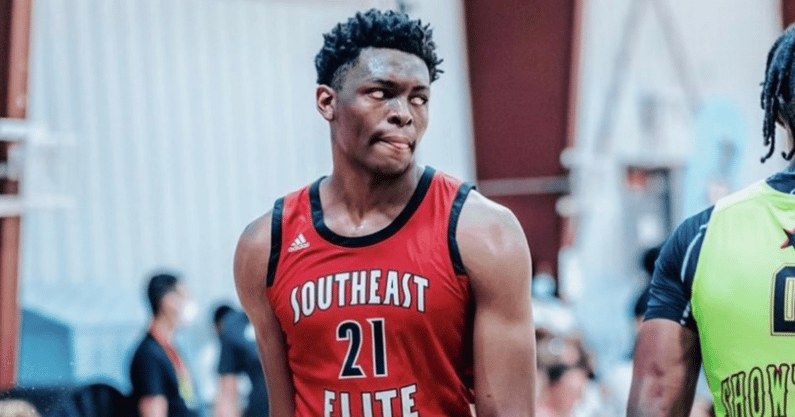 Ernest Udeh Jr., a 6-foot-10 center out of Orlando Dr. Phillips tells On3 he will announce his college decision next Wednesday, October 20th at 7:00 pm ET between UCLA and Kansas.
Udeh will no longer consider Michigan, Alabama, Miami, Baylor, Tennessee, Florida, and Georgia Tech.
Udeh, the No. 34 overall prospect in the On3 100, took official visits to both UCLA and Kansas this month.
Ernest Udeh Jr. discussed his two finalists in a previous interview with On3.
Udeh on UCLA
"If I go there, I'd be able to make an impact right away," Udeh said. "We recently had a zoom the other day, and they walked me through how I'd fit in. If you were to ask me today about how I feel about them… I feel really good about them."
Udeh on Kansas
"They've had a lot of success with their bigs," Udeh said. "That has a lot of value to me considering I want to get to the next level. Their whole coaching staff are a bunch of genuine guys."