Jay Bilas ranks the remaining March Madness teams' chances at winning national championship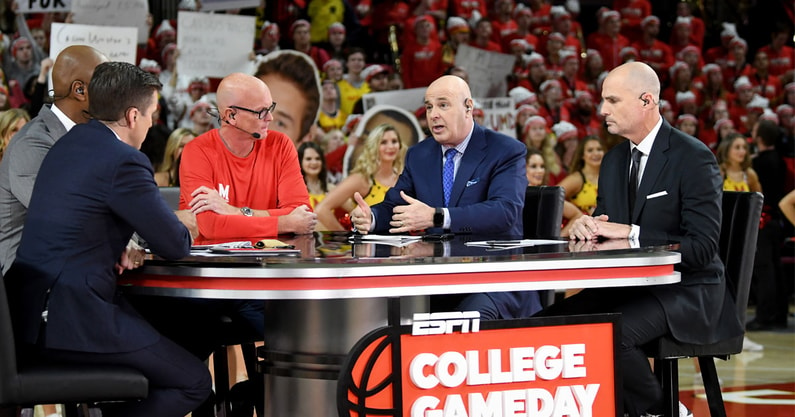 On ESPN College GameDay on Saturday morning, the GameDay crew took some time to rank the remaining Elite Eight contenders from the NCAA Tournament and which is most likely to win a national title, providing a top five.
ESPN's Jay Bilas had UConn ranked highest in his top five, then broke down the rest as he filled them in live on the air.
"We're talking about best chance to win a national championship, because one of them's going to the championship game," Bilas said. "I've got Texas as the second-best team in this tournament, and then I have Miami because of the shot-making we talked about. Those are elite shot-makers that Miami has.
"I've got Gonzaga because of the fact these guys are gamers, and then I go with Creighton after that."
When it all came out, here's what Bilas' top five looked like:
UConn
Texas
Miami
Gonzaga
Creighton
The ESPN College GameDay analyst noted that no one should really be all that shocked by the teams remaining in NCAA Tournament field, despite the fact that for the first time in history there isn't a single No. 1 seed present in the Elite Eight.
"We talked about all these teams," Bilas said. "The beginning of the year all these teams, maybe with the exception of Miami, were top 10 teams.
"UConn's been ranked No. 1 this season. Creighton coming out of Maui before they had that illness problem when they left Maui and they lost six games, we were talking about Creighton, 'This is a Final Four team.' We shouldn't be shocked that any of these teams are here."
Caesars Sportsbook lists odds to win title
With the Elite Eight about to get underway beginning on Saturday, ESPN went back to odds entering the season from Caesars Sportsbook.
Gonzaga, Texas and UConn were listed with 15-1 odds to win it all entering the season, the best odds of any teams in the remaining field of eight.
Creighton and Miami were next closest, entering the season at 40-1 odds to win it all. Needless to say things have shifted quite a bit, particularly now that the NCAA Tournament is actually underway. None of those teams are at as high odds now.
Below is how Caesars Sportsbook currently lists the odds for the remaining Elite Eight teams, according to ESPN:
+300 – UConn
+360 – Texas
+550 – Creighton
+550 – Gonzaga
+800 – Kansas State
+900 – San Diego State
+1200 – Miami
+1400 – Florida Atlantic
Note: The odds from VegasInsider.com are slightly different, but you can view them here.