ESPN releases updated Way Too Early Top 25 for college basketball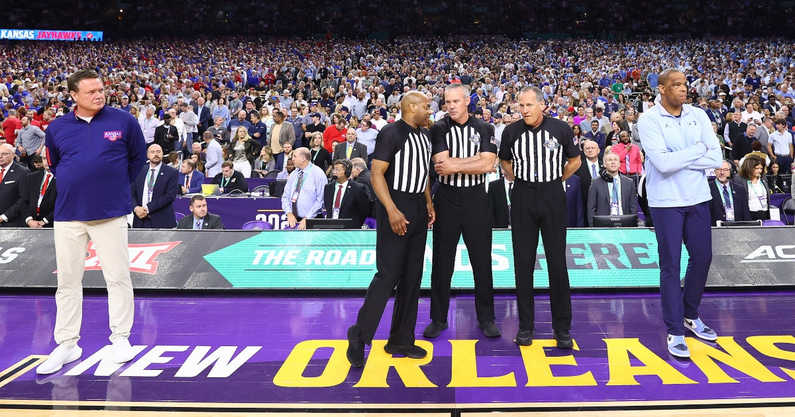 The summer is nearing its end with college football season rapidly approaching. But it's never too early to take a look at college basketball season, either. Recently, ESPN released an updated Way Too Early Top 25 for the upcoming college basketball season, and there are some changes throughout the rankings.
Both of last season's National Championship Game participants come inside the top six. Kansas – last year's champion is at No. 6 while North Carolina comes in at the top spot. Gonzaga, Houston, Kentucky and Duke round out the rest of the top six.
Here is a full look at ESPN's latest college basketball Top 25 rankings.
ESPN's updated college basketball Top 25
North Carolina
Gonzaga
Houston
Kentucky
Duke
Kansas
College basketball saw a lot of shuffling during the offseason
In ESPN's rankings, a lot remains the same from their previous Top 25. Arkansas and UCLA swap spots at the end of the top ten, but everywhere else at the top is the same. Tennessee and Texas also swapped spots right outside the top ten. Virginia rose two spots from No. 20 up to No. 18, and UConn saw a big jump from No. 24 to No. 21 as well.
A lot has changed across the country since the conclusion of the national title game between Kansas and North Carolina. From the transfer portal to the NBA Draft and even to this year's coaching carousel, a lot of teams around the nation look drastically different than they did a year ago. Two of the greatest coaches of all time also decided to retire, as Mike Krzyzewski and Jay Wright have called it a career at least on the hardwood.
After all of the changes, next season is going to be an intriguing one to keep tabs on. And while the teams listed in ESPN's latest Top 25 rankings are the same from their latest edition, there are some more quality teams across college basketball as well. ESPN also listed Miami, Saint Louis, Michigan, Xavier, and Wyoming as the next teams in line that were just outside of the Top 25.