Georgia Tech fires head coach Geoff Collins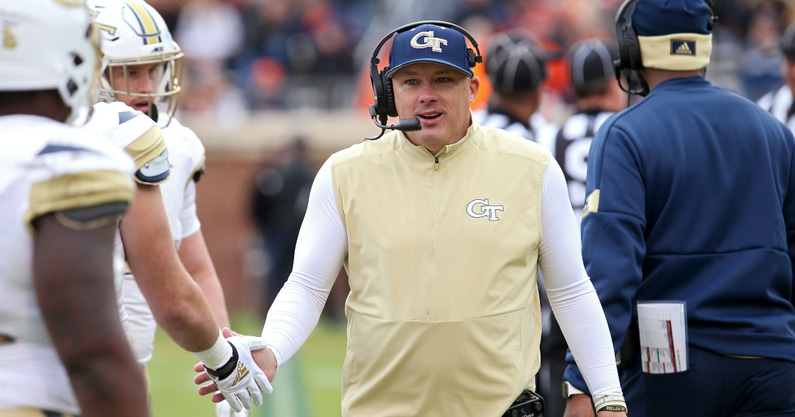 Amid a fourth dreadful season in Atlanta, Georgia Tech fired head coach Geoff Collins on Sunday per Ken Sugirua of the Atlanta Journal-Constitution. 
Nicknamed the 'Minister of Mayhem,' Collins, a former successful defensive coordinator at Mississippi State and Florida, did just that to a middling Yellow Jackets' program, somehow making the Bees worse after replacing Paul Johnson in 2019. 
Collins was just 10-28 at Tech, failing to win back-to-back games even once. His teams were routinely blown out by Georgia, Clemson and Notre Dame, but Collins also lost to Temple, Northern Illinois and The Citadel. Fan apathy at Georgia Tech is seemingly at an all-time low.
Georgia Tech has just two wins over FBS programs since 2020, and Collins was forced to overhaul his coaching staff this offseason, replacing eight assistants. 
The moves, as well as trying to plug the holes on 17 transfers, haven't worked, as the Bees were blown out by Clemson and Ole Miss by a combined 83-10 already this season.  
Collins is owed more than $11 million as part of his buyout.
Geoff Collins was given a long leash when he came to Georgia Tech from Temple, signing a seven-year contract due to the expected lengthy transition from Johnson's Flexbone offense to a more traditional scheme. But Collins' energy and social media flare never caught fire in one of the most fertile recruiting footprints in the country.
On the field, Georgia Tech has fielded one of the worst defenses in the ACC since Collins arrived in Atlanta, and the Bees' offense hasn't been much better — ranking last, or next to last, in the league in scoring in 2019, 2020 and 2022.