Grant Delpit is not practicing after injuring his hamstring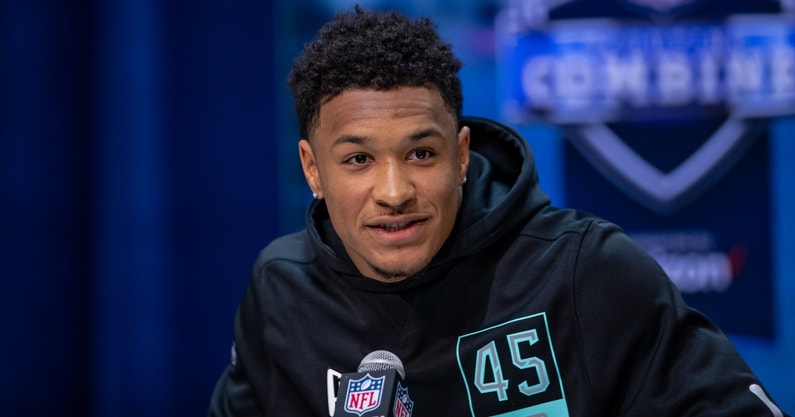 Grant Delpit is not practicing for the Cleveland Browns, according to Cleveland.com. The second-year safety has only participated in a full nine reps this year, as training camp marches forward. His lack of field time is becoming a concern after multiple injuries earlier in his career. His latest setback comes from an injury to his hamstring.
Delpit's initial injury
Delpit was cleared to practice in late June after recovering from an Achilles injury he suffered last year.
Ever since he underwent successful Achilles surgery back in September, Delpit has been working nonstop to get back on the field. Prior to pulling his hamstring, he was already on strict recovery restrictions. Head coach Kevin Stefanski had high praise for Delpit for staying on top of things mentally while recovering. He also appreciated his drive to get back on the field and play.

"He's working hard to get back out there," said Stefanski. "You can't rush that process. So when he's ready, he'll be out there. Reps are a premium. We talk about it all the time. There's no substitute for those reps. When he's ready, he's going to get a bunch of them and it's what you do with those reps that matter."
Delpit went down last year with a ruptured Achilles late in August. He was one of two members of the 2019 National Champions LSU Tigers secondary drafted by the Cleveland Browns. the other is cornerback Greedy Williams. Unfortunately for them, neither one has debuted in an NFL game. Williams also missed last season with axillary nerve damage in his shoulder. The Browns selected Delpit in the second round of last year's draft. He was one of if not the best safety in college the year prior and proved it by winning the Jim Thorpe Award in 2019. The award is given to the nation's best defensive back.
Browns Plans for Delpit
Although last year was his rookie season, Delpit was expected to play a huge role in the Browns' game plan. He was expected to start last year and this year, or at least be a part of a 3-way rotation with John Johnson and Rodney Harrison Jr. To make matters worse for the Browns, Harrison is also out with a hamstring injury he suffered back in July. Defensive back coach Jeff Howard said that there is no projected return time for Delpit.
"We're focused on the day today. We'll see what he is when he comes back," said Howard.
Unfortunately for Delpit, he's had very little time on the field since being drafted. With the opener against the Kansas City Chiefs, less than a month away, it is unknown if Delpit will be ready by then.
(Photo by Michael Hickey/Getty Images)