Jay Bilas says Power Five 'was already an alliance'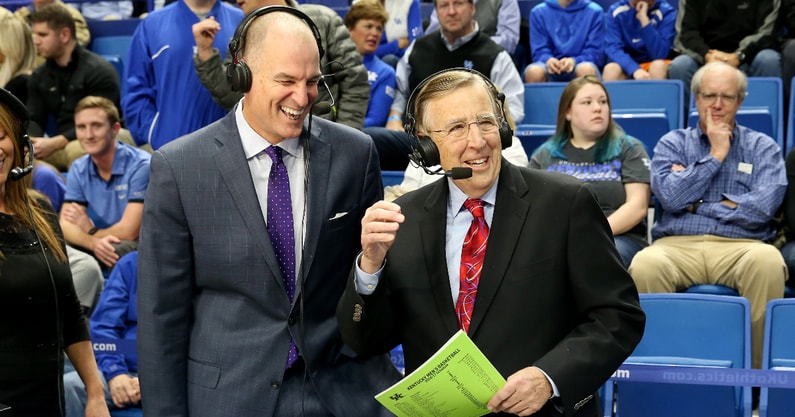 ESPN college basketball analyst Jay Bilas did not mince words when discussing the ACC, Big Ten and Pac-12 forming an alliance in response to the SEC's recent move to extend invitations to Texas and Oklahoma.
"The Power 5 was already an alliance," Bilas tweeted. "This is about money. Remember, the Pac-12 had a deal to add Texas and OU a decade ago. This is about money, and how much money."
The ACC, Big Ten and Pac-12 on Aug. 24 formally announced their multi-conference alliance following weeks of reports that the commissioners were in discussion. The alliance was largely formed in response to the SEC's actions, as the conference recently extended invites to Texas and Oklahoma, both of which are leaving the Big 12 to join the SEC, which in turn creates a conference with significant power.
In Bilas' tweet, he shared Yahoo! Sports columnist Dan Wetzel's article, "The 'Alliance' shows how college athletics is at war with itself." In the article, Wetzel argues that college athletics — specifically, conferences — is trying to fight perceived acts of aggression (the SEC inviting Texas and Oklahoma) with attempted acts of aggression (the alliance verbally agreeing to schedule special inter-conference games between the three conferences, excluding the SEC).
Bilas has long been a vocal critic of the NCAA and the current structure of college athletics. A former top-50 recruit, Bilas went on to have a successful four-year career as a player for the Duke Blue Devils. He later received a juris doctor from Duke while serving as a graduate assistant, and he frequently analyzes the legality at play with NCAA policies.
"An alliance of shared values, academics, and vision for what college sports should be…it's really about money and influence, in competition with the SEC," Bilas also tweeted on Aug. 24. "In other words, pro sports."
Bilas was a strong proponent of college athletes being granted the rights to their use their name, image and likeness, and has suggested that the NCAA operates hypocritically for generating hundreds of millions in revenue, all while barring student-athletes from earning a profit.
"Hey NCAA: since you have now admitted that college athletes are professional, how about righting past wrongs and reinstating the records of Reggie Bush, the Fab Five, and countless others you mistreated over the phony concept of amateurism? It was unfair then, and clearly so now," he tweeted on June 30 after the NCAA's ruling.