LSU senior analyst Gerald Chatman expected to be hired by top AAC program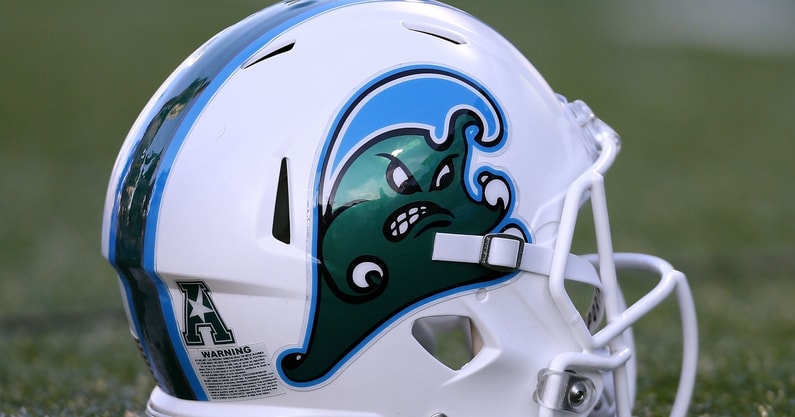 LSU senior defensive analyst Gerald Chatman is expected to be hired as the new defensive line coach at Tulane, sources tell On3.
Chatman is highly regarded inside the building at LSU. He was the Tigers' interim defensive line coach this spring.
Chatman, who previously worked at LSU under Ed Orgeron in 2021, was actually hired as Tulane's defensive line coach last year before ultimately leaving for a job at Colorado, where he served as defensive line coach and eventually the team's defensive coordinator.
Chatman returned to LSU in January in the senior analyst role, then took over as interim defensive line coach when defensive line coach Jamar Cain left for a position with the Denver Broncos and was a top candidate for the full-time defensive line coach job prior to the Tigers hiring South Carolina's Jimmy Lindsey.
"We feel like we're in a great situation with Gerald Chatman on staff," LSU head coach Brian Kelly said of Chatman April 11 prior to the hiring of Lindsey. "There was no rush like, 'We've got to (immediately) go find a defensive line coach.'"
Now, Chatman is set to reunite with Willie Fritz and Tulane, which went 12-2 last year and won the AAC championship after finishing 2-10 in 2021.
At Tulane, Chatman would be the replacement for Travian Robertson, who was hired as the new defensive line coach at South Carolina after Lindsey left the Gamecocks for LSU.
Before the first stint at LSU, Chatman was a defensive assistant in the NFL with the Cincinnati Bengals for two seasons, working with the Bengals' defensive ends and outside linebackers.
He was previously an assistant coach at Tennessee State (2017-18) and Elon (2016) and a graduate assistant at Texas A&M, where he assisted with the coaching of players such as current Cleveland Browns star Myles Garrett.