Noah Clowney, 2022 4-star power forward, cuts list to 4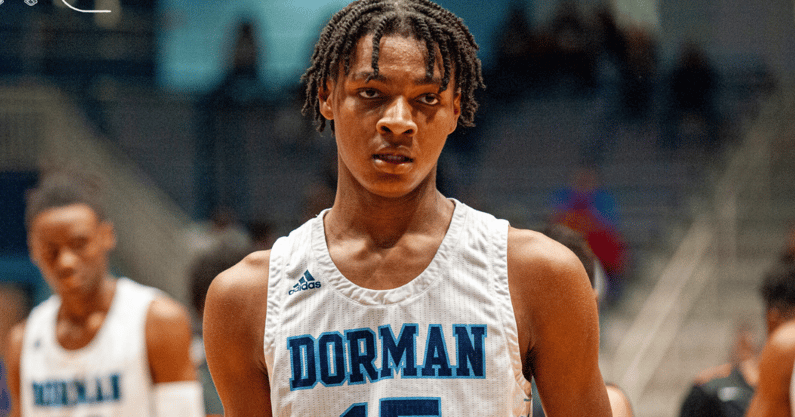 Noah Clowney, a 6-foot-9 power forward out of Roebuck (S.C.) Dorman tells On3 he is down to four schools – Virginia Tech, Indiana, Alabama and Florida.
Clowney has set official visit dates for each of his finalists. He'll be at Indiana on Aug. 27, Florida on Sept. 3, Virginia Tech on Sept. 10 and Alabama on Sept. 24.
Noah Clowney discussed each option with On3.
Noah Clowney on Virginia Tech
"I really like the people there," Noah Clowney said. "I feel like that's important. Along with that, when I do watch the film they've shown me, their bigs do a lot for their offense. They're not just there. So I do like that. I'd be very involved if I do go there. They're losing a lot, too, so I know I'd get good minutes."
Noah Clowney on Indiana
"Mike Woodson has coached a lot of people in the NBA, and at all these different levels," Clowney said. "So as a coach he knows what he's doing. I'm really excited to go up there. I've been talking to them for a long time. I feel like their playstyle would fit me well."
Clowney on Alabama
"They started coming at me heavily after I went to the NBPA Top 100 camp," Clowney said. "With them, I do like them. They did come up a bit later, but I feel like it's because they've seen him play AAU, but not against the best of the best. When they saw that I could play against the best players, I feel like that gave them more confidence to recruit me. I do like Alabama, though. They play fast. I feel like I could help them."
Clowney on Florida
"I like Florida, but I don't know much about their playing style, so when I go on the visit, they're going to have to show me all of this," Clowney said. "I probably have the least knowledge about them, as of right now."