On3 5-Star Countdown: No. 6, OT Charles Jagusah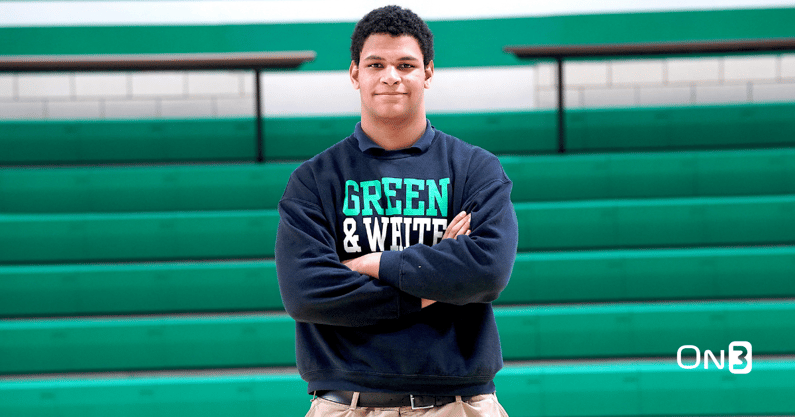 With the high school football season fully underway, On3 has released its latest rankings update for the 2023 recruiting cycle. Following the most recent release in mid-July, prospects have attended camps and now put multiple games worth of performances on tape. Checking as the No. 6 prospect in the 2023 class and earning five-star status is Rock Island (Ill.) Alleman offensive tackle and Notre Dame commit Charles Jagusah.
The senior season is undoubtedly the most important part of the entire recruiting process. In addition to making final official visits and commitment decisions, prospects have the best chance to showcase what they will ultimately project as on the college level. Prospects will have the rest of their senior campaigns evaluated, along with performances at postseason all-star games, prior to On3's final rankings release this winter.
The latest edition of On3's 2023 rankings features 23 players with a coveted five-star rating, up from 21 in the last release. Of the 23 five-stars, 15 are already committed to a college program.
Charles Jagusah Scouting Summary
Big-framed offensive tackle who plays with natural coordination, balance and movement skills. Hits high-end thresholds at the position from a length and frame perspective. A light-footed, easy mover who plays with innate flexibility at his size. Has a strong base that he uses to balance and create power. Has some dominant flashes as a drive blocker and finisher. Also shows some natural tools that project well as a pass protector. Doubles as a defensive tackle at the prep level and received his initial offers on that side of the ball. Is one of the top heavyweight wrestlers in the Midwest, turning in a 41-0 state championship season on the mat as a junior. Does not face top competition and will need to adjust to the uptick in talent level once he gets to college.
On3 compares Jagusah's style of play to former Iowa and current Tampa Bay Buccaneers offensive lineman Tristan Wirfs.