On3 Recruiting Prediction Machine: Previewing this week's commitments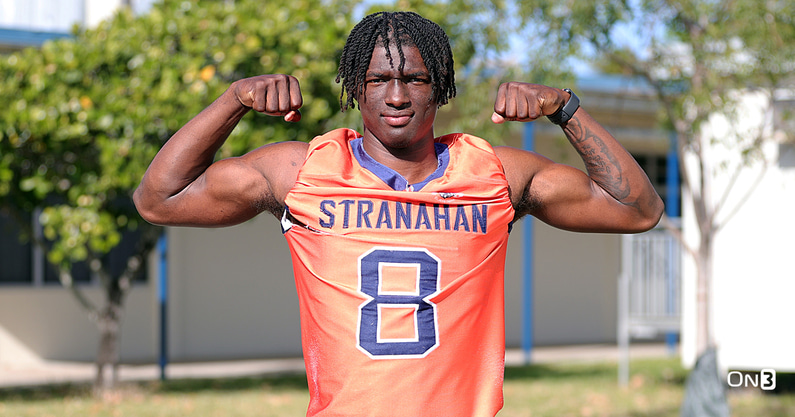 This week will be one of the biggest in the entire 2023 cycle for the wide receiver class. Three blue-chip pass-catchers are all expected to come off the board by next Monday, meaning that all 20 of the top wideouts in the On3 Consensus will be pledged to a school a week from now.
But before that, one of the country's most athletic linebackers will also make his commitment announcement, starting off what could be a very good week for Mike Norvell and Florida State.  With the help of the On3 Recruiting Prediction Machine (RPM), we'll preview each of the expected commitments.
Tuesday, September 20
4-star LB Blake Nichelson
On3 Consensus Ranking: No. 222
On3 RPM: Florida State 97.1%, Oregon 1.4%
The Seminoles have been the trending program for some time now with Nichelson, who announced his commitment date earlier this month. Oregon was thought to be the leader over the summer for the West Coast-based 'backer, but Norvell and Co. have pushed all the right buttons leading up to his announcement.
Wednesday, September 21
4-star WR Jalen Hale
On3 Consensus Ranking: No. 53
On3 RPM: Texas 59.1%, Alabama 35.7%
These days, it seems rare for everyone to be truly unsure of where a prospect is going to commit. But that's the case with Hale as it stands a little more than 24 hours from his commitment. There are currently a couple of predictions in both Texas and Alabama's favor, with the home-state Longhorns holding a slight advantage in the RPM. Both programs got him on campus for official visits earlier this month.
Friday, September 23
5-star WR Hykeem Williams
On3 Consensus Ranking: No. 20
On3 RPM: Texas A&M 62.5%, Florida State 31.1%
Like Hale, a lot of mystery surrounds Williams' announcement on Friday. The Aggies have been considered the leader for most of the last six months, but Florida State has a lot of buzz, according to On3 Director of Recruiting Chad Simmons. Williams was back at Texas A&M for an official visit over the weekend, but the 'Noles impressive start to the season has caught his eye.
Tuesday, September 27
4-star WR Tyler Williams
On3 Consensus Ranking: No. 124
On3 RPM: Georgia 94.1%, Miami 1.8%
The third and final elite receiver planning to commit in the next seven days is Tyler Williams. On3's No. 53 overall prospect, Williams has been heavily leaning toward Georgia since the early part of the summer. But Miami, a school which has signed a lot of recruits from Lakeland (Fla.) High, has made a big late push, says Simmons. The Hurricanes and Bulldogs are both working to get him on campus one more time this weekend, and if he does visit one school over the other, that could be a significant sign toward where he's leaning.