On300 DB Tyler Turner commits to Oregon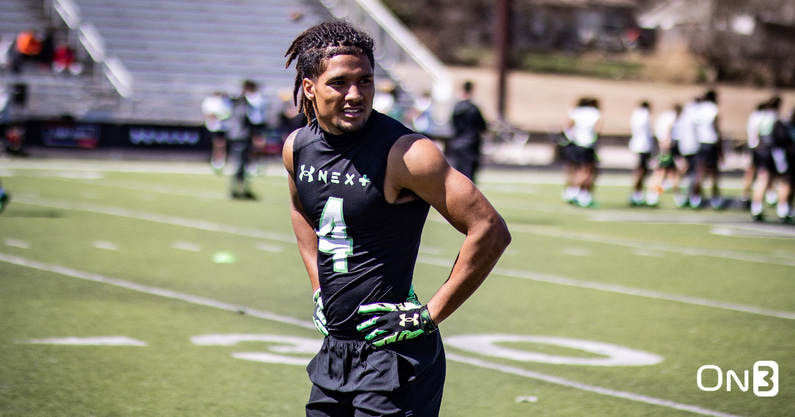 Tyler Turner is one of the nation's best safeties and found the right fit in the Pacific Northwest.
Turner, an On300 defensive back from San Antonio (Texas) Brennan, committed to Oregon over Oklahoma on Wednesday. On3's No. 17-ranked safety made the call for the Ducks ahead of his senior season and after Dan Lanning and co. knocked it out of the park during a recent official visit to Eugene.
"I just feel like I'm ready to make my decision," Turner told On3. "I've seen everything I need to see and don't see any point in drawing the process out longer than I have to."
"Oregon just feels like the place for me," he continued. "Coach Lanning, Coach Tosh and Coach Pow just make my mom and I feel as if we're already a part of the Duck family. The way they treat us as well as their current players along with their background and success in coaching make it a no-brainer for me."
The 6-foot, 180-pounder was once committed to Baylor earlier in his recruitment. Oregon was among the teams that surged after Turner reopened his recruitment to national powers. Safeties coach Matt Powledge, who courted Turner while in Waco, along with former Alabama and NFL assistant Tosh Lupoi, the Ducks' defensive coordinator.
"Oregon just feels right for me," Turner explained. "Even before my visit started, when I flew in and we were driven back to the hotel, a wave of happiness and content just came over me and that's when I knew Eugene was the place I want to live and play my college football at. Knowing myself, I know wholeheartedly I will put the work in to reach my full potential no matter what and I think the coaching staff, as well as my family, sees that in me as well. Attending Oregon and being able to be coached by experienced coaches and being surrounded by great people and teammates will only help me and those around me, succeed"
Turner is currently tabbed as the No. 35 safety in the country according to the On3 Consensus, a complete and equally weighted industry-generated average that utilizes all four major recruiting media companies.