Paul Finebaum reveals why Power 5 commissioners can't get on the same page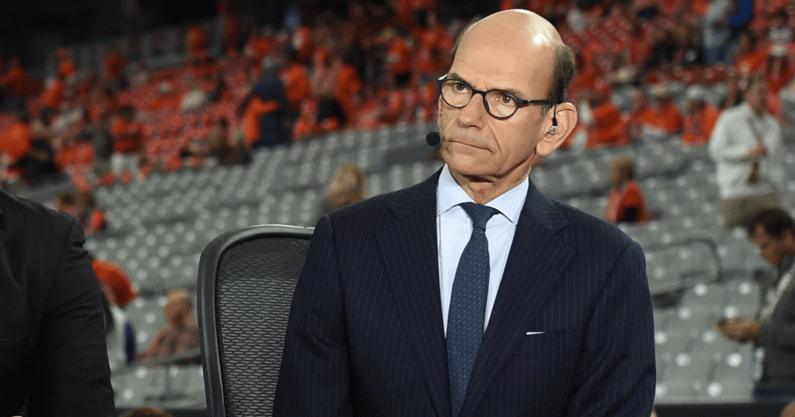 One thing college athletics could use these days is consistency when it comes to decision-making. With so many big changes in the NCAA, any constant would be a step in the right direction. With five conferences at the top and many more filling out Division I, though, that's not the case.
The disagreements could have serious ramifications for how NCAA athletics could look moving forward. On an appearance on 'McElroy and Cubelic in the Morning', Paul Finebaum broke down what these disputes could lead to. More often than not, he believes administrators are having to work through too much red tape when trying to make change.
"Ultimately, if you're on a college campus right now in an administrator position, you can't make a decision without going through a bunch of channels," said Finebaum. "I think we need more people in these positions who come from the real world and not from the academic world or the world of intercollegiate athletics. That's really part of the problem."
This is an immense moment in the NCAA's history. The changes that come with NIL and the transfer portal will set a precedent for the future of college athletics. If it fails, though, it will fall back on the shortcomings of those making those calls. Finebaum believes it'll fall on those in positions of power when it's all said and done. From there, it could potentially lead to changes in who's making those calls in the NCAA.
"Whatever happens in (the NCAA) in a couple of years with NIL and when you do the autopsy, you're going to find the culprit being those bureaucrats who still hold many key positions in college sports. These are all bright people. They're all well meaning. I don't mean to paint with a broad brush, but bureaucrats rarely enact change. You need innovators. You need people that know how to make things happen."