Princeton transfer Jaelin Llewellyn hearing from over 20 programs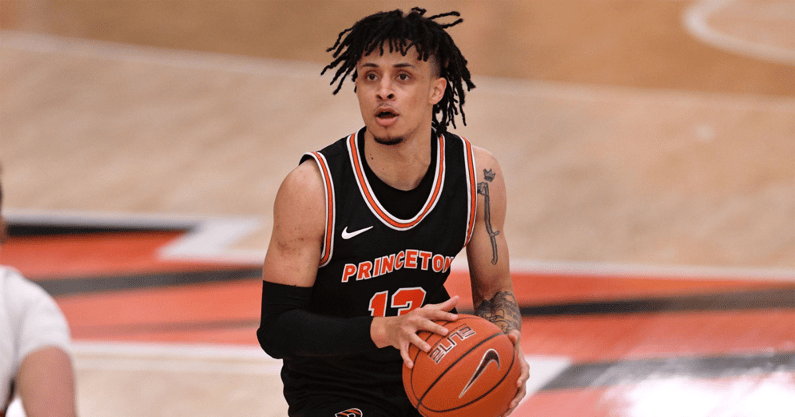 It's been just over five hours since Jaelin Llewellyn entered his name in the transfer portal, and over 20 programs have reached out to the talented grad transfer from Princeton.
The 6-foot-2 point guard averaged 15.8 points, 4.1 rebounds, and 2.6 assists on 45.1% from the field this past season. The Mississauga, Canada native has at least one year of eligibility remaining.
Here's a full list of schools that Llewellyn provided via text to On3:
Alabama, Arkansas, Vanderbilt, Stanford, Minnesota, DePaul, Northwestern, Creighton, Western Kentucky, Clemson, Cal, West Virginia, Butler, Ohio State, UNLV, Georgetown, George Mason, SMU, Cincinnati, Iowa State, Georgia Tech, Wake Forest, Seton Hall, Providence, Texas A&M, Miami, Memphis, Ole Miss, Oklahoma, Oklahoma State, Washington State, Purdue, USC, Virginia, Wisconsin, Oklahoma.
This story will be updated.