Report: USC, UCLA to double media rights deal with Big Ten move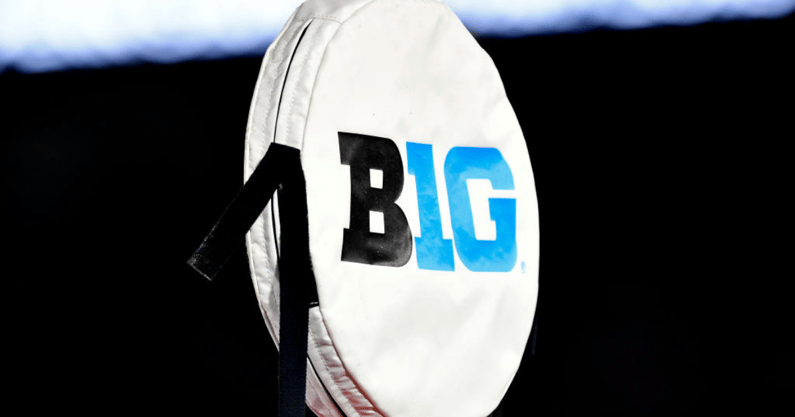 Information continues to leak regarding the report of USC and UCLA leaving the Pac-12. They would be set to make the move to the Big Ten by 2024. SI's Ross Dellenger was one of the first to report the shift in conferences for the schools. He's since provided the latest tidbit concerning the financial repercussions of this move.
The monetary outlook of the move would heavily interest the Bruins and Trojans. The news of the realignment shot an estimation of the Big Ten's next TV deal up to nearly $1 billion. An agreement worth that much for conference members may have been too much for these teams to pass on.
With negotiations ahead for the Pac-12's next TV deal, a lot was riding for commissioner George Kliavkoff on securing a more lucrative contract for his member's schools. The loss of two of the conferences biggest brands will only make that more difficult to obtain.
When you start to talk money on this scale, nothing is off the table. That's likely a factor that helped lead USC and UCLA to come to this blindsiding decision. It could mean just as much to other conferences who add in new members moving forward too. With this move reportedly already in the works, the Bruins and Trojans are looking to cash in on a major payday.
ESPN insider explains impact of UCLA, USC joining the Big Ten on new TV deal
Amid the the crazy conference re-alignment news that Pac-12 powers USC and UCLA are on their way to the Big Ten, ESPN Insider Heather Dinich appeared on the station to give further insight behind the move. She revealed the possible billion-dollar TV deal the Big Ten could be in for and how that could be affected in wake of the move.
"It seems like a very similar pattern," said Dinich. "I guess the Big Ten had the blueprint if you want to call it that. This, to me, honestly also explains, possibly, why we haven't heard yet about the Big Ten TV deal which has reportedly closed in on $1 billion. And when you're talking about each school in that conference making upwards of $80-$100 million annually, of course there's going to be interest.
"Anyone who has followed college football knows that conference realignment is never over. But this is another shocker that is going to completely alter the college football landscape."