Looming over the Scott Frost situation is a $20 million buyout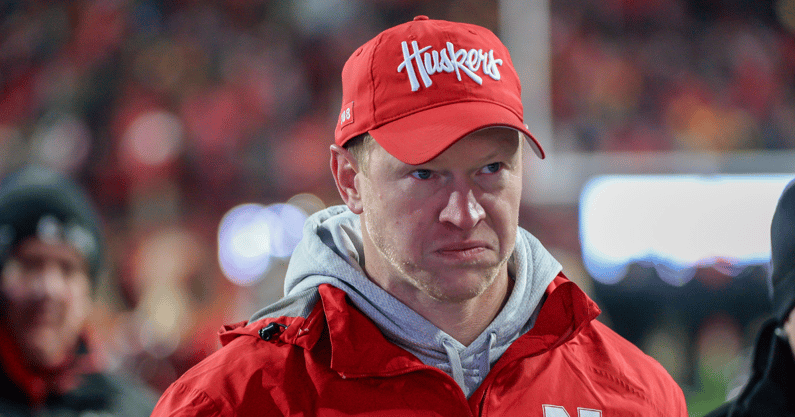 As fourth-year Nebraska coach Scott Frost prepares to kick off the season Saturday at Illinois, the walls appear to be closing in on him almost everywhere he looks.
Bill Moos, the athletic director who hired him at his alma mater, abruptly retired this summer.
Frost is 12-20 overall and 9-17 Big Ten in his Huskers tenure.
The third bullet point is most noteworthy. If Frost's subpar recruiting classes fail to deliver a significant turnaround this season — and, let's face it, Tommie Frazier ain't walking through the doors of the team facility — new athletic director Trev Alberts could fire Frost.
Problem is, Frost's contract runs through the 2026 season and his buyout, if he is fired after this season, would be $20 million. Under terms of his contract, Nebraska would owe $5 million for each season through December 31, 2024, and then $2.5 million for each of the subsequent two seasons through December 31, 2026.
Twenty million is a particularly hefty price tag for cash-strapped universities amid the pandemic for the last 18 months. So that's where the NCAA investigation factors in. Nebraska could turn to the old playbook of trying to terminate Frost for cause in an attempt to reduce its payout.
But that strategy isn't as easily achieved as it sounds. A veteran athletic director told On3 that termination for cause definitely could be triggered if Frost knew of or participated in a violation. What established facts the NCAA possesses will matter greatly; are there two corroborating witnesses to establish an allegation as fact?
"Where things get very dicey is an allegation of knowledge of a violation that has not been proven or corroborated by two people," the AD said. "Then, there would likely be a settlement of some amount to end the misery for all included."
But that settlement figure may not always justify the time, money and resources expended by the university. To that point, consider the case of David Beaty, who was fired by Kansas in November 2018. In March 2019, Beaty sued the KU athletic department in federal court, claiming that Kansas launched an NCAA investigation in an attempt to avoid paying the buyout. In the lawsuit, Beaty claimed that Kansas officials, immediately after his firing, began discussing how they could avoid paying him the $3 million, emphasizing the need to find something untoward on Beaty such as a "dead hooker in (his) closet."
Finally, after a lengthy contract settlement dispute, Kansas announced in June the final settlement figure: $2.55 million. Was the protracted litigation worth it?
Tennessee currently is entrenched in a tedious process regarding the $12.6 million buyout for Jeremy Pruitt, who was fired in January for cause amid an NCAA investigation. 
With Nebraska, it is unclear if alleged violations would even escalate beyond Level I transgressions. On the surface, what is alleged doesn't appear to be the most egregious although, with countless cases in the past as examples, once investigators start digging, it's anyone's guess what they'll stumble upon.
And so, with the future direction of the once-robust program hanging in the balance, all eyes will be on Frost, watching the parallel tracks of the NCAA investigation and the Nebraska won-loss record during this critical fall.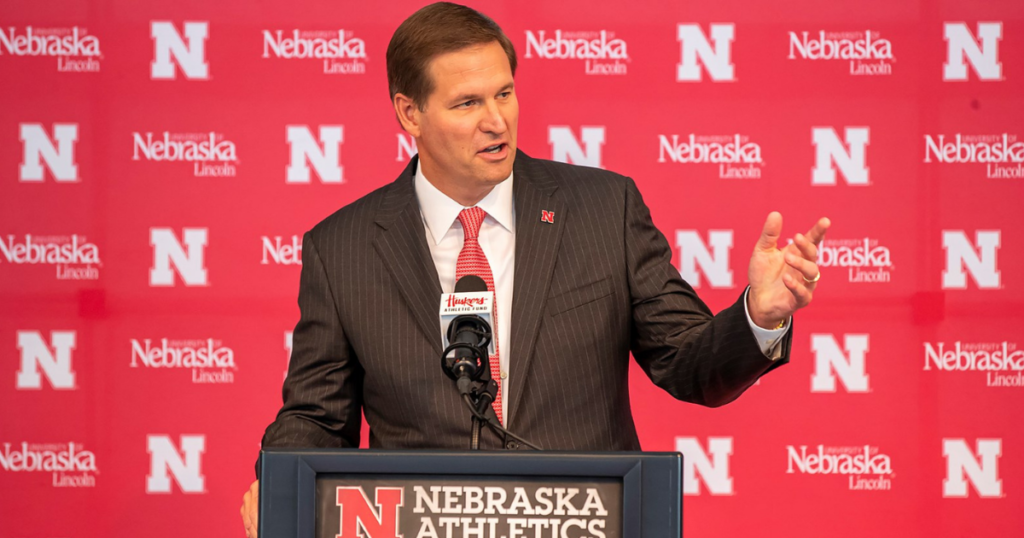 The Gentleman's Alliance
Every piece of advice given to college athletes by universities the past few months has underscored the same point: Make sure you have an NIL deal spelled out in a contract. Yet for three of the nation's most powerful conference commissioners, no contract was needed.
The Pac-12, Big Ten and ACC combined to generate more than $1.5 billion in revenue in 2019-20. Yet for an alliance among the three deemed so important that it aims to protect the collegiate model, no contract was needed.
It's hard at the moment to take the Alliance as anything more than a symbolic pushback against the big, bad SEC after the three commissioners said all they needed was to look in one another's eyes and rely on trust. Perhaps it will lead to tangible benefits years from now, but as of now, the gentleman's agreement serves the purpose of making it look as if the three leagues are trying to do something in the wake of the SEC's power play. Whatever that something is has yet to be fully hashed out.
My biggest takeaway from the announcement was that nothing George Kliavkoff of the Pac-12, Kevin Warren of the Big Ten or Jim Phillips of the ACC said contradicted what has been reported in various outlets, including On3: Power brokers outside the SEC want to take a more deliberate approach toward expanding the College Football Playoff. And they want to take whatever new model stakeholders ultimately settle on to the open market for two reasons:
The animosity directed at the SEC (and also ESPN) is quite real. And sources throughout college sports say that the industry needs to stop, or at least slow, that league's march toward world domination.
In fact, West Virginia president E. Gordon Gee, a member of the CFP Board of Managers, told The Daily Athenaeum — the student newspaper at WVU — that expansion "is on life support now. I have one of the votes and I think it nearly needs to be unanimous, and I'm not voting for it. I think the Big Ten will not vote for it and the Pac-12 will probably not vote for it, either. It's one of those ideas that I think was very good when there was stability. When there is instability, the idea becomes less appropriate."
Prominent college sports sources say the entire CFP model could be reimagined, with 12 or eight teams ultimately winding up as the final expansion number. And there is momentum to move first-round games to neutral sites and away from home venues, as had been pitched in the proposed 12-team model, because of winter weather in many college towns. But the notion that the CFP model would remain at four teams long term — when the recent inclusion of many of the same teams each season has produced collective yawns — has not been embraced by anyone of note, especially with an expanded field potentially tripling the media-rights price tag in 2026.
The other interesting facet centered on the shared public sentiment that they all want the Big 12 to succeed, yet the Big 12 wasn't invited to join the alliance because the league is in shambles.
One athletic director outside the Big 12 doubled down on that, telling On3: "Everyone is going to really work hard to help the Big 12 stay together because we want Oklahoma and Texas to stay there until 2025. Let this NCAA constitution run its course, and let's figure out what we want to do with CFP, whether we're going to expand or not."
It was no surprise that the Pac-12 announced Thursday that it will not expand at this time. It made sense not only because of the shared sentiment of wanting the Big 12 to succeed, but also because none of the remaining eight league schools are seen as possessing enough value to justify slicing the Pac-12 revenue pie more ways. 
Quick hits . . .
While there is a long way to go, Thursday was an encouraging day for those who believe college athletes should be considered employees of universities. John Padova, a federal judge in Pennsylvania, denied a motion to dismiss a lawsuit brought by six current and former college athletes claiming they are employees. What's more, Padova cited Supreme Court Justice Brett Kavanaugh's concurring opinion in the Alston case, adding that "accordingly, we reject the (NCAA's) argument that plaintiffs are not employees entitled to minimum wages pursuant to the FLSA (Fair Labor Standards Act) because there is a long-standing tradition of amateurism in NCAA interscholastic athletics that defines the economic reality of the relationship between plaintiffs and (schools)." Again, a long way to go, but athletes are a step closer to being recognized as employees.
Indiana has been among the schools at the forefront of creative thinking on the NIL front, so it should have surprised no one when the "Hoosier Hysterics NIL Collective" was announced. The gist is that it will pool money from businesses, boosters and fans, then work toward creating NIL deals for Indiana athletes. The initiative is being spearheaded by TV producer Eric Pankowski and director/writer/producer Ward Roberts, both Indiana alums.