WATCH: SEC Shorts provides hilarious take on Nick Saban-Jimbo Fisher squabble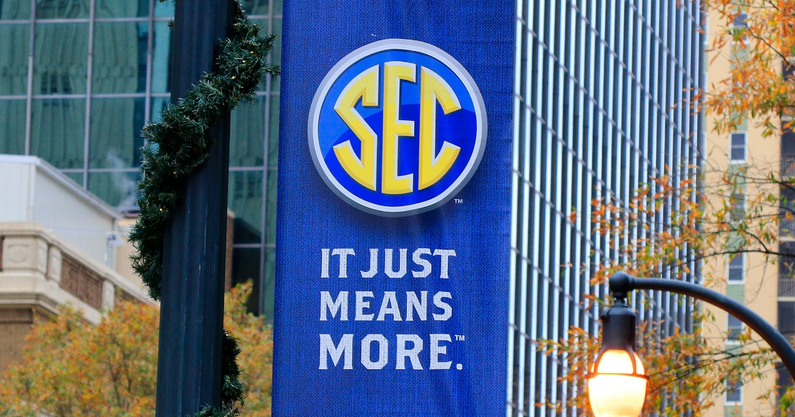 Despite being in the dead of the offseason, the SEC Shorts crew was quick to get in front of the camera to record their take on the Nick Saban-Jimbo Fisher NIL squabble. In their interpretation of the drama between the SEC coaches, the characters representing Texas A&M and Alabama are children arguing and pleading their case to their "mother" who has to come in to mediate the situation.
Alabama and Texas A&M argue over who started the fight while their mother exasperatedly begs them to bury the hatchet with three months to go before the 2022 season. She says she doesn't want to be embarrassed at SEC media days.
The kids' mother also calls the NCAA, "a toothless shell of a governing body that doesn't have the mandate to punish schools anymore."
After Mom threatens them with a "public reprimand timeout," the boys hug it out. Unable to stop himself, Texas A&M says, "You should've been slapped more as a kid," and they begin fighting again.
Nick Saban apologizes for singling out Texas A&M
It all started at an event in Birmingham Wednesday night when Saban said Texas A&M "bought" its entire 2022 recruiting class — the No. 1 class in the nation, according to the On3 Consensus Team Recruiting Ranking — through NIL deals. Then, Fisher called a press conference Thursday to respond to the comments, calling Saban a "narcissist" in the process.
A few hours later, Saban joined ESPNU Radio on SiriusXM to offer a response of his own. He started his opening statement with an apology.
"First of all, I should have never really singled anybody out," Saban said. "That was a mistake, and I really apologize for that part of it. But I'm not against name, image and likeness. I think it's a great thing for players. … I think the issue in college athletics in general now is the whole system of collectives and people raising money to basically pay players, whether it's to come to their school or pay the players that are on their team.
On3's Nick Schultz contributed to this report.