Week 1 Stock Report: Travis Hunter Heisman campaign, UNC defense trending up, Big 12's 'middle' looks down
Colorado Playmaker Travis Hunter Is Elite! Colorado, Deion Sanders Beat Tcu What Made It Special
Week 1 isn't quite in the books with Clemson at Duke later tonight, but with most of the hay in the barn after four days of football on the opening weekend of the 2023 season, it's time to take note of whose stock. 
Be it team, head coach, player, assistant, unit, Heisman candidacy, preseason narrative, etc. — is trending upward, whose is down and whose is holding?
Here's the Week 1 Stock Report:
📈STOCK UP: Travis Hunter's Heisman campaign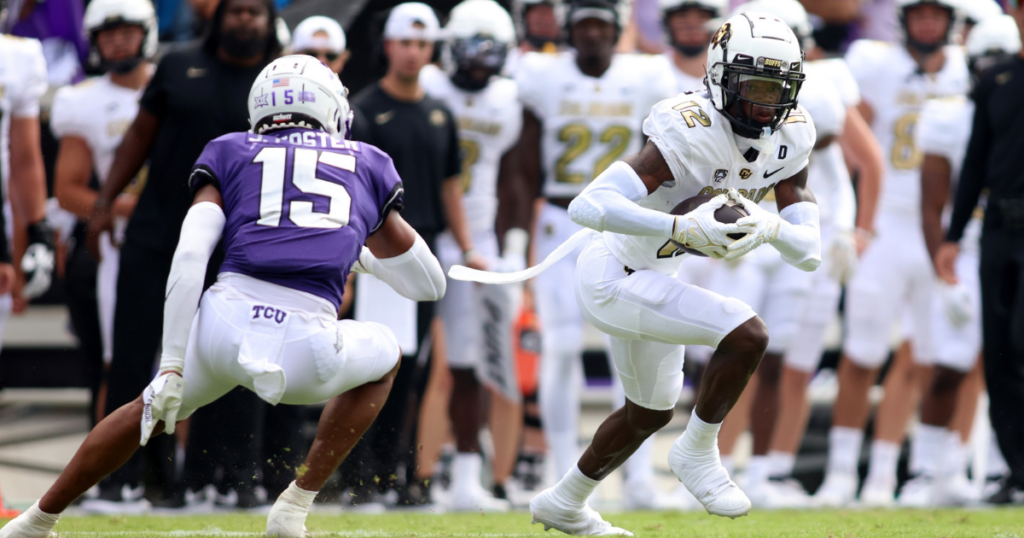 Three weeks before Colorado took the field against TCU, sophomore star Travis Hunter posted an Instagram pic with the caption: "HEISMAN LOADING." As Deion Sanders said during Colorado's monster upset over the Horned Frogs, "He is him." And Hunter sure is. Hunter was such a special spectacle in his FBS debut — a whopping 129 snaps playing double-duty with 11 catches for 114 yards, a crucial touchdown-saving tackle, a pick in the red zone and two other PBUs — that is isn't an overreaction to consider the former No. 1 overall recruit a legitimate Heisman contender moving forward. 
Can Travis Hunter log over 100 snaps every Saturday? Is he capable of playing game-changing plays on both sides of the ball each week? Exactly 25 years ago, Champ Bailey was an All-American corner at Georgia and also led the Bulldogs with just under 800 yards receiving. That might be the floor for Travis' potential in 2023. 
📈STOCK UP: North Carolina's defensive turnaround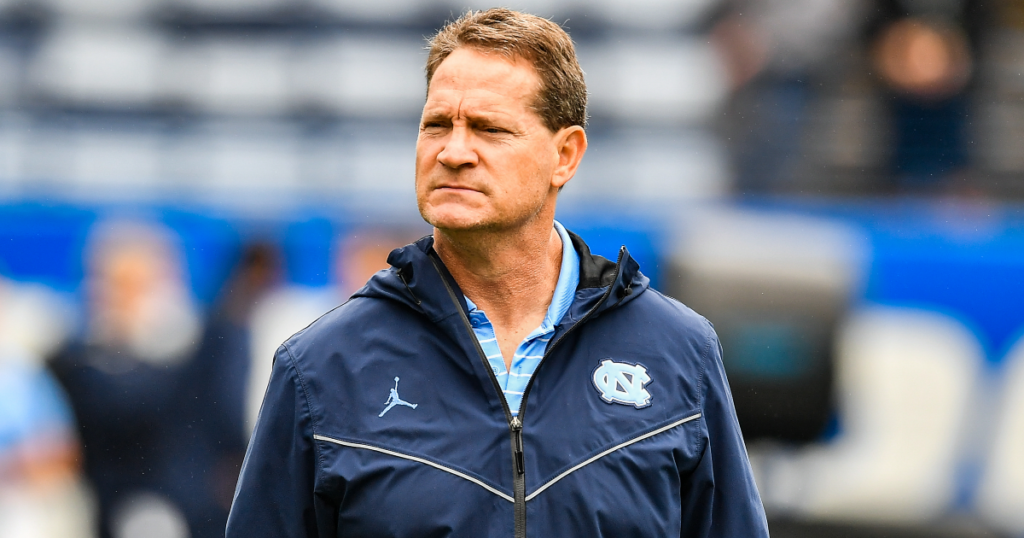 After Deion Sanders, Gene Chizik had the second-best clap-back at his doubters over the weekend, as North Carolina's much-maligned defense completely suffocated South Carolina in a 31-17 win. Yes, the Gamecocks were banged up along the offensive line, and star wideout Juice Wells barely played, but this was still a UNC defense that couldn't stop a nosebleed a year ago. App. State scored 61 on Chizik's unit last season. Notre Dame dropped 45. 
But perhaps all the losses to the transfer portal this offseason were actually additions by subtraction. UNC brought in its own host of transfers, including ex-FSU pass rusher Amari Gainer, who had two of the Tar Heels' nine sacks against the Gamecocks. North Carolina didn't have a game with more than three sacks the entire 2022 season, and it didn't record its ninth sack until Oct. 1 in Week 6. Chizik's defense was flying around the football, recording 16 TFLs (by nine different players) and allowing less than 2.0 yards per rush. 
STOCK HOLDING: Texas A&M's offensive renaissance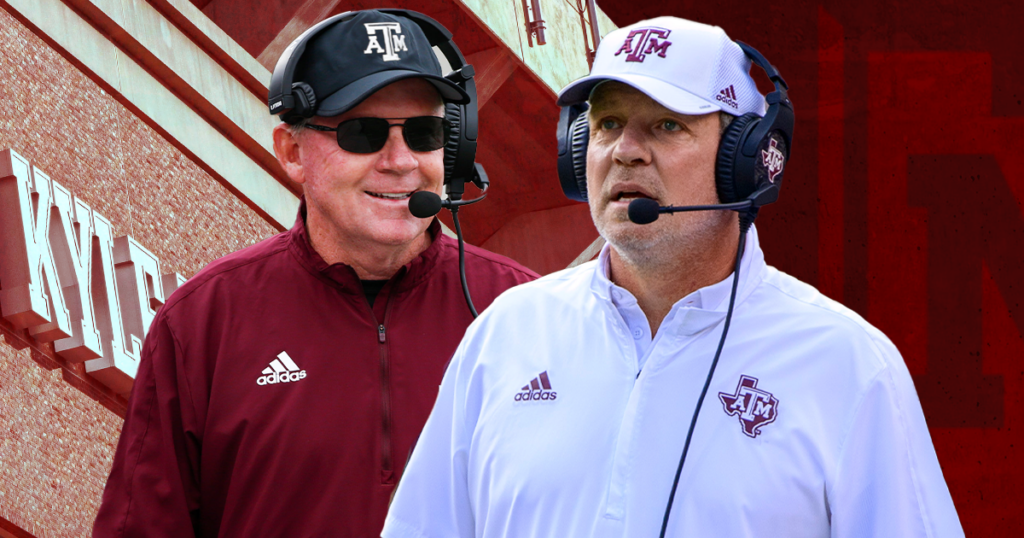 With Bobby Petrino calling the shots, the Aggies' offense production finally matched the unit's gobbles of talent. Connor Weigman tossed four touchdowns on the team's opening four drives in a 52-10 win over New Mexico. The sophomore finished with 236 yards, 78% completion, 10.3 yards per attempt and five overall scores. The team's 52 points were the most by the Aggies vs. a FBS opponent since 2018.
Still, the offense was a bit more methodical (just 4.6 yards per carry) than explosive (six plays over 20 yards was good for 8th in the SEC this weekend). I've been optimistic that Petrino-Jimbo Fisher pairing would work, and while the debut was very encouraging, we'll know a lot more after next weekend's game at Miami.
STOCK HOLDING: Drew Allar is the best QB in the Big Ten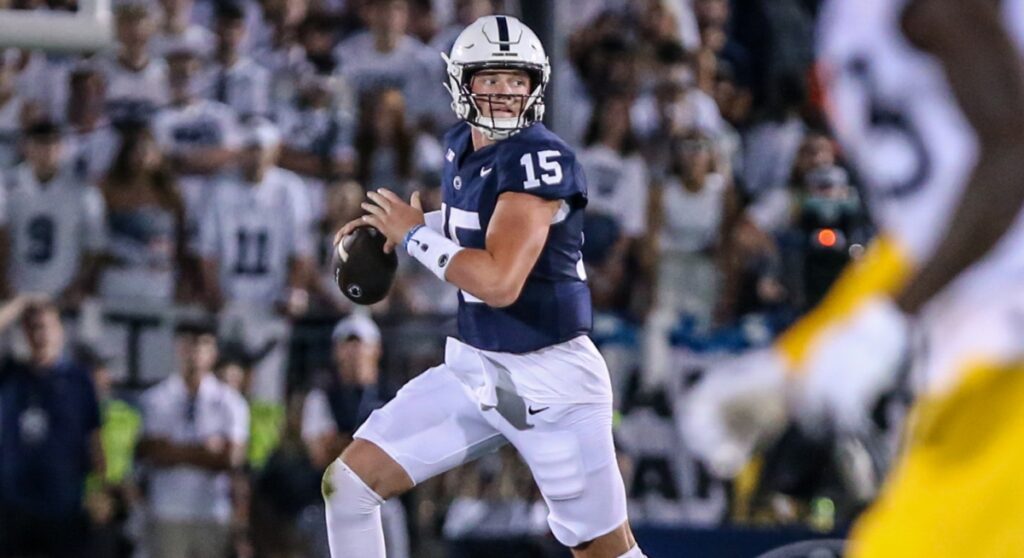 In his first career start, Penn State sophomore quarterback Drew Allar chucked the pill for 325 yards — something Sean Clifford did once the entire 2022 season in 13 games.  The former 5-star prospect gave me Big Ben Roethlisberger vibes, as defenders just bounced off his 6-5, 245-pound frame. Allar has freakish tools and unlimited upside, and he flashed the ability to emerge as the top quarterback in the Big Ten in 2023. 
He's just not quite there just yet. And that's fine. He shouldn't be a finished product after one career start. He made several "YOLO-OH-NO-OH-YES" plays in the win over West Virginia, but he also had a couple of gaks like when he threw the ball at a receiver's feet on a play that might've resulted in an 80-yard catch-and-run score with a more accurate throw. Still, the potential is there and I won't be surprised to see Allar's stock soar as the season progresses. 
📉STOCK DOWN: The Big 12's "middle"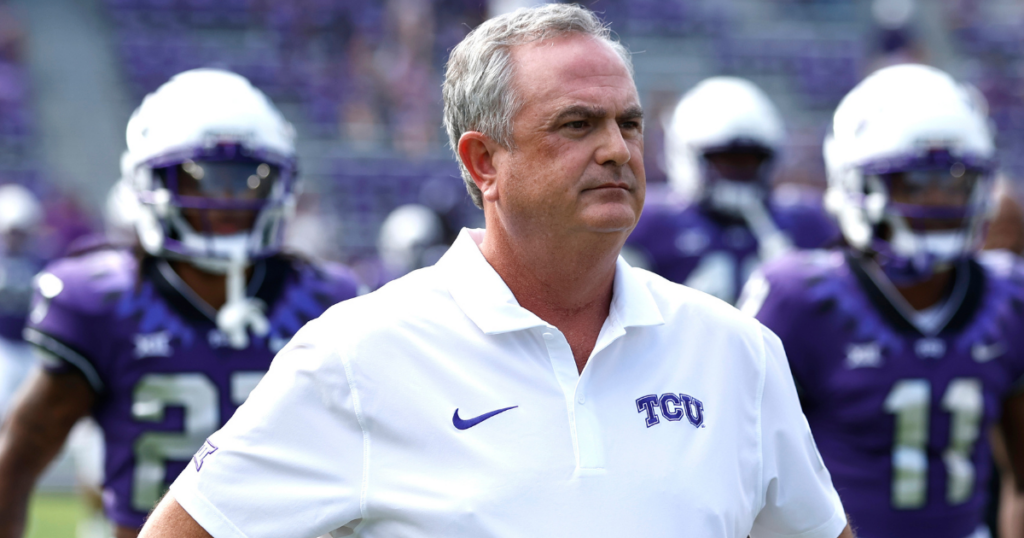 Coming into the season, the Big 12 was viewed as the hardest conference to handicap. Texas was the obvious frontrunner, but no team had a preseason win-total over 9.5. 
Six schools — Texas Tech, TCU, Baylor, Oklahoma State, Kansas and UCF — were all projected to win between 7.5-6.6 games, giving off the narrative that the league could be fun as hell this fall and fairly competitive. It will probably still be fairly entertaining because these teams all looked mostly the same after Week 1: Which is totally meh.
TCU's loss to Colorado wasn't even the biggest upset in Texas on Saturday. Baylor went down at home to Texas State, a first-year head coach G.J. Kinnie pulled off the huge upset. Texas Tech, a two-touchdown favorite, coughed up a 17-point lead in a loss to Wyoming. 
Oklahoma State was in a one-score affair with Central Arkansas to start the fourth quarter before pulling away for a 27-13 win. Kansas and UCF did have blowout wins at least. We'll see if several of these programs can rebound in Week 2. 
📉STOCK DOWN: Alabama's ongoing "QB competition"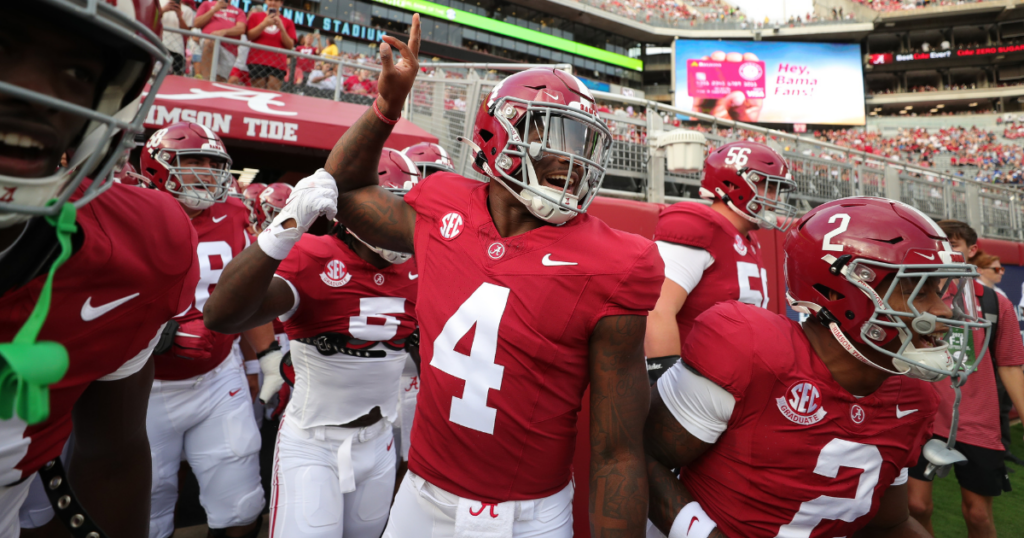 While it might be a tad early to break out the Vince Carter: 'It's over" GIF here, there is no quarterback competition in Tuscaloosa heading into a monster showdown with Texas. 
I'm going to believe what my eyes told me — as well as Nick Saban's actions — and that is Jalen Milroe has a stranglehold on Alabama's QB1 job. Milroe turned a busted play into an insanely brilliant 21-yard rushing touchdown — one of five total on the day. 
Saban didn't insert a second QB — notably Notre Dame transfer Tyler Buchner and not Ty Simpson — until Alabama was up 42-zip on MTSU. Milroe didn't turn the ball (a concern going into the year), was mostly accurate (13 of 19) and provides the most explosive potential of any QB in the room. Unless he faceplants against the Longhorn, he's Alabama's unquestioned starter, full-stop.