4-star QB Dylan Lonergan has On3 NIL value of $327,000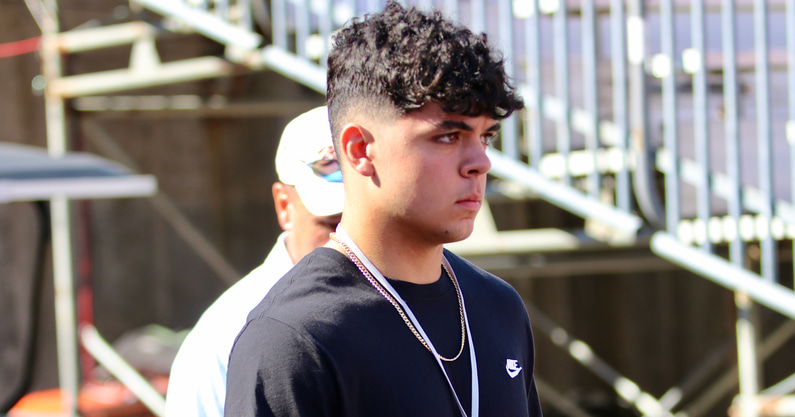 Not only is Dylan Lonergan of Snellville (Ga.) Brookwood one of the top high-school quarterback recruits, he also has one of the highest On3 NIL Valuations in the country.
Lonergan, a four-star recruit that ranks as the No. 9 signal-caller in the On3 Consensus, has an On3 NIL Valuation of $327,000.
The On3 NIL Valuation is an index that looks to set the standard market value for both high school and college-level athletes. The NIL valuation does not act as a tracker of the value of NIL deals an athlete has completed to date. It rather signifies an athlete's value at a certain moment in time.
Dylan Lonergan's NIL value has increased significantly as his recruitment has heated up. Over the past 14 weeks, he's seen an increase in NIL value of more than $305K or more than 1,394%. Those increases have pushed him to the No. 9 spot in the On3 High School Football NIL Rank and the 68th slot in the NIL 100.
The On3 NIL 100 is the first of its kind and the defacto NIL ranking of the top 100 high school and college athletes ranked by market valuation.
Dylan Lonergan's recruitment heating up
Part of what has helped Dylan Lonergan's On3 3 NIL Valuation climb is the fact that he remains one of the top uncommitted quarterbacks in the country. He has a long list of scholarship offers and has taken quite a few visits throughout the process.
However, according to the On3 Recruiting Prediction Machine, South Carolina is the team to beat in his recruitment. The Gamecocks have a 65.2% chance of landing his commitment. Stanford is next with a 16.2% chance, followed by Florida at 4.4% and North Carolina at 2.5%.
Lonergan, who also plays baseball and is taking that into consideration as well, has had two teams emerge to the top of his top five, according to On3 Director of Recruiting Chad Simmons.
"Although Lonergan is down to a handful of schools, there is some separation according to a source close to Lonergan," Simmons said. "The two schools leading the way are South Carolina and Stanford. He has visited Columbia five times and Palo Alto twice. He has connected with Shane Beamer and Marcus Satterfield in Columbia. At Stanford, Tavita Pritchard, and his development of Davis Mills grabbed Lonergan's attention."