What is NIL? Everything You Need to Know About this Major Change in College Athletics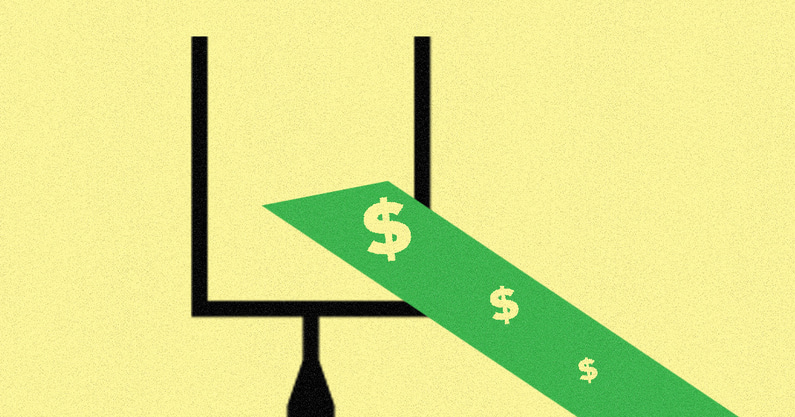 College athletics are undergoing seismic changes. At the forefront of these changes is the new ability of players to monetize their NIL, also known as their Name, Image, and Likeness.
The NIL era, which began July 1, 2021, has been defined by attention-grabbing headlines, rapidly evolving narratives, and no shortage of confusion over what is actually allowed and what isn't. How schools should play a role in NIL and where this is heading are incredibly complex issues. Here is what you need to know:
What is NIL?
NIL stands for Name, Image and Likeness. It means that, for the first time ever, student-athletes can make money from endorsements, signing autographs, selling apparel, corporate partnerships, charitable appearances, and more.
It's important to realize that this is different from players receiving salaries. A salary would be if the schools paid their student-athletes to play for them. NIL, on the other hand, allows players to make money through things that are external from the university itself.
This change is a good thing for student-athletes, who commit tons of time to their sport. Typically, they need to commit so much time to their sport that having a job isn't practical. For those who need to make money to support themselves while they're in school, this is massive. Still, it's controversial, with many coaches and fans nervous about how college sports will change. 
What Led to Name Image and Likeness Being Legalized?
There has been momentum for these changes building up for years. However, for advocates of student-athletes, it's been easy to feel like Sisyphus, the mythological figure condemned to roll a boulder up a hill for all eternity. After all, for years the NCAA fought any changes tooth and nail in court while punishing programs for minor violations.
On September 30, 2019, changes started to come for NIL and the NCAA. That's when California became the first state to pass a law allowing college athletes to be paid for their NIL. Known as "The Fair Pay to Play Act," it was supposed to take effect in 2023 but was moved up to September 2021. On June 12, 2020, Florida passed a law giving athletes NIL rights, effective July 1, 2021. At this point, the walls of the dam were breaking, and states began to heavily explore new NIL opportunities.
Just nine days later, during one of the most consequential months in college sports history, the U.S. Supreme Court heard Alston v. NCAA. In that case, the court unanimously ruled that the NCAA can't limit education-related benefits to student-athletes. It was a case that didn't directly deal with NIL rights, but the ruling signaled to the NCAA that they would be vulnerable to further legal action. If the decision wasn't enough to prove this, Justice Brett Kavanaugh's opinion sealed it. He wrote of the NCAA, "Nowhere else in America can businesses get away with agreeing not to pay their workers a fair market rate on the theory that their product is defined by not paying their workers a fair market rate…And under ordinary principles of antitrust law, it is not evident why college sports should be any different."
With this ruling, and several more states making new laws surrounding NIL rights, the NCAA relented. On June 30, 2021, the NCAA announced a new interim NIL policy. It stipulated that athletes must adhere to appropriate state laws if they are in effect. And it instructed schools in states with no state NIL laws to craft their own NIL guidelines. With that, the NIL era began.
What Has Happened Since NIL Became Legal?
Since NIL became legal in the Summer of 2021, a lot has happened. Numerous players have launched clothing lines, working with partners, and marketing campaigns. Many well known players are making a lot of money for relatively little work. Many lesser known players are also making small amounts doing things like running camps while they're on break. Still, some of the larger amounts have caught people off guard. Arch Manning, for instance, is still in high school and has a NIL evaluation of $1.6 million.
It has also been surprising to some to see how players are being compensated. After all, most people thought of NIL as being a thing that let players do an ad for the local car dealership. They didn't realize the national reach that players often have in college athletics. No one was prepared for new NIL collectives that sprung up, either. These collectives are run by alumni and fans and are a way of compensating student-athletes and even recruits. Basically, they're a way of pooling money among supporters and redistributing them through NIL.
This has led to a lot of criticism around the lack of structure to NIL, with some calling for changes. The NCAA, however, has been hesitant, due to how badly they've been beaten in the courts. Still, many of the stories are incredibly exciting and heartwarming.
Fans are excited about the return of the NCAA Football video game series by EA Sports. It had been discontinued for nearly a decade before recent NIL legislation because the game thrived off using players' images without compensating them. Having seen the writing on the wall before Alston vs. NCAA, EA announced the game's return. Players who need some income to live are now able to receive that money. Others are able to use NIL in inspirational ways, like Florida State offensive lineman Dillan Gibbons supporting a young fan of his with medical conditions.
What is Next?
With all these changes coming so rapidly to college sports, it can be difficult to tell what's next for NIL. At some point, there will likely be a balancing act in terms of athlete compensation. After all, this is a new market. It's almost impossible to say what is fair compensation and what isn't. There is also going to be pressure on the NCAA to come up with some kind of structure for NIL. However, even if the NCAA was excited to do so, its powers are rapidly waning. There is a new congressional bill that's attacking how the NCAA handles infractions and it isn't crazy to think that the NCAA will lose even more of its power in the near future.
With this comes a lot of ambiguity about the future of the NIL in college athletics. What isn't up for debate is that Pandora's Box is open and NIL isn't going away. Because of this, it's best to embrace progress and be prepared to handle that progress.