What is NIL? Everything you need to know about this major change in college sports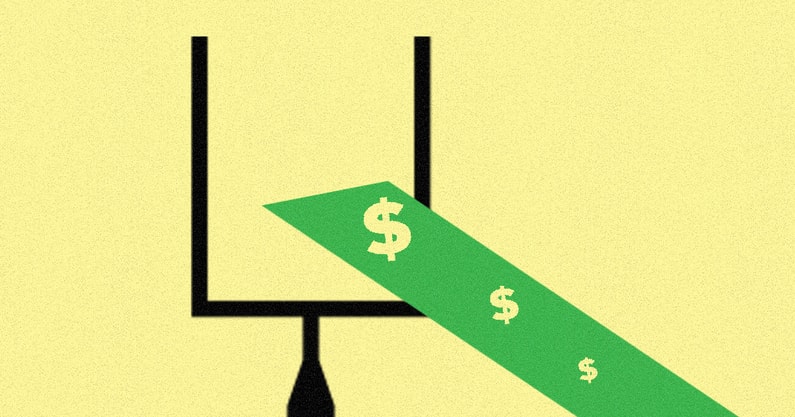 College sports is in the midst of its most noteworthy changes since the inception of the NCAA in 1905 thanks to NIL. Since state laws and NCAA rule went into effect on July 1, 2021, student-athletes can profit off their Name, Image and Likeness for the first time in the history of college athletics. 
At the core of the NCAA has always been amateurism. But NIL has changed all of that, allowing student-athletes to receive financial compensation, which has brought seismic change to college sports.
CLICK HERE to subscribe for FREE to the On3 YouTube channel
What is NIL?
NCAA rules still prevent schools from paying players directly. College coaches cannot offer high school prospects money as a recruiting enticement to pick their school. Plus, current student-athletes can not receive compensation for their athletic achievements. 
Yet, NIL is a workaround for athletes to receive financial compensation for their accomplishments on the field and the brand they built while in college. Players can profit off endorsements, signing autographs, selling apparel, corporate partnerships, charitable appearances, teaching camps and starting their own businesses, among other things. They can also hire professional service providers for NIL activities. 
The NCAA released updated NIL guidance in early May, stating collectives – groups of boosters and businesses – are not to be involved in the recruiting process or in the transfer portal. However, there are a number of states that have recently passed legislation that remove the prohibition of schools from directly or indirectly arranging for a third party to provide compensation to a student-athlete through NIL.
Where did NIL come from? 
The origin of NIL traces back to the late 2000s when former UCLA basketball player Ed O'Bannon and 19 others sued the NCAA, arguing the organization violated United States antitrust laws by not allowing athletes to make a share of the revenues generated from the use of their in broadcasts and video games. A judge later ordered the NCAA to pay $44.4 million in attorney fees along with another $1.5 million in costs to lawyers for the plaintiffs in O' Bannon's class-action lawsuit.
California then pushed the NCAA to make a move in 2019 when state legislators enacted the Fair Pay to Play Act. Similar legislation started to pop up in other states across the nation.
The Supreme Court of the United States unanimously upheld a district court's rule on the NCAA v. Alston, delivering a major blow to amateurism in June 2020. The ruling stated the NCAA was violating antitrust law by placing limits on the education-related benefits schools can provide to athletes. The decision made it known NCAA restrictions — including on NIL activity — could face serious legal challenges in the future.
And in the summer of 2021, the NCAA's Board of Directors adopted an interim rule opening the opportunity for NIL activity.
How athletes are cashing in
Players across college athletics have tapped into the potential to pocket cash off of their Name, Image and Likeness since last summer. There have also been plenty of untraditional deals made. The On3 NIL Deal Tracker lists all partnerships across the NCAA for college and high school athletes being reported by players, collectives, agents and media.
A protein bar company in Utah, which is a large supporter of BYU athletics, agreed to pay the tuition of all 36 football walk-ons. McKenzie Milton and D'Eriq King signed on as co-founders of Dreamfield, an NIL-based platform focusing on booking live events for student athletes.
Quinn Ewers enrolled at Ohio State a year early to land a deal with GT Sports Marketing worth $1.4 million because the state of Texas does not allow high school players to be compensated off NIL. LSU gymnast Oliva Dunne, who has over five million social media followers, inked a mid six-figure deal with activewear brand Vuori.
The role of NIL in college athletics has completely changed the transfer portal, especially with the one-time transfer rule. Following his commitment to Miami, Nijel Pack signed the largest LifeWallet NIL deal to date – a two-year deal worth $800,000 which includes a car. Isaiah Wong's agent gave an ultimatum to Miami, threatening to enter the transfer portal if his NIL compensation was not increased. He ultimately decided to stay and walked back his agent's comments.
And NIL has created major ramifications in recruiting. An unnamed five-star prospect in the Class of 2023 has signed a contract with an unnamed school's collective that could pay him more than $8 million by his junior year of college. It's widely believed that Tennessee quarterback commit Nico Iamaleava is the recruit.
There is also a multi-million market rate for blue-chip quarterback recruits since the deal, too.
How athletes can capitalize on potential
The On3 NIL Valuation is the industry's leading index that sets the standard market NIL value for high school and college-level athletes. 
A proprietary algorithm, the On3 NIL Valuation does not act as a tracker of the value of NIL deals an athlete has completed to date. It rather signifies an athlete's value at a specific moment in time. The On3 NIL 100 is the first of its kind and the defacto NIL ranking of the top 100 high school and college athletes ranked by market valuation.
Student-athletes can use their NIL Valuation as a way to understand where they stand in the market. A player can also use this to approach local businesses and companies when trying to negotiate their worth in an NIL deal. 
On3 uses three primary categories to form the NIL Valuation:
+ Social media following and engagement
+ Athlete data, achievements, performance, and media sentiment
+ Endorsement deals, opportunities, and collectives
The future of NIL 
The NCAA Board of Governor's announced in late April that Mark Emmert will be stepping down from his role as president by June 2023, or sooner if his replacement is found before then. Under his leadership, the organization was not prepared for the ramifications of NIL, which has led to pay-to-play contracts. 
SEC commissioner Greg Sankey and Pac-12 commissioner George Kliavkoff went to Washington, D.C., in early April, sitting down with legislators and pushing for Congress to enact a uniform NIL law. This would empower athletes to have rights, establishes safeguards to protect them all while preserving amateurism in college sports. 
The tipping point of NIL came in mid-May. Alabama head coach Nick Saban called out Texas A&M and Jimbo Fisher for buying every player in the 2022 recruiting class using NIL deals. Fisher defended himself with a tirade aimed directly at the legendary college football coach. The Aggies coach later said only one of Texas A&M's early enrollees currently have an NIL deal. 
Name, Image and Likeness is here to stay. And the wild ride shows no signs of slowing down.