NIL-fueled quarterback market: 'You're paying more for more than just his ability'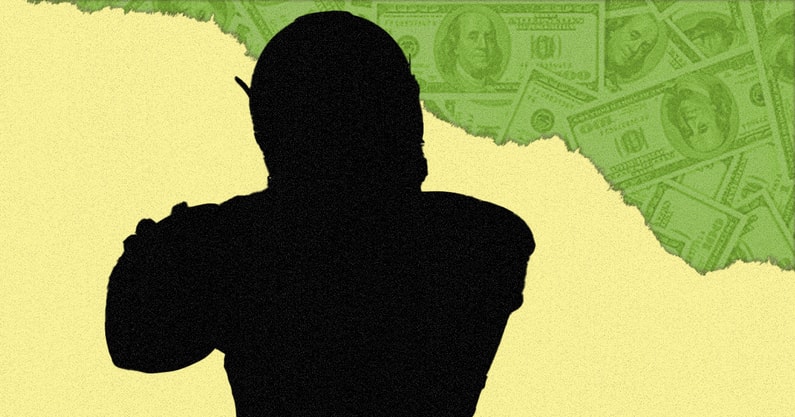 Millions of dollars in NIL packages. The guarantee of endorsement deals.  
Those are just some of the promises schools and collectives are pledging to the most highly touted quarterback prospects. Paying for top talent is not a new trend in college football. Yet, the new era of name, image and likeness rights has turned the market upside down. 
The quarterback position has proven to command the most value on the open market.
"If you want to talk ball with the top quarterbacks in each class, you're going to need to come to the table ready to pay a seven-figure yearly salary," a SEC collective operator recently told On3. 
Five-star quarterback Nico Iamaleava reset the NIL quarterback market in March when he committed to Tennessee. As The Athletic has since reported, the California native signed a deal that could see him make $8 million over three years.
Since the spring, multiple prospects have announced their commitments with speculation that NIL played a role. 
"Market value on this end of it, you don't know what it is because you don't know what is real and not real," an SEC collective operator recently told On3. "That's what I don't really love about this. Market value is what somebody is willing to pay."
While a true market value may never be set at each position – the school's collective and go-to booster plays a major role in how much can be shelled out – there is a certain amount of money needed to land a quarterback. It's especially true if the recruit is prioritizing NIL over a strong fit or a program's track record of player development. 
Through conversations with multiple collective operators, coaching staff personnel and NIL agents, On3 has been able to piece together what the top quarterback prospects will be making when they sign their National Letter of Intent and enroll at the school of their choice. 
For a school to be taken seriously in a quarterback's recruitment, its collective or donors have to be prepared to spend. For one of the top-ranked quarterbacks in each recruiting class, sources indicated the number is upwards of ​​$750,000 annually.
The majority of agreements run for three years. By that point, in the eyes of collectives and boosters, the quarterback should either be entering the NFL Draft or a proven bust. 
Depending on the school, to land an On3 Consensus five-star quarterback, that number reportedly jumps to the $1 to $3 million neighborhood. If a school is known to be a big spender in recruiting circles, the prospect's family and representation will push to start conversations on the higher end. 
Many stakeholders believe in the coming years, however, that paying for a top quarterback in a recruiting class won't just stop with the elite prospects. Quarterback recruits, period, could soon expect to be compensated.
"If the top five and 10 are commanding a million dollars, well, then No. 11 is gonna go, 'Oh, shoot, I'm worth something,'" an SEC staffer told On3. "And he's gonna want something and it's gonna trickle down. I don't know how far, but I am certainly aware of it because it comes up in conversations."
Not all NIL packages are the same. Most schools present an alluring financial package to recruits that goes into effect upon their National Letter of Intent. Others prefer having a contract signed in advance of the verbal commitment. And some opt to sit down with a quarterback and have an open conversation about what possible NIL opportunities could await the recruit. 
What conference the school is in can also play a factor. Having multiple schools piece together lucrative packages for commitments in the same league can take a rival school out of the race because its collective is unable or unwilling to pay at the same clip. Across the board, SEC institutions continue to be the most organized early in the NIL era. 
The timing of when a quarterback wants to make a decision could directly affect his market value. If a class is nearly put together, landing a highly touted quarterback may not be as needed to attract other players. Plus, a collective may have already emptied the bank account. 
"I do think that the numbers probably get more inflated by recruiting hype and their name rather than talent," a Pac-12 collective operator told On3. "If you're really talking about talent, you shouldn't be paying that much until they're on campus, and they're the starting quarterback. Values get inflated because of the competition — you're trying to beat somebody else out. You're trying to make a splash.
"The quarterback is the center of attention. You're paying more for more than just his ability on the field. You're paying for his name and what it means for your class."
Desperation can easily creep in for schools, and overpaying for a commitment is not unheard of, especially at the quarterback position. Another driving force in a quarterback's value is the state of the current room on campus. If a starter is entering his final season, a school's collective could prepare an NIL package to land the one quarterback they'll hopefully need for the next three to four years.  
"If your quarterback is leaving the following year, or you need an immediate replacement, you have to be able to spend the money," the Pac-12 collective operator said.