Opendorse signs on as NIL partner for NJCAA schools, launching marketplace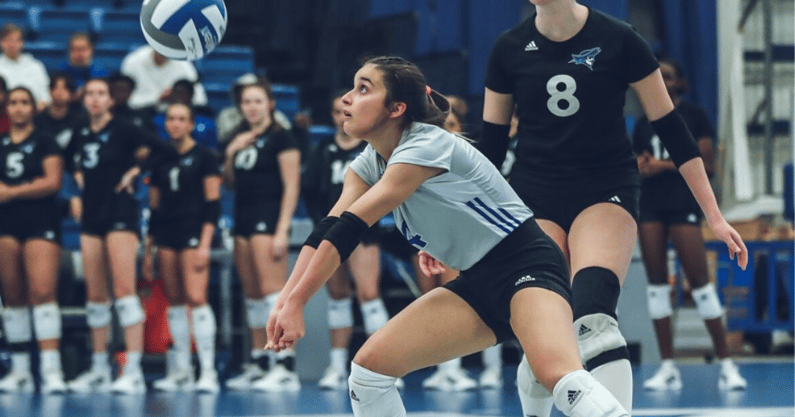 Opendorse is taking the next step in its expansion.
The NIL marketplace has signed on as the exclusive NIL partner for NJCAA schools. As part of the three-year deal, plans are in place for Opendorse to launch a specific marketplace for more than 50,000 NJCAA student-athletes.
NJCAA member institutions will also have access to the company's tools. This includes Opendorse's marketing education, compliance platform and compliance disclosures. The deal was brokered by Collegiate Sports Management Group, which serves as a partner with both organizations.
Opendorse launched a revamped marketplace earlier this month. The brand new user-interface creates a public NIL marketplace with complete access to student-athletes.
"The NJCAA is setting the standard on how to compliantly and efficiently support its student-athletes in the NIL era," Opendorse CEO Blake Lawrence said in a news release. "Their commitment to growing in this space and enhancing opportunities for student-athletes will lead the way in year two of NIL."
The NJCAA-specific marketplace will allow brands and fans with a single platform to browse and book deals. It also enables athletes to automatically disclose activities, ensuring compliance with NIL policies.
Opendorse's revamped interface is the first openly-facing marketplace in the NIL space. Included in the re-done marketplace is a streamlined buying experience, complete athlete profiles and a comprehensive athlete search.
"In providing the greatest overall experience for our student-athletes, the NJCAA is proud to partner with Opendorse to guide and educate them through NIL deals and provide a streamlined solution," NJCAA President Dr. Christopher Parker said in a statement. "Exclusive access to a customized marketplace just for the NJCAA will give student-athletes the power to expand and maximize their exposure while staying compliant."
Need for Opendorse revamped NIL marketplace
Lawrence remains adamant that the revamped, school-specific NIL marketplace remains a necessity. The data backs up his theory, too.
In the most recent data released by Opendorse, which runs through May 31, the average compensation for a D-I athlete is $3,711. The number is calculated by the total NIL compensation of all athletes divided by the total number of athletes with at least one deal since July 1.
Additionally, there is a major drop-off following Division I. The Division II player makes $204 on average while a Division III athlete is compensated $309.
Furthermore, Opendorse has seen promising NIL returns in women's volleyball, softball and a number of Olympic sports. With the launch of a new, streamlined marketplace, Lawrence hopes to see those numbers jump up in Year 2.
"Helping athletes use technology to make money for a decade, we've seen a lot of things," he told On3 earlier this summer. "One of the more real things is athletes with representation. It's got to make economic sense for a person to get involved in a transaction. If that person is earning a 10% commission on a NIL deal, it takes them the same amount of work to do a $1,000 deal as it does a $10,000 deal. If given the chance, a person working on NIL opportunities may turn down or not put effort into helping a student-athlete get a $100 deal.
"The majority of student-athlete NIL activities are those deals. There's a gap in most markets of smaller-dollar deals. Without a technology partner, these athletes have no access to capitalize."