Purdue collective signs 12 athletes to NIL deals to help beat hunger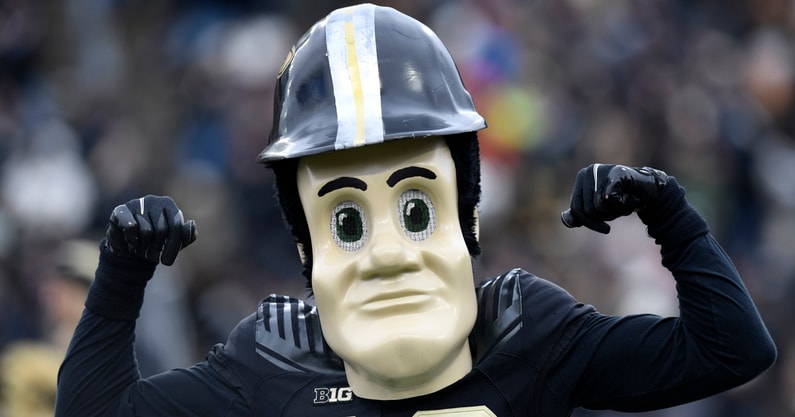 The Purdue-focused NIL collective Boilermaker Alliance is making good on its promise to offer NIL opportunities to all 385 scholarship athletes at the school.
The collective has facilitated 12 new NIL deals with Boilermaker athletes and the Gleaners Food Bank of Indiana and Food Finders in Lafayette.
As part of the deal, which involves Boilermaker stars like women's swimmer Maycey Vieta, men's swimmer Jordan Rzepka and outfielder Cam Thompson, athletes will be sorting, packing and labeling food donations for local families in need on Tuesday at the Gleaners Food Bank of Indiana and Food Finders.
Along with Vieta, Rzepka and Thompson, the players involved in the deal include:
Serving the community important for Purdue stars
Many athletes involved in the deal are some of the top in Purdue sports, such as Rzepka and Thompson.
Rzepka was a finalist on the 10-meter at the U.S. Olympic Trial held in June 2021 and he's expected to compete for a spot in the upcoming 2024 Olympics in Paris. He is an All-American for the Boilermakers and a second-team All-Big Ten selection. Rzepka also has a strong social media following of nearly 20,000, so it was smart to partner with the collective and food banks to generate more attention.
"Boilermaker Alliance helps us serve our community and help those in need," Rzepka told On3. "It allows us to build a personal connection with our fans and the community. We are more than just Purdue athletes. We're a part of this community and we want to make a difference here."
Thompson was named team MVP of the Boilermakers baseball team in 2022, leading the team with 13 home runs and 56 RBI. He opened the season with a 44-game on-base streak, which was the longest over the past 20 years at Purdue. He is also a candidate to be drafted in the MLB draft.
Boilermaker Alliance leaders said they are excited about being able to connect student-athletes with those in need.
"We want to develop leaders of character, and to do that we focus on bringing Purdue athletes into their communities through service," Jared Thomas of Boilermaker Alliance told On3. "By leveraging their name-image-likeness, athletes are able to use their platform to make a difference in the lives of the fans and community members that support and cheer them on. The more events that we do, the more we're seeing these connections build between the athletes and the community."