Another key week approaches for NCAA in courtroom, Capitol Hill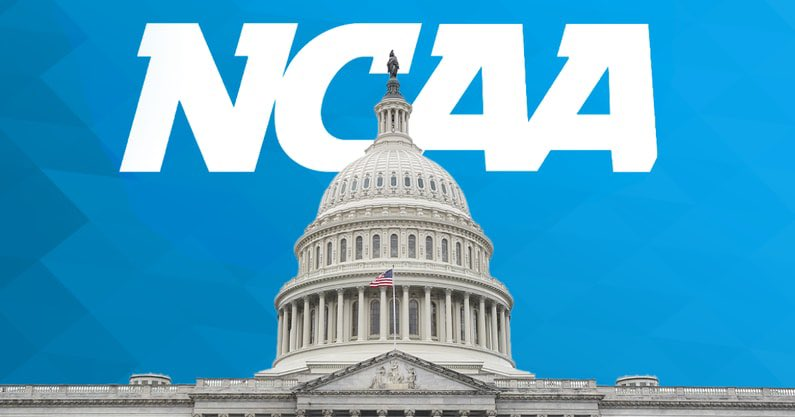 With conference play starting up and a top-10 nonconference match up on deck, Week 4 of college football has all the makings to be a defining week of the season. Yet the NCAA's attention will be in court and on Capitol Hill this week. 
On Wednesday, coinciding with the final day of LEAD1 Association's Fall Summit in Washington, D.C., the House Committee on Small Business will hold a legislative hearing titled "Athletes and Innovators: Analyzing NIL's Impact on Entrepreneurial Collegiate Athletes."
Funny enough, no current athletes will sit as witnesses.
Announced Friday afternoon, Ohio State athletic director Gene Smith, TCU athletic director Jeremiah Donati, former Division I Student-Athlete Advisory Committee chair Maddie Salamone and former Heisman winner Gino Torretta will testify in front of the committee. On3 previously reported Smith, Donati and Salamone had been tapped as witnesses.
The reason behind the hearing is that committee chairman Roger Williams has taken a special interest in NIL, explaining why the hearing is being held. NIL has become a popular topic for lawmakers to tackle in the last four months, however, not a single bill has made it out of committee for a vote. Meanwhile, a government shutdown looms for Congress.
In an interview with On3, Sen. Tommy Tuberville (R-Alabama) said he's spent time with Sen. Ted Cruz (R-Texas) since returning to D.C. earlier this month. As the ranking member of the Senate Committee on Commerce, Cruz will be the power broker to push the bill forward. Democrats still hold control of the Senate, however, there's optimism the two sides can create bipartisanship.
"We all have the same goal in mind, trying to help get it [college sports] back down to earth," Tuberville said. "But again, I think we'll have some Democrats helping us, it's just are we going to have enough?"
And on Thursday, a motion hearing is scheduled for House v. NCAA. Led by former Arizona State swimmer Grant House, Illinois football player Tymir Oliver and TCU basketball player Sedona Prince, the federal antitrust lawsuit asserts athletes should be paid a percentage of TV contracts and those denied NIL opportunities until 2021 are owed compensation. The USA Today quoted a sports economics expert for the plaintiffs who said 7,000 current and former athletes would be entitled to that money. 
While the trial is currently scheduled for Jan. 27, 2025, athletes are seeking the creation of a class for all D-I athletes who competed or will compete from June 15, 2020, to the date of judgment in the case.
Neither the case management conference for House v. NCAA, or another legislative hearing on Capitol Hill, are going to create changes to the NCAA landscape anytime soon. But both are another sign of the fight – or limitation – for athletes' rights