Morning reads: Auburn baseball rolls, latest on Julian Phillips, Tank Bigsby draft stock and more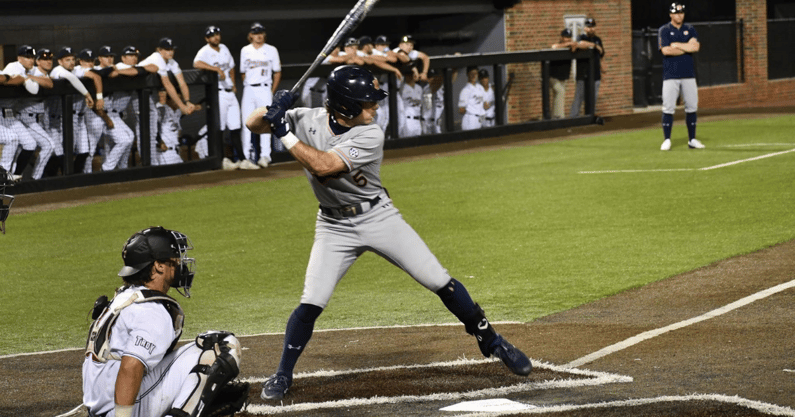 Good morning, Auburn fans, and welcome to the Morning Reads. Every day, we'll cover news, notes and analysis from across Tigers' athletics, and the sporing world. Join us each morning to get caught up on everything you missed in the world of Auburn football, recruiting, basketball, baseball and much more in Morning Reads.
Are you subscribed to Auburn Live yet?
Are you ready to get all your latest Auburn news in one place? Become a member of Auburn Live today. With your Auburn Live/On3+ membership, you'll not only have access to the everything that's happening with the Tigers, but you'll also be able to peruse other fan sites within the network to hear just how rivals are feeling about Auburn, as well. Make sure to follow along on Twitter.
Auburn stomps Troy ahead of series against Alabama
No. 20 Auburn jumped out to an early lead and never looked back in an 11-4 win at Troy Tuesday night. The Tigers matched a season high with 17 hits, including multiple hit efforts from five players, led by three-hit nights from Blake Rambusch, Kason Howell, Brooks Carlson and Brody Moore.
"Everybody was locked in and had some great at bats," head coach Butch Thompson said. "Up and down the lineup, it was a good bounce-back for us. We talked about being frustrated, flushing that and resetting, This was a good reset and a good start to the week."
Auburn improves to 33-16 overall and now prepares to host rival Alabama in the final three-game home series of the season. That series starts on Friday at Plainsman Park.
The Tigers remain a nearly consensus top-20 team, and sitting at No. 7 in the RPI. Auburn simply has to win two of three this weekend if they realistically want to host a Regional. Alabama enters the weekend with a RPI of 51, so this weekend is more about beating who you are supposed to beat versus notching any type of impressive, resume-building wins.
For Auburn, the next two weekends are about not losing ground, and continuing to do the little things that make them a good baseball team.
Julian Phillips meeting with the G League
Per On3 Sports' Jamie Shaw, On3 Consensus No. 12 Julian Phillips has a meeting set with the G-League for Wednesday.
Phillips de-committed from LSU on March 18 after head coach Will Wade was let go. The 6-foot-8 small forward took early official visits to Southern California, LSU, and Tennessee. After his de-commitment, he took a single official visit to Auburn. He also took an unofficial visit to South Carolina.
This is a battle between Auburn, Tennessee and the G League. Shaw believes Auburn may slightly lead. Jeffrey Lee reported it's a close battle and Phillips remains in contact with both schools.
Auburn has lost prospects like Scoot Henderson and Jalen Green to the G League in recent years before NIL was an option. The Phillips decision might show us how much NIL has helped college basketball programs close the gap with the G League.
Tank Bigsby among offensive players to watch
The 2022 NFL Draft is complete, which only means that it is time to turn our attention to the next draft class. In an effort to put some players on the radar, CBS Sports examines each position group and some players inspiring a lot of early conversation. 
There is a lot of context necessary for this article. It is May and most of these early impressions are based on a small sample size. The lists below are not necessarily the five best players at their position but rather a watch list of sorts. More comprehensive conference previews will come out prior to the start of the college football season. 
Auburn's Tank Bigsby is among the five running backs to watch. The other four include Texas' Bijan Robinson, Alabama's Jahmyr Gibbs, Ole Miss' Zach Evans and Kenny McIntosh at Georgia. That even leaves out the talented Chris Rodriguez at Kentucky. In other words, the SEC is loaded at running back this season.
Defensive coordinators under immediate pressure
Here's a look at 10 key new defensive coordinators who take over at programs that didn't change head coaches. (Tuesday, we looked at offensive coordinators in the same circumstances.) A case can be made that there is more pressure on these guys than there is on coordinators at schools that have entirely new staffs.
Most of these coordinators are taking over at schools where the defense (or at least one facet of it) has been woeful; others need to make sure they keep what has been a good thing running smoothly.
Gene Chizik at North Carolina, Derek Mason at Oklahoma State, Wes Goodwin at Clemson are three among the ten.
'Shut up and adjust' to NIL
Notre Dame basketball coach Mike Brey had some choice words at the ACC spring meetings this week about NIL.
"We got to stop complaining," Brey told reporters at the ACC Spring Meetings in Amelia Island, Georgia. "This is the world we're in. Last time I checked, we make pretty good money. So everybody should shut up and adjust."
Among those trying to adjust are the NCAA, which released guidelines Monday in regards to NIL that target the "collectives" formed by boosters to woo players with high-dollar offers in what is widely viewed as a "pay for play" scheme outside the boundaries of NIL. However, Brey was also candid when asked whether he believes those guidelines will be enforced.
"They're talking a big game but they always have talked a big game about that," Brey said.