Three Florida Gators football players no longer with the team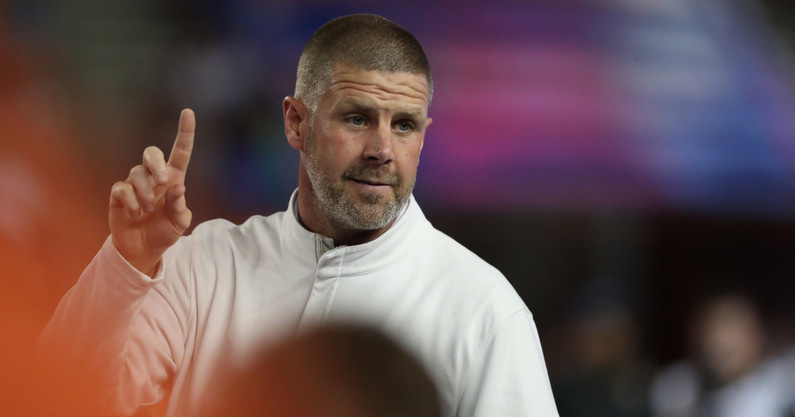 With the 2022 football season around the corner, the Florida Gators were sitting at 90 scholarships. New head coach Billy Napier and the Gators need to be at 85 before fall camp, which is scheduled to start in August. Wednesday, Gators Online learned that three players were cut by the first-year head coach and are expected to enter the transfer portal.
Safety Mordecai McDaniel, defensive lineman Chris Thomas, and safety turned receiver Fenley Graham. Florida recently updated its roster online from the 2022 spring camp roster to a fall roster and those three players were excluded from the updated roster.
Gators Online and other outlets also initially reported that Marcus Burke had been cut after he was removed from the roster, but other sources have refuted that information. Gators Online learned that upon hearing of the players that were going to be cut, several team leaders spoke with Napier, and Burke was given another chance to remain with the team. Burke was added back to the roster this afternoon.
NCAA Bylaw 15.5.1.7 is named "Aid After Departure of Head Coach." It, essentially, allows a first-year head coach to not invite an athlete back to the team the following year.  The athlete may, however, be given the right to stay at the school on scholarship until the athlete graduates with their degree.
Additionally, the NCAA Transfer Portal has a May 1 deadline for players to enter and be eligible for the following fall.
The three former Gators
Fenley Graham was a fan favorite. The former Lakeland star was a menace with the ball in his hands for the Dreadnaughts. He had a hard time finding the field during his first two seasons and was moved from safety to receiver in the spring. He was described as a "developmental player"
"He's an athlete and a lot of these guys played both ways in high school or their entire life," Keary Colbert said of Graham during spring camp. "Yes, he's been in the defensive back room and backpedaling and stuff, but when you've got natural good athletes like Fenley, they can transition over and it's like riding a bike. They get back into the groove of running routes and he's been doing a good job of adjusting."
Thomas was a four-star recruit out of Dunbar High School but played in just a handful of games for the Gators.
McDaniel was a sophomore in 2022. He saw action in all 13 games at safety and special teams. McDaniel finished the season with 15 tackles (seven solo) and one interception
Gators scholarship count
With summer additions to the roster, Gators Online had the Florida Gators at 90 scholarship athletes. Now, by our count, the Gators sit at 87. That means they still need to trim that number down by one prior to the start of fall camp in August.