4-star CB Kam Mikell joining teammate for Kentucky official visit this fall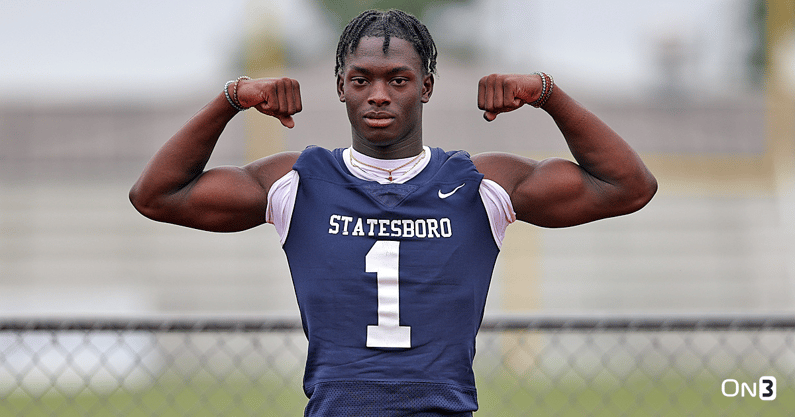 Kentucky football will bring in a pair of Statesboro (GA) High School stars for gameday visits this fall.
We already knew about three-star EDGE prospect Amontrae Bradford, who told KSR earlier this month that he'll take an official visit to Lexington the weekend of September 8-10. Joining him on that trip will be his teammate, four-star cornerback Kam Mikell, who tells KSR that he's locked in an OV for the same weekend. Kentucky is set to take on Eastern Kentucky that Saturday in the Wildcats' second game of the 2023 season.
Mikell is considered the No. 122 rising senior and the No. 15 overall cornerback in the 2024 class, per the On3 Industry Ranking. On3's personal rankings list the 6-foot, 180-pound defensive back as the 56th-best player in the country.
Mikell is being recruited heavily by some of the biggest names in college football. In particular, the Georgia Bulldogs have been all over the in-state product. Mikell has already taken an official visit to UGA — a place he's visited multiple times throughout his recruitment — which he wrapped up over the weekend. He also holds one RPM pick in favor of the Bulldogs, which was logged in early March.
"This was my first official visit and Georgia set the bar high," Mikell told On3's Chad Simmons. "Georgia has won back-to-back national championships. I have said it before, Georgia is the new Alabama. Georgia is the new era in college football. To play for Georgia would be great."
Mikell has an additional OV scheduled for another nearby program in Georgia Tech (June 2-4), along with one for South Carolina (June 9-11) the week after. He also earned an offer from Alabama in March, which he referred to as his "Dream/Favorite School", although no official visit has been announced at this time.
Kentucky was the very first Power 5 school to reach out with an offer for Mikell, which he received from defensive backs coach Chris Collins all the way back in April 2022. He recently told KSR that UK was high on his list and that he loves "everything" about what the Wildcats have to offer.
Of note, Mikell told Simmons that he could make his decision in December or later, which should bode well for Kentucky's chance of making a strong pitch this fall.