4-star OT Aamil Wagner trending towards picking Kentucky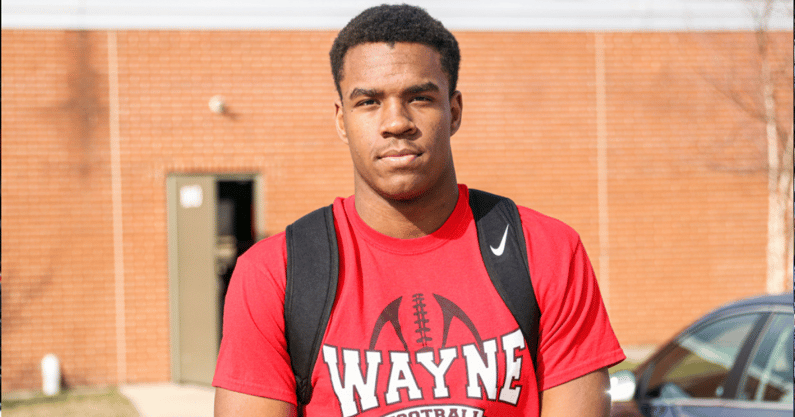 Saturday's 45-10 win over Louisiana-Monroe was about as optimistic a showing as Kentucky could have pulled off. The new offense was slinging the ball around the field and the defense held ULM to under 100 total yards. You couldn't ask for a much better start from the Wildcats ahead of the all-important matchup against Missouri this weekend.
Off the field, that dominating performance appears to have made a significant impact on one person in particular who was at Kroger Field to watch it all unfold.
Aamil Wagner, a four-star offensive tackle from the class of 2022, was in Lexington over the weekend to watch the 'Cats open up the much-hyped 2021 football season. He was pictured hanging around current Kentucky offensive linemen commit Kiyaunta Goodwin, a top 20 player in the class of 2022 according to On3, during the game.
Whatever Goodwin and Wagner discussed must've been important. As of Monday afternoon, two Crystal Ball picks and one FutureCast pick have been logged in favor of Wagner joining Goodwin in Lexington as future members of the Big Blue Wall.
Kentucky associate head coach Vince Marrow has been recruiting Aamil Wagner, ranked No. 110 overall by On3, since before April of 2020, which is when Wagner received his offer from the UK coaching staff. It wasn't until Ohio State got involved in March of 2021, though, that the tides began to shift in favor of one program, the Buckeyes.
Wagner took official visits over the summer to Ohio State, Kentucky, Notre Dame, Maryland, and Penn State, and is expected to take a game visit to Ohio State next weekend. That being said, Kentucky is making a strong push for Wagner that could be on the cusp of paying off after another strong impression on Saturday.
There is currently a January decision date set in place, but don't be surprised if an announcement comes before then. We should also note that Wagner's older brother, Ahmad, played two seasons at wide receiver for Kentucky in 2018-19.
Come on down.