Joe Blanton and his unfortunate costume aiming for the NLCS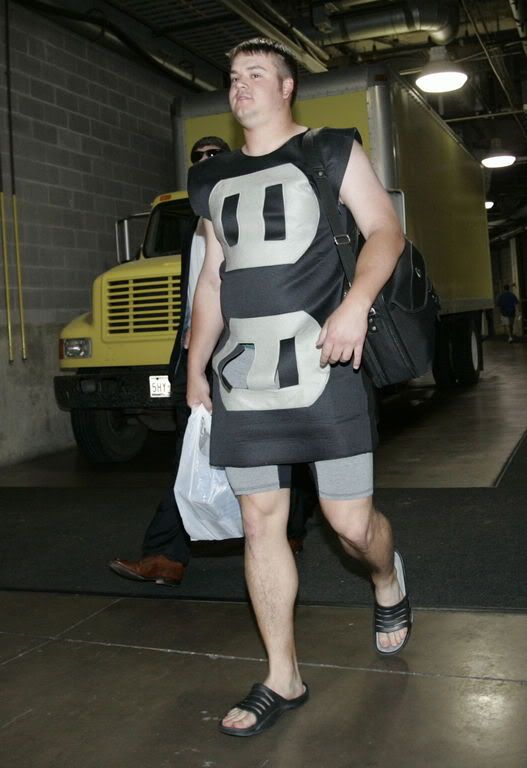 I hope, for his sake, that Ryan Howard doesn't have the other half of this costume.
I heard a rumor that there was some football being played today, but if you're still in a baseball mood and you're in need of some entertainment before the Rays game at 4:05, then check out
former UK pitcher Joe Blanton as he takes the mound for the Phillies
in Game 4 of the NLDS.  Blanton will be looking to shut the door on the Brewers in his first post-season start and push the Phillies into a National League Championship Series showdown with the Dodgers.  Game time is 1:05 and it's on TBS.